By Elfin Hair |
18
April 2022 |
0
Comments
What color is 1b hair?
There are so many hair shades for you to choose from in the market, while natural black is the most beloved one among most African American women. If you are also a fan of natural black hair color, you may find that the #1b, #1, and #2 hair colors are very similar to naked eyes. In this post, we are gonna simply analyze the difference between them and share the tutorial to bleach 1b hair.
What's 1b hair color?
As its name implies, the "b" inside the "1b" refers to "black". 1B hair color (off-black color) is the closest hair color to natural hair. It is the top-selling hair color among human hair wigs and human hair weaves. It looks natural and matches well with those who have naturally black hair. Typically, virgin hair comes in this natural 1b hair color, since it's unprocessed hair.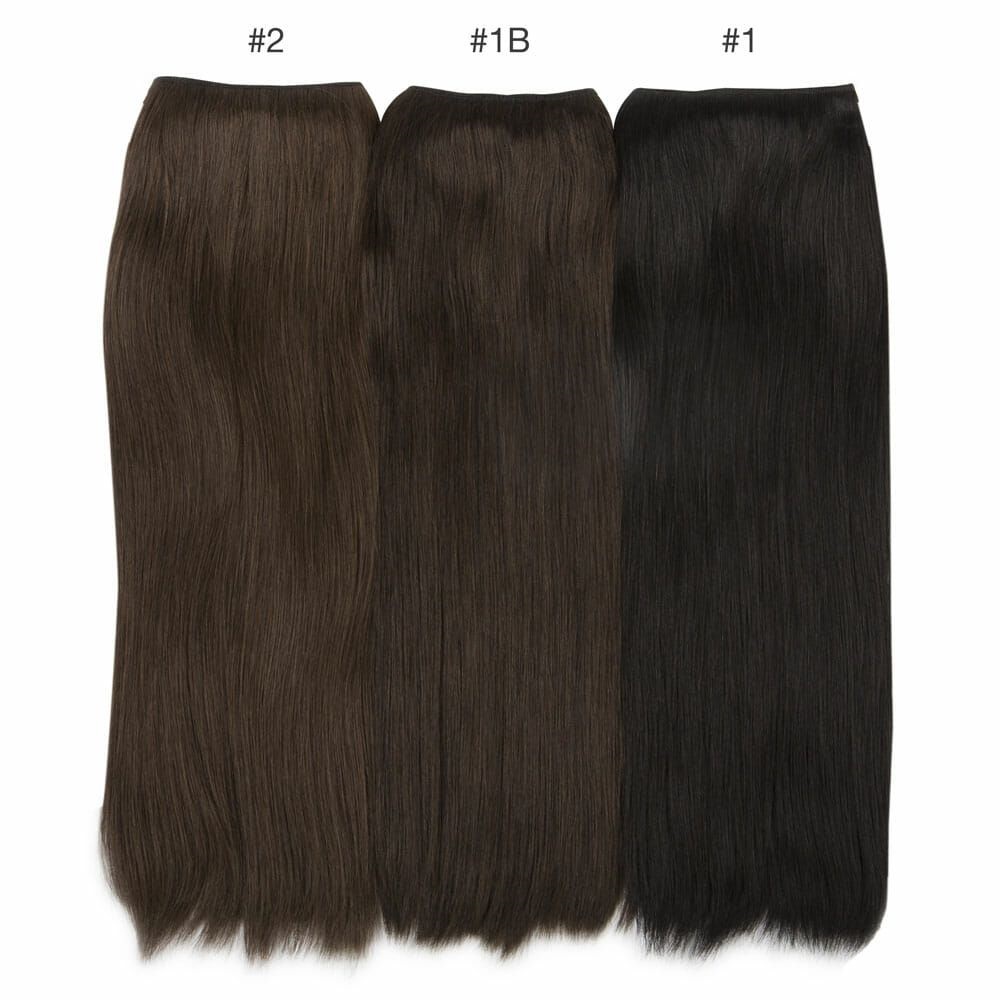 #1B hair vs. #1 hair color
#1 Hair color (jet-black) is the darkest color you can find in hair. This hair color looks unnatural, it tends to be a dyed black hair color. You can easily find that the dyed black hair is different from the natural-born black hair.
If you are searching for the most natural hair color, the 1b hair color should be the fittest one.
#1B hair vs. #2 hair color
There are so many people get 1b hair color and #2 hair color confused. #2 Hair color (dark brown) is the darkest brown color you can get in hair, it looks black from a distance, but while looking up close, you can see that it's brown. 1B hair color lies between #1 hair color (jet black) and #2 hair color (darkest brown).
Both these two colors look gorgeous on black girls. To determine which hair color is better for you really depends on your preference and your desired look.
For girls searching for natural hair color, 1b hair color should be a no error choice. Or you can choose to observe your natural hair under the sun, if it tends to be black, the 1b hair color is yours, if it appears to be brown, the #2 hair color should be natural on you.
For girls who are desired unprocessed hair or virgin hair, opt no further than 1b hair color.
For most black girls, 1b hair color can flatter their skin tone well.
If you feel tired of the natural black, you can choose to rock the subtle shade of black-the #2 hair color, or the retro jet black-the #1 hair color.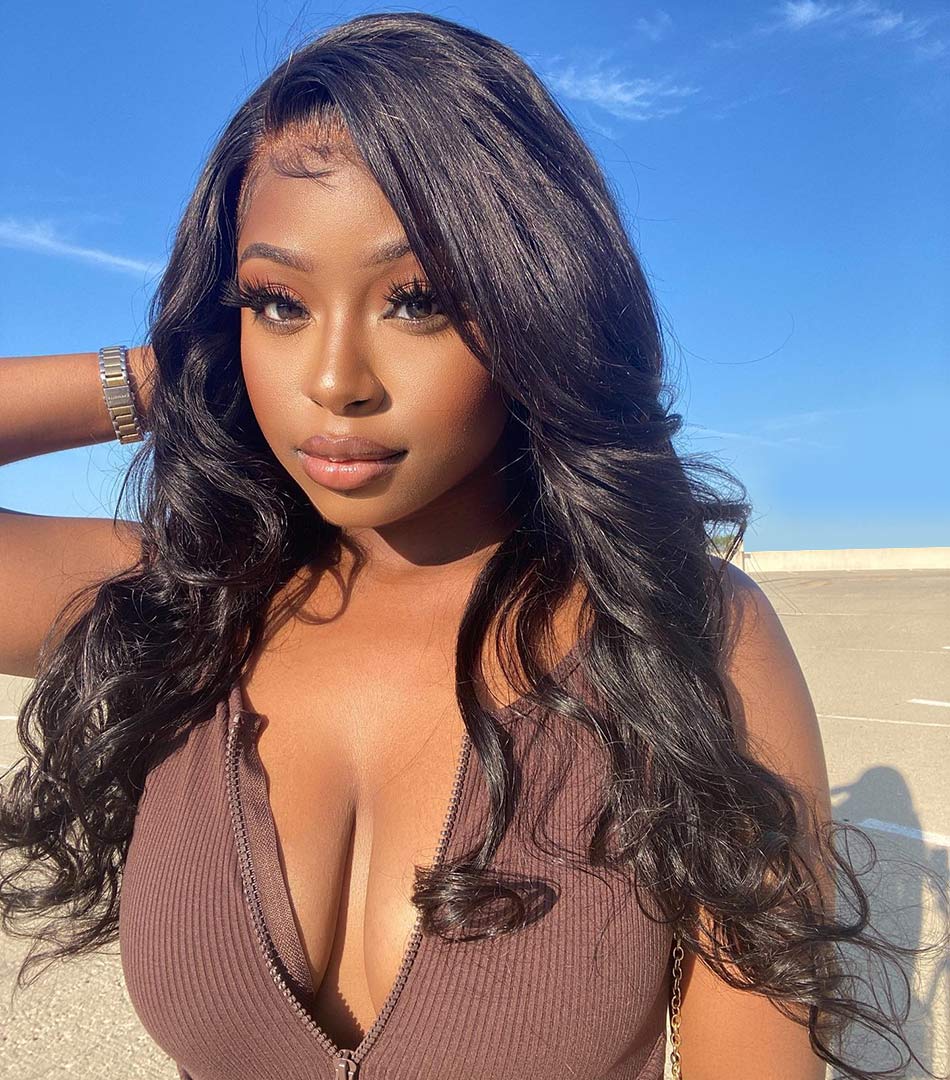 How to bleach 1b hair to 613?
Some items you need to prepare in advance:
A black human hair wig
20 volume developer
Blonde powder lightener
A mild shampoo
Color-safe comditioner
A mannequin head
A mixing bowl
A brush
Clips and t-pins
A pair of gloves
A wide-tooth comb
Step 1: Fix the wig on the mannequin head:
Put on the gloves. Put the wig on the mannequin head and use some t-pins to secure it. Use a wide-tooth comb to comb your wig to make it detangle.
Step 2: Create the mixture:
Pour the same amount of 20-developer and blonde powder lightener into the plastic bowl. Use a brush to mix them until the mixture becomes creamy.
Step 3: Section your wig:
Divide the hair into 2 parts from the center of the wig, and then divide each section in half and secure them with clips.
Step 4: Apply the bleach mixture:
Undo a section of hair and use a brush to apply the mixture to the hair from about 1/4 inch away from the hair roots evenly. Work from one section to one section, until you finish a full head of bleach. Let the wig sit for about 20-45 minutes. Check every 10 minutes to know if the wig has turned to the color you desired.
Step 5: Rinse out the mixture:
When your wig turns into your desired color, rinse out the mixture thoroughly with lukewarm water.
Step 6: Shampoo and condition your wig after bleaching wig for over 48-72 hours:
Apply some sulfate-free purple shampoo to wash the wig gently and use a soft towel to absorb the excess water. Apply some hair conditioner to the wig and let it sit for about 10-20 minutes, rinse out the hair conditioner, and blow it dry at the lowest heat set or let it air dry.
How to dye 1b hair burgundy?
We have shared a complete tutorize to dye a human hair wig into burgundy in our previous post. Click and get more details: What Are 99j Wigs? How To Dye Your Wig to Burgundy Color?
Discover the largest selection of human hair wigs and human hair bundles in different colors and textures in Elfin Hair. From natural 1b hair to bold blonde bundles or 99J wigs, Elfin Hair has got you covered.
Related Reading:
What Are 99j Wigs? How To Dye Your Wig to Burgundy Color?
Everything you need to know before dying a human hair wig
How: Bleached knots on Lace Closure, Frontal, and Lace Wigs
All About 613 Wigs | Elfin Hair
Top 5 Wig Colors For Black Women 2022
Leave a Reply
Your email address will not be published.Required fields are marked. *