Everything you need to know before dyeing a human hair wig
Buy a new colored human hair wig directly or dye an old wig at home?
It depends on your preference and your budget. Wig coloring professionals and at-home colorists often use different techniques. The professional colored wigs commonly have a longer lifespan and better hair texture than the DIY colored wigs. But if you have already had serval pieces of human hair wig, and you are just tired of the old wig, of cause you can dye your human hair wig at home and enjoy this funny process of transformation. Upgrade your wig with an updated color at home. The versatility is also one of the most obvious benefits of human hair wigs.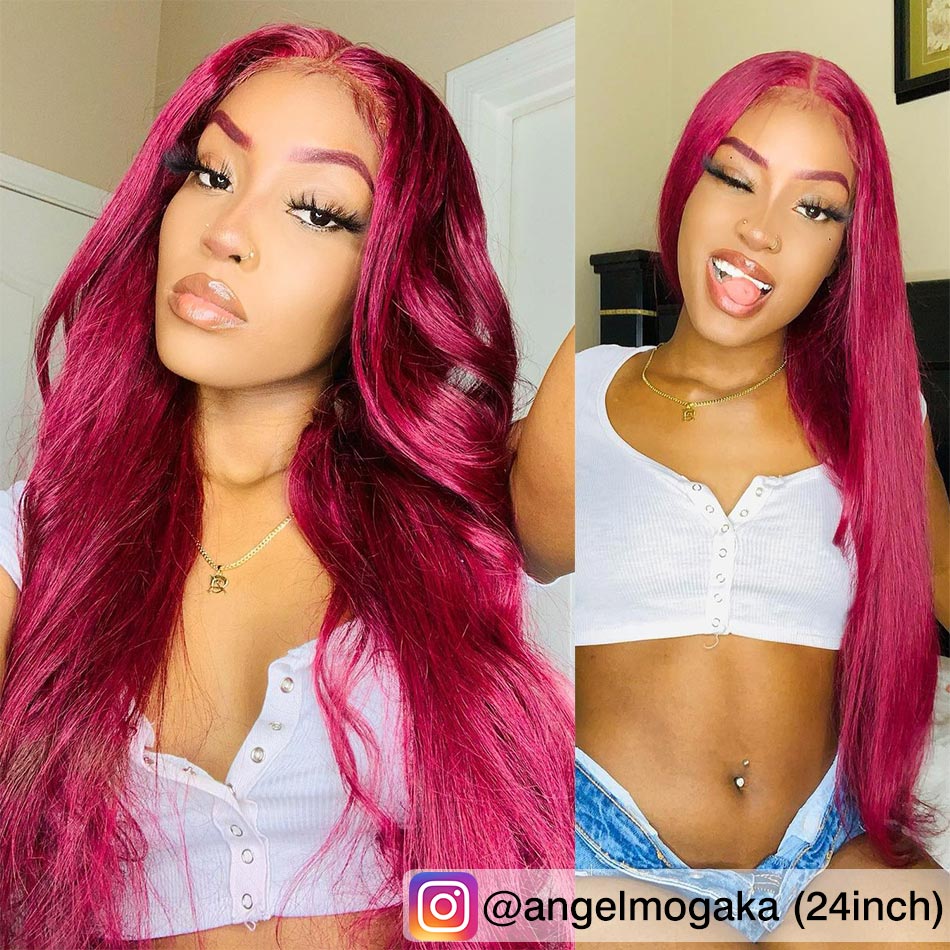 How long it may take to dye a wig at home?
It usually takes about 1-2 hours to dye a wig at home, but the time may be longer if your wig is especially long or thick. And if you need to dye your hair into a relatively lighter color, it may take longer cause you need to bleach the human hair wig before dyeing it.
How many times can you dye a human hair wig?
A piece of high-quality human hair wig can be dyed 1-3 times during its longevity. But if you tend to dye into lighter colors that need to bleach before dyeing, maybe you can just dye it 1-2 times. If you keep going darker and darker from the previous color, you may be available to dye it more than three times with proper care.
Which hair color flatter you better?
Feel confused about which hair color can go on well on you? Actually, women with dark skin can almost hold all hair colors well, the only color we suggest to avoid it possibly is that platinum blonde since it looks extremely unnatural with dark skin. The perfect hair color is that a color that can boost your confidence if you feel good with platinum blonde, of course, you can go on with it.
And we more suggest black women pick the red or brown hair colors, cause they look fantastic with dark skin.
For more details about how to choose a hair color that flatter you well, you can view our previous article about Top 5 Wig Colors For Black Women 2022.
Or you can click and explore the following selected colored human hair wig from Elfin Hair. All Elfin hair human hair wigs are made with 100% virgin Remy hair, come in silky, soft, bouncy hair texture, with no tangling, no shedding, and no split end. You can choose from different hairstyles, hair lengths, and textures. From shining burgundy human hair wigs that can not be unnoticed to undetected HD lace wigs human hair that can perfectly melt into your natural scalp, Elfin hair has got you covered.
How to dye a human hair wig at home? (with video)
Items you need to prepare before starting this small object: hair dye, developer (we use a 20 volume developer here), rubber gloves, a plastic bowl for mixing, a brush, a wide-tooth comb, a wig stand, shampoo, hair conditioner, soft towel, plastic film
Step 1: Put on the gloves and prepare your wig. Comb the wig to make it tangle-free. Lay the wig flat on the plastic film.
Step 2: Mix hair color. Squeeze the dye into the plastic bowl according to the directions on the package, and pour the developer into the bowl, mixing them.
Step 3: Apply the mixture to dye the wig. Use the brush to apply the color to a small bundle to the human hair wig, distribute the coloring agents as evenly as you can and all hair strands are thoroughly covered. Remember avoid to applying the color to the wig cap and the hair knots.
Step 4: Secure the wig on the wig stand and comb it from the top to the bottom, so that the color can be distributed more evenly and naturally.
Step 5: Let the hair color set for about 1 hour, the reaction time is not stable, for a specific time, according to the guide on the dye package. You'd better conduct color checks every 5-10 minutes when it reaches the right color, you can wash the wig.
Step 6: Rinse the wig with warm water. Use a mild shampoo to wash the wig. Apply conditioner to the wig. Rinse again thoroughly.
Step 7: Use a soft towel to absorb the excess water off the wig. Remove the wig to the wig stand and let the wig air dry.
Step 8: After the wig is completely dry, do hairstyles as you like.
Video Tutorial
Related articles:
How To Highlight A Human Hair Wig At Home?
Top 5 Wig Colors For Black Women 2022
How to make a permanent loose wave wig?
How To Do A Side Part Closure Sew In
Which type of hairstyle fits you?