Discover What Is Fittest for You Among 13x4 and 13x6 Lace Frontal
When someone is new to wigs, everything seems clueless and incredible. They want to know each detail about a wig that they wish to purchase. But getting all the information in one place is rare. So, if you are one of them, keep reading. Today, we are discussing 13x4 Lace Frontal VS 13x6 Lace Frontal. It is going to be a straightforward explanation. Therefore, if you are a newbie, don't worry; after reading this article, you will be confidently shopping here for what is suitable for you according to your needs. So, let's start from the very basics.


1. Describe "Lace Frontal":
Basically, a frontal is a type of wig in which hair is attached on big sheer, netted material that is laid down on the frontal hairline from one ear to another. Moreover, extended lace at the face gives you ease when installing the lace frontal and is cut down after the application.
2. What Does "13*4 frontal" Mean?
This lace front wig contains 13 inches wide and 4 inches long netted material. 13 Inches wide part sits at the front hairline between two ears completely, and the 4 inches long part cover area from the front, mid hairline to the top center of the head.
3. What Does "13*6 frontal" Mean?
Same as above-described measures, 13x6 lace frontal is also defined like that. It contains 13 inches of lace horizontal that cover all the area on the frontal hairline between two ears. However, the vertical size of both wigs is different. 13x6 covers the area from the front, mid hairline to the crown of the head.
4. Distinctions Among 13x4 and 13x6 Lace Frontal:
4.1 Measurement:
As you noticed above, the lace dimensions are the only significant distinction among 13 by 4 frontal and 13 by 6 frontal.
13*4 covers the head area vertically 4 inches, and the 13*6 covers 6 inches area vertically from the front hairline. However, these two frontals have the equivalent width that covers the area between the ears.
4.2 Breathability:
A hairpiece with more lace has more breathability. In the case of 13x4 and 13x6 lace frontals, 13x6 has more lace, so it offers high breathability.
4.3 Price:
When we offer any type of fontal, we focus on the substance and hair used in it. But as you read above, 13 by 6 lace frontal one has more lace than other so, it is expensive.
4.4 Partition Line:
Both frontals are excellent in providing realistic installation. But 13x6 has 6 inches vertical length that reaches the crown of the head that permitting you to create a longer partition line than 13x4".
5. Is There Any Sameness Among 13 by 4 and 13 by 6 Lace Frontal?
Let us tell you about the common features these frontals own to give you a more precise idea.
5.1 Ventilation:
Ventilation means how hair has been tied to the base of the wig. Both frontals own the identical ventilation technique. That method is tiding hair on the netted material by hand, which creates knots on its base.
5.2 Made of Same Substance:
Both frontals are constructed of the alike substance, meaning the sort of hair (virgin), wig cap material, so both wigs have soft caps and a longer life span. First, however, you must seek a trusted online wig store that makes wigs with quality material. So, your wig will be durable. Otherwise, you will tear off the wig's material shortly.
5.3 Similar Application Technique:
The primary contrast between these frontals is the size of netted material (lace). So, you can install them with the same technique whether you want to glue it down or sew it in. It is suitable for both those who want to save their edges and have a great hairline or who have a receding hairline. Traditionally, women with a great hairline are suggested to sew in the frontals, while those who want to hide their hairline are suggested for gluing down the lace at the front.
6. 13*6'' Vs. 13*4'' - Discover What Is Fittest for You
Choosing between these two wigs' decisions is totally yours. If you want a naturally true look, high breathability, and you don't have a tight budget, go for a 13x6 lace frontal. In contrast, if you want to spend less for any reason, pick a 13x4 lace frontal. Whatever you choose, both are awesome to flatter your appearance.

7. Where to Purchase the High-grade Lace Frontal Wigs?
After determining which wig to purchase among a 13 by 4 and 13 by 6 lace wig, the crucial issue is where to buy it?
There must be a brand with valid reviews to believe them and is serving in the wig industry for years. It will ensure their products and rank authenticity and consistency.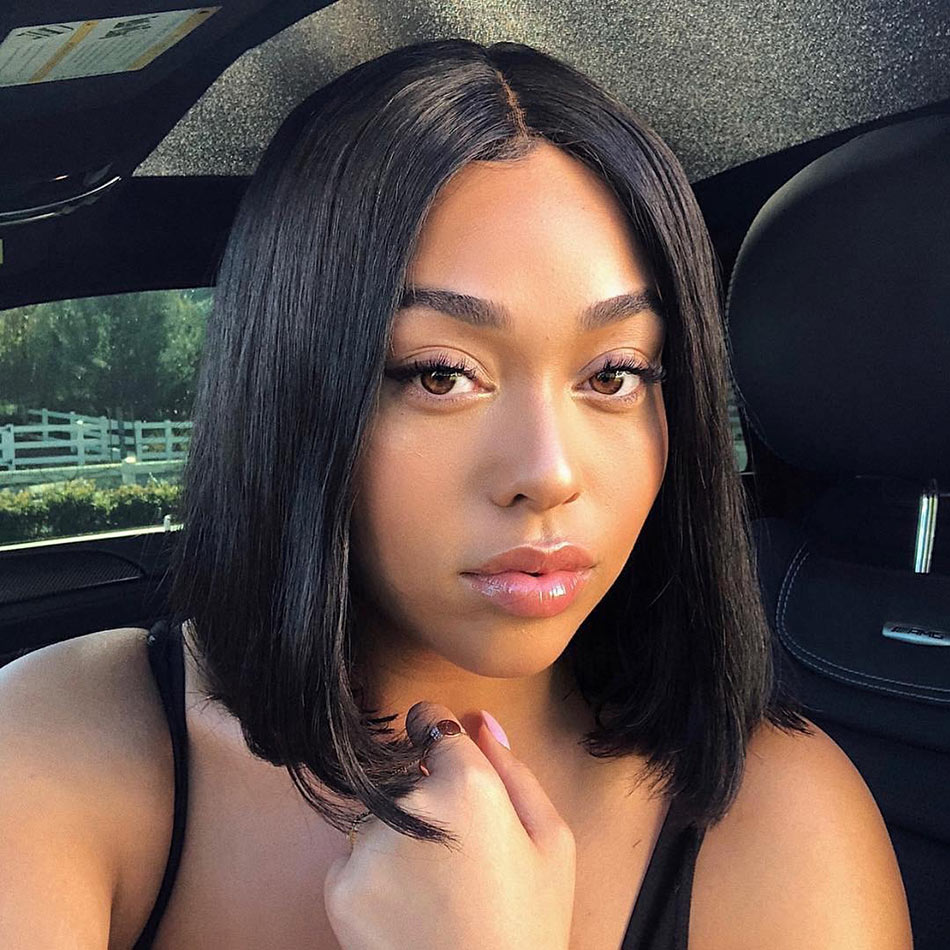 7.1 Best Online Wig Store:
Let's end your strive. Know us; we are 'Elfin Hair.' A brand started in 2005 that believes in providing wigs made of tremendous quality material and on hygiene standards at fair prices. That's why we have thousands of returning customers and new customers leaving exceptional reviews. Moreover, we always have an abundance of in-stock hairpieces of our all variety that we quickly deliver on notice. So, we claim to be the best online wig store.


7.2 Lace Frontal Wigs:
All our lace frontal wigs are already plucked and available in various hairstyles. You can choose from different lengths and different lace materials such as 13x4 lace wig, 13x6 lace wig, HD lace wig, and transparent lace wig. All our lace frontal wigs are crafted from imported Swiss lace, in order to provide premium soft, breathable and invisible visual effects. And our hand-tied wigs are made of 100% human virgin hair, the hair texture is soft, smooth with a natural shine, almost with no shedding and no tangling.
Welcome to explore our latest collection of 13x6 lace wigs and 13x4 lace wigs, all at an adorable price.
We hope you have found this blog helpful. If you have any questions, please comment below. Moreover, you can suggest a topic you want info on. We love hearing from you!

Related Articles:
What is the difference between frontal and closure?
Bleached knots on frontals, closures, and lace wigs
HD Lace Wig Complete Guide: Is It Better? Swiss Vs. Transparent Vs. HD Lace
Swiss Lace VS HD Lace VS Transparent Lace
What You Need to Know About Lace Front Human Hair Lace Wigs?