5 Money Piece Highlight Ideas For Black Hair
Money piece hair is in vogue this year. It's flexible, chic, and funny. We will discuss in this post what exactly money piece hair is and share some money piece highlights to inspire your next hairstyle. If you also want to try something new, give money piece highlights a try, and it will never let you down.
What are the money piece highlights?
Money piece highlights (also known as money piece hair or face-framing highlights) are color techniques that lighten or highlight the face-frame front hair. This technique is ideal for those who are looking to try something fun and bold. It helps to brighten your complexion and adds interest and dimensions. This trend enables you to inject multiple colored strands into the front. It can be a natural blend of blonde highlights paired with brown hair. It can also be impressive by using a statement color to create a great contrast with your natural black hair. Try these chic and gorgeous hairstyles to change your look.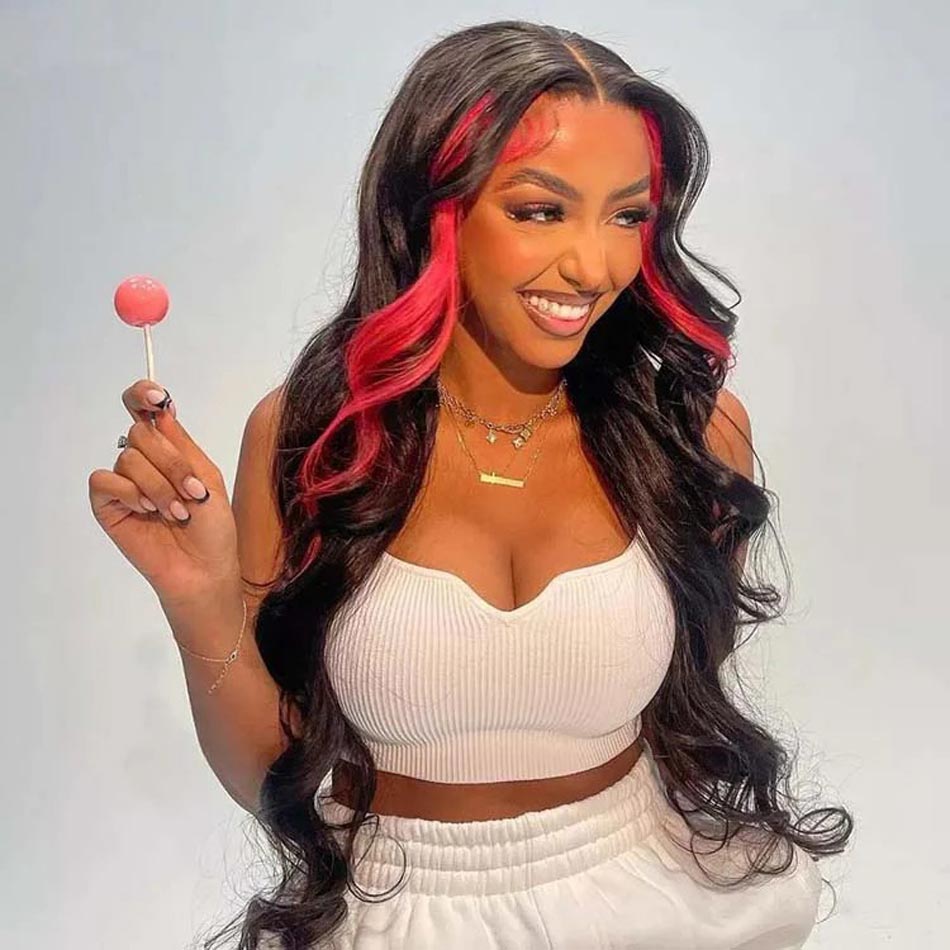 Why are the colored front hairs called money pieces?
This is also one of the biggest confusions among beauty lovers. The term "money piece" has little to do with its appearance or the technique used to achieve this luxurious look. No one can exactly tell how money piece hair got its name. Some have said it's because money piece hair looks so glamorous and luxurious. Some say that it's called money piece hair because it shows that you spent a lot to transform your hair.
Are money piece highlights still in style in 2023?
Yes. Money piece highlights will always be on-trend. It's one of the biggest hair color trends in 2020 and is expected to remain in the coming years. These chunky bright styles are popular among celebrities.
Benefits of money piece highlights:
Less stress: We all know that dying your hair can damage your hair to some extent. With money piece highlights, you don't have to dye all your hair. You just need to highlight hair that frames your face. It's milder than dying all your hair.
Chic and vibrant hair look: Money piece highlights are flexible. You can rock various colors and thicknesses as you desire. By adding brown highlights to your dark hair, you can add a classy feel to brighten your complexion. Or you can create vibrant green highlights to pair with your dark hair to make a statement. It's flexible and chic.
Quick to achieve, DIY friendly: Money piece highlights just involve brightening the front stripes of your face frame hair. This technique is easier than other balayage techniques and can be DIY at home without spending so much time waiting at the salon.
Inexpensive: Compared with other balayage styles, money piece highlights cost less in money and time.
Require low maintenance: Money piece highlights do not require any professional maintenance. You don't have to go back to the salon for professional upkeep. It even looks chic after the balayage grows out.
How to get money piece highlights?
Dye or invest in a money-piece wig. You can dye yourself or sit at a salon chair let it done by a stylist. Here are some steps to get your money piece highlights: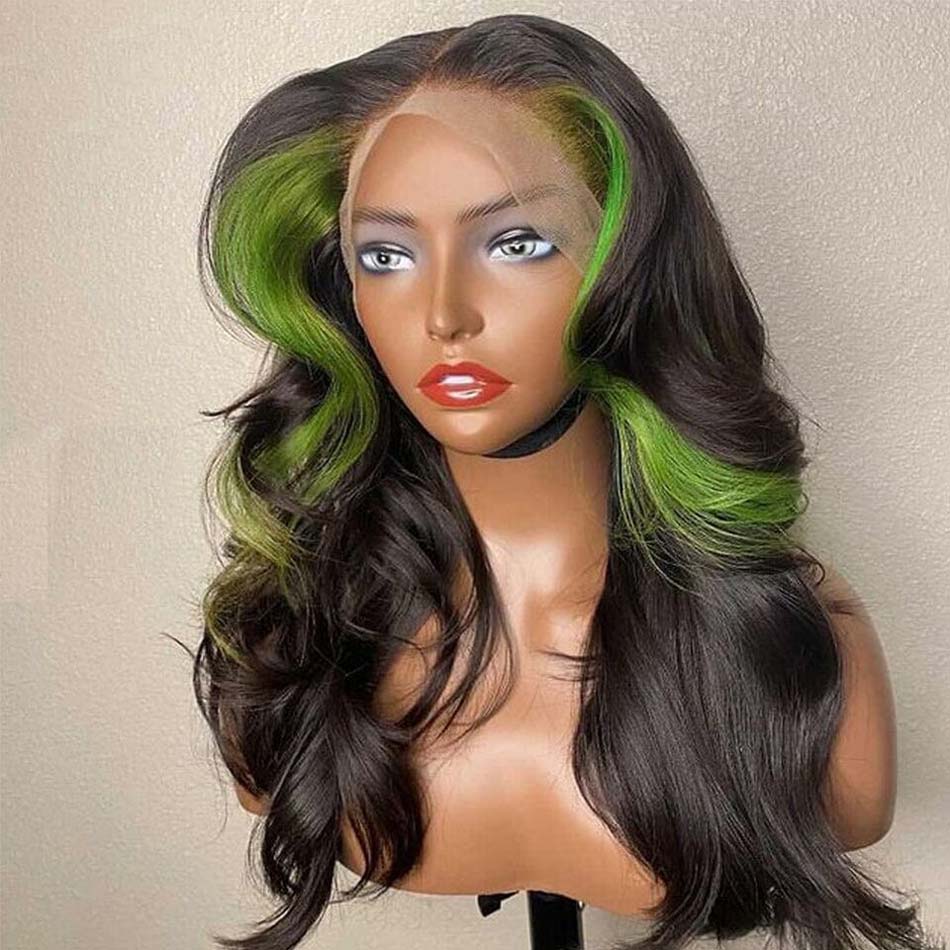 Step 1: Determine the area to highlight and your part.
Money piece highlights work well on short hair, long hair, and a middle part or side part. Thus, before you dive into the dying process, you need to determine where you want to get the highlights. Use a rattail comb to section your front hair for highlights. Clip up the rest of the hair so that it does not interrupt your dyeing process.
Step 2: Mix the bleach powder and hair dye.
Pour bleach powder and hair dye into a plastic bowl and mix them well with a brush. Comb the front hair to remove dirt and tangles. Put on a pair of gloves and wear an old t-shirt to protect yourself.
Step 3: Section your front hair and paint.
Use a rattail comb to section strands of hair around your hairline where you desire to highlight. Pull the hair strands up and put foil under them. Apply the mixture evenly to the hair strands with a brush. You can begin painting at the roots or you can start a bit away from the roots. Wrap the foil around your colored hair. And then repeat to dye other hairs. Repeat doing so until you have finished applying the lightener to your face-framing hair.
Step 4: Wait and allow the hair dye to process.
Wait for about 30-40 minutes to allow the hair dye to process. Check every 10 minutes to see if it has achieved the bright look you desire.
Step 5: Rinse out the color
Rinse your hair under flowing water. Shampoo and condition your hair as you normally would.
Step 6: Style your hair
A chic color pop is already complete. After your hair gets dry, you can style it as you desire.
If you feel it is a bit complicated to create money piece highlights yourself, you can directly invest in a money piece wig. Elfin Hair provides various money piece wigs. Feel free to choose from different colors, textures, and lengths.
5 Chic money piece highlight ideas for black hair
Here are the latest selections of money piece highlights for black hair. Keep scrolling to inspire your next chic hair look.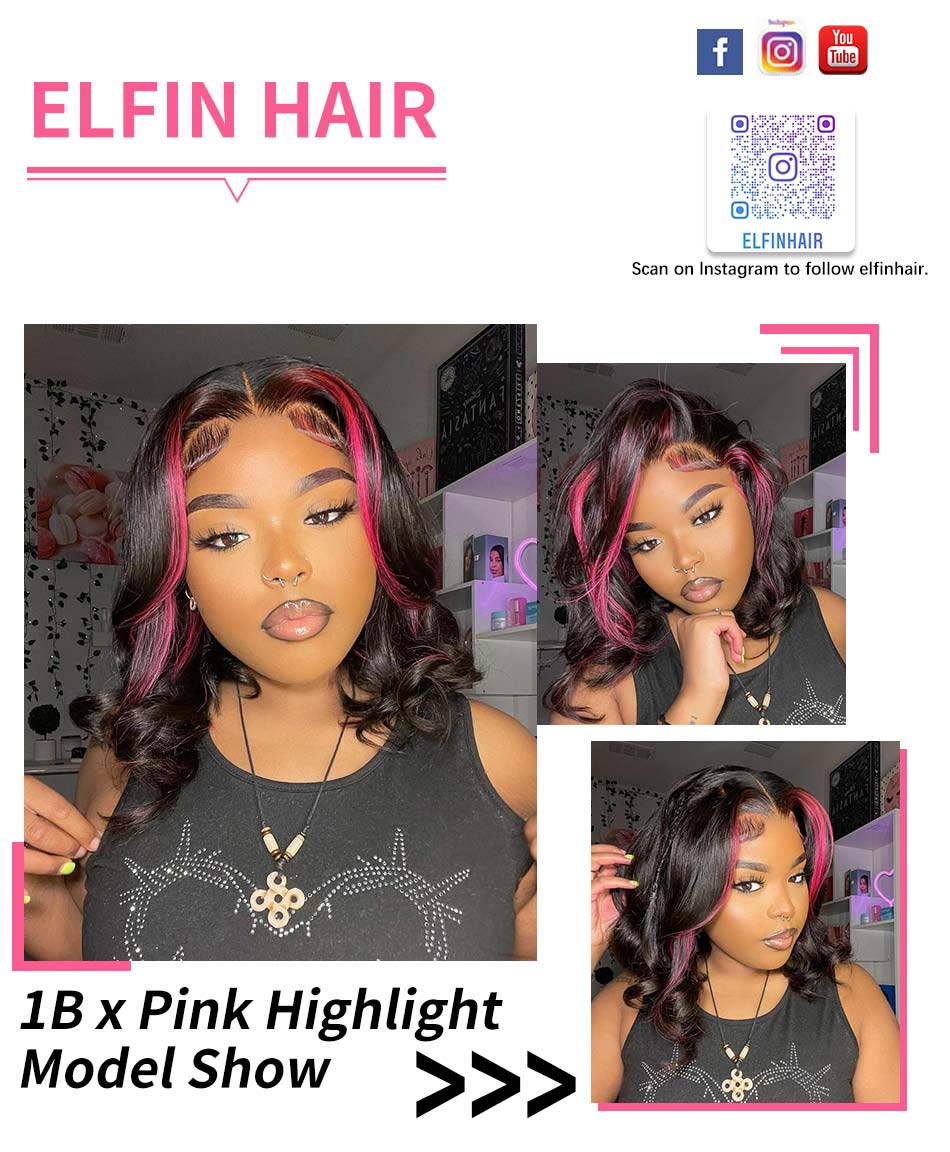 Pink highlights enhance your natural black hair and add a chic and unique touch to the whole look. The face-framing money pieces can be placed anywhere in the front. It brightens up the rest of the hair with its pink front.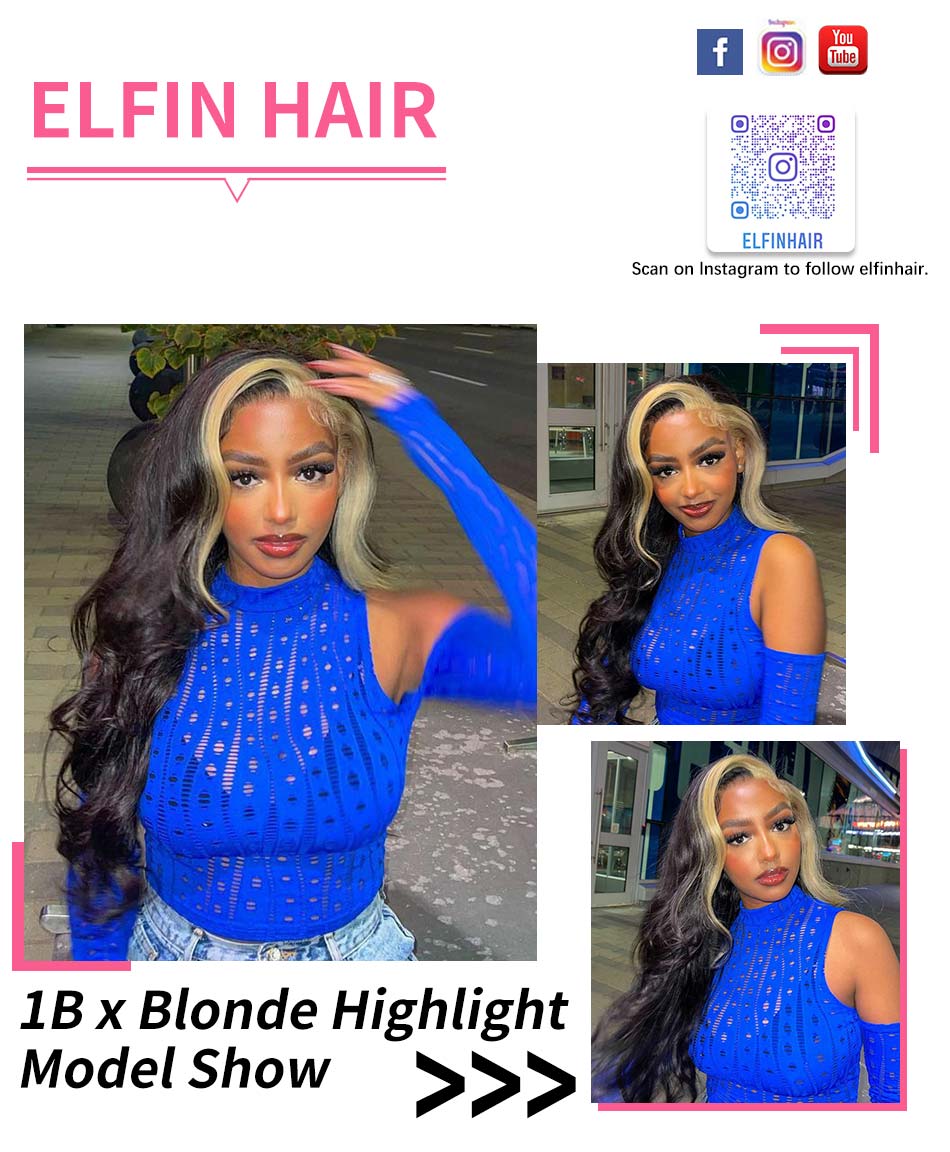 Blonde money piece highlights match well with all hair shades, especially when paired with natural black hair. Light blonde highlights give your hair the color it needs to pop.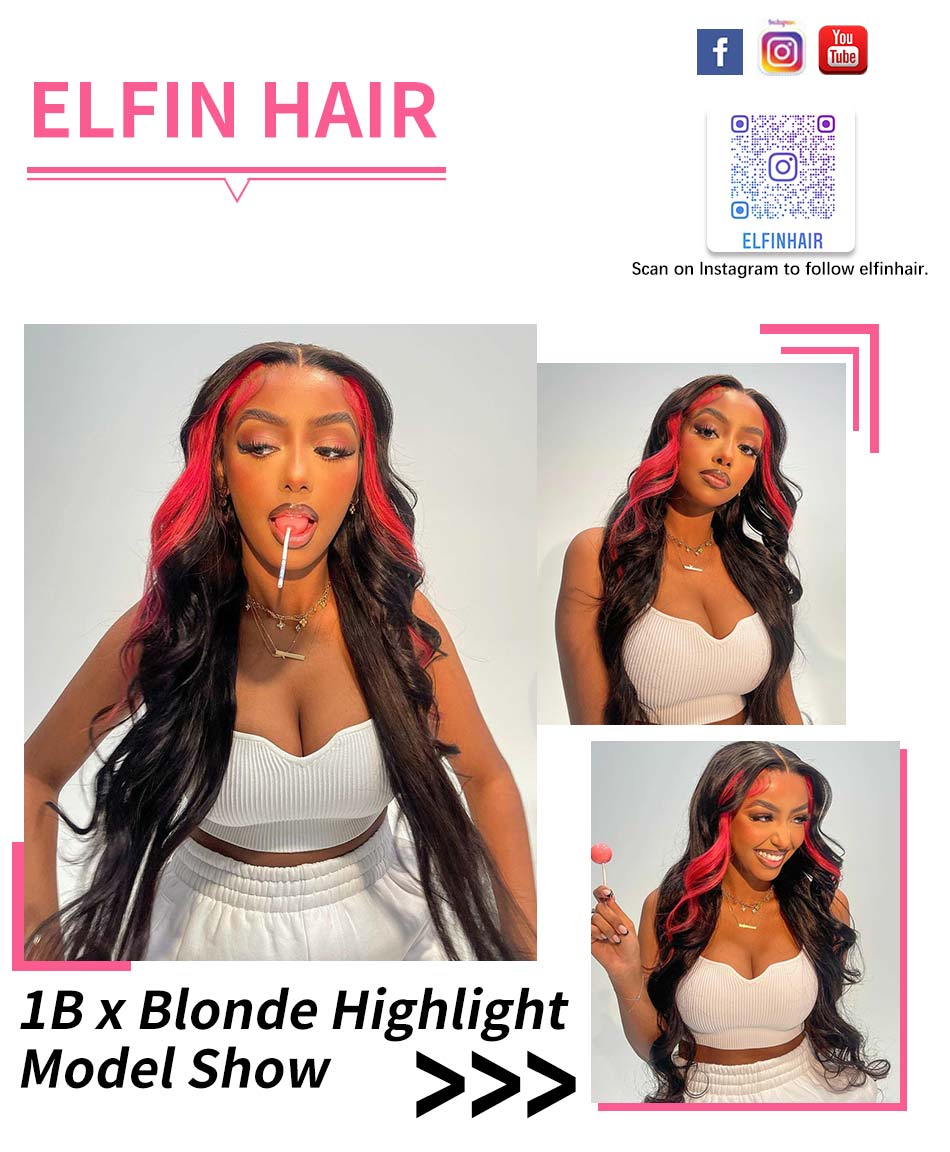 The vibrant red highlights create a bold contrast with natural black hair. Bright red face-framing highlights light up your complexion and add the final touch to this edgy look.

Your whole appearance will be more radiant and vibrant with bold and bright blue money pieces. This girl refreshes her style by rocking a bold contrast with blue and dark hair shades.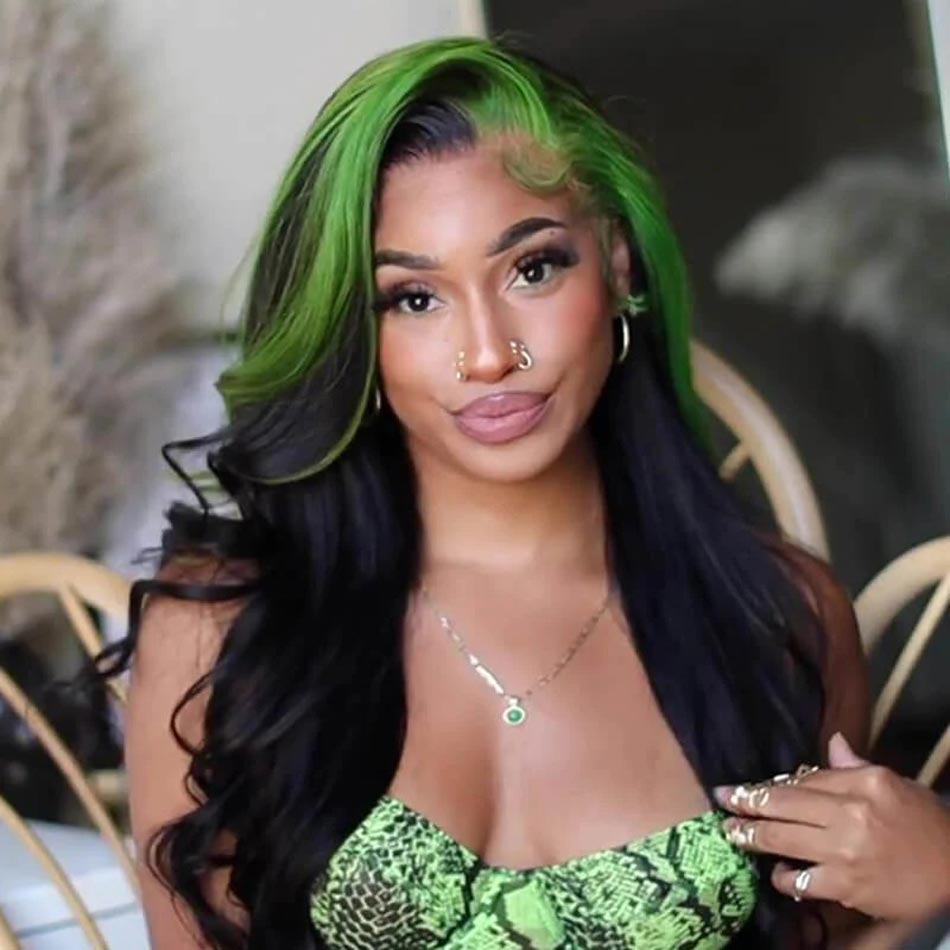 High-contrast green money pieces highlight your black hair vividly and add dimension to your face. You don't need to spend hours in a salon to get this chic look. You can complete this glamorous look instantly with a money piece wig.
How do you maintain money pieces?
Professional maintenance is no longer required for money piece highlights. Here are some tips that you can follow at home to take proper care of your money piece:
If you wash your hair too often, the color can fade faster. Thus, to prolong the duration of the beautiful balayage, wash your hair less frequently. If your hair is not so dirty or oily, you should wash your hair no more than 3 times a week. Using dry shampoo between two washing days is a smart idea.
Tip 2: Invest in color-safe hair care products
Sulfate-free and color-safe shampoo and conditioner are smart choices for balayage hair. Shampoo that doesn't contain sulfates is milder and more suitable for color-treated hair.
Tip 3: Avoid too many heat treatments
Don't over style your hair with heat styling tools such as a flat iron, curler, and hairdryer. Applying too much heat to your hair can lead to frizz and hair shedding. Set the heat styling tools at the lowest temperature and spray your hair with a heat protector before you apply heat to your hair.
Tip 4: Condition and moisture
Make a deep condition regularly to add moisture to your hair. Rubbing a small amount of natural oil into your hair can also add an extra barrier to boost the natural sheen. Massage a leave-in conditioner into your hair to keep your hair glossy and smooth.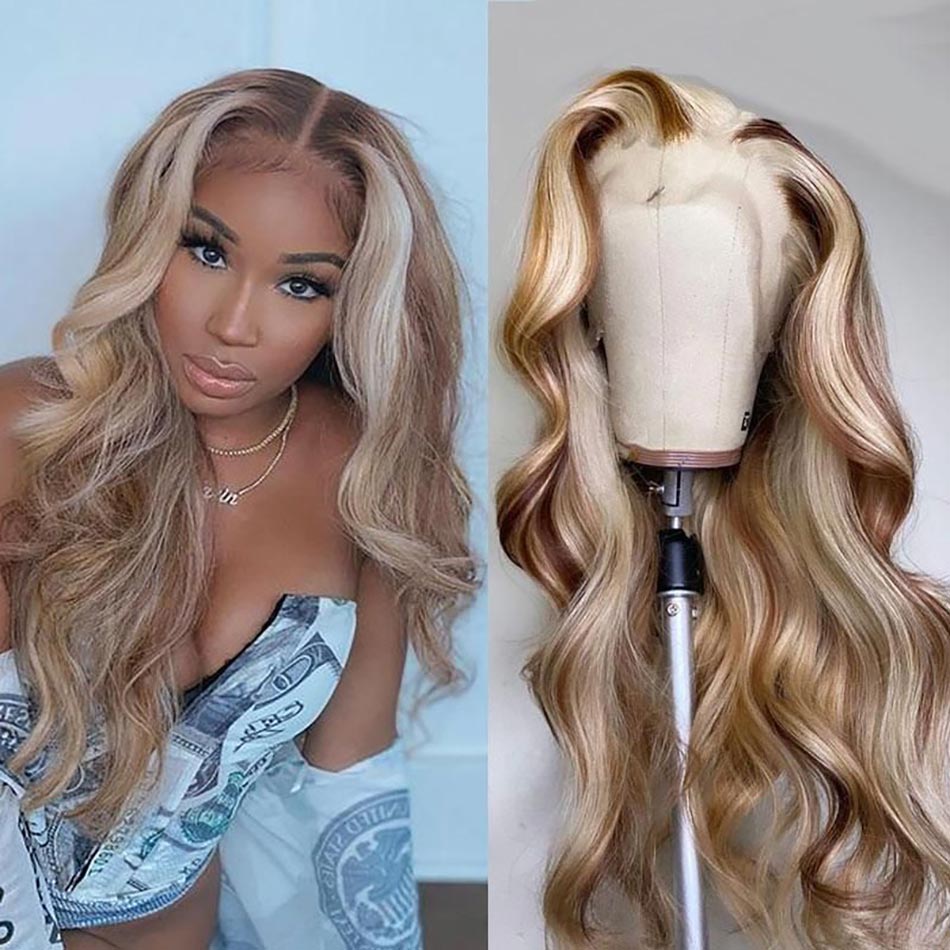 Conclusion:
A chic hair look on a budget can be achieved with money piece highlights. This glamorous hairstyle requires less time, less hair dye, and brings less stress to your natural hair. Refresh your hair look without transforming your entire head of hair, just a few strands of hair in the front. If you haven't tried this unique style before, give it a try and it will never let you down.
Related Posts:
How to make a skunk stripe wig?
How to do piano highlights in hair?