Weave Vs. Wig
For those who are newcomers to the wig game, choosing between a wig and a weave can also be confusing. Here in this post, we are going to talk about the advantages and the disadvantages of weaves and wigs. This is so that you can choose the appropriate option for a natural and flawless hair look.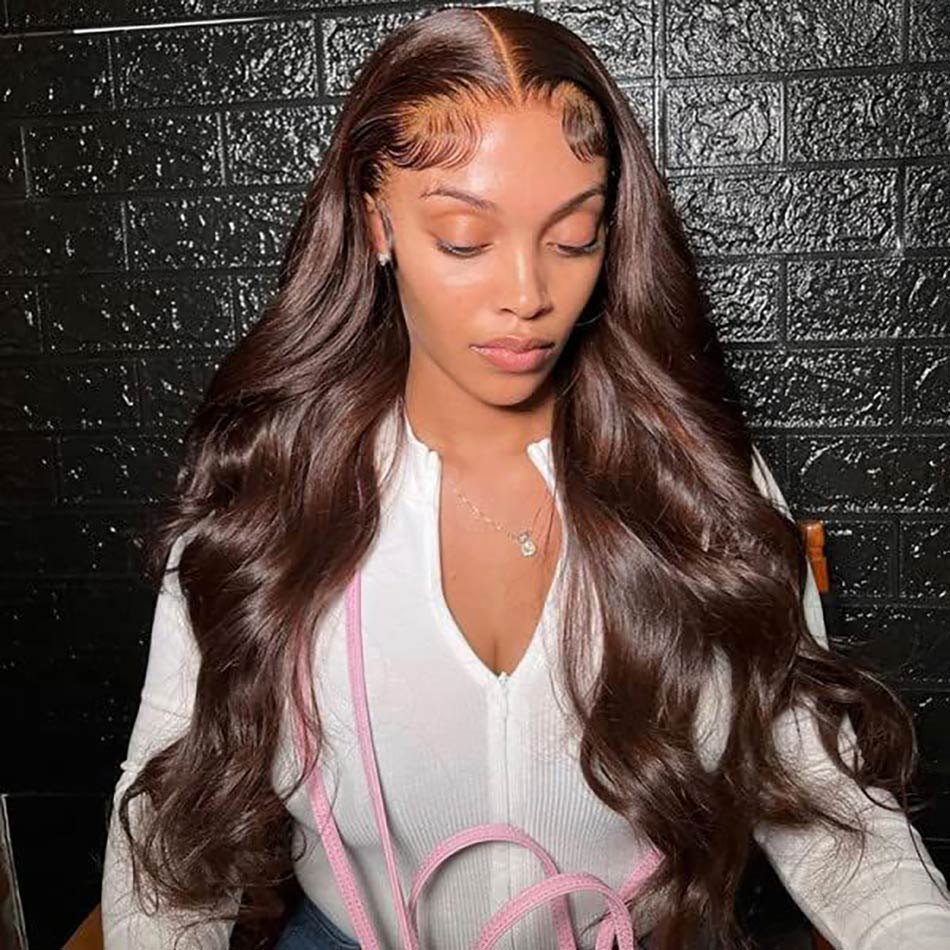 Similarities and differences between wig and weave
Similarities between wig and weave
Both wigs and weaves are used to add length and volume to natural hair.
Both wigs and weaves can be made of human hair, synthetic hair, and animal hair. Human hair gives the wearer a more natural appearance and more versatility than other hair types.
Both wigs and weaves come in a variety of colors, lengths, and textures.
Differences between wig and weave
Wigs come with a lace or cloth-like base that can completely cover the entire scalp. While weaves are hair wefts that don't have a headcover base.
Weaves provide the wearer with more versatility and breathability. They can be sewn in or glued in to attach natural hair.
Wigs are easier to put on and take off, while hair weaves typically require professional installation, removal, and upkeep.
Weaves that can be firmly sewn into your natural hair. With a sew-in weave, you will never worry about sliding off when you dive into the pool. Weaves offer more security than wigs.
The headband wig is very friendly to beginners. It can be put on and removed in a few minutes. As for weave, no matter whether you go for sew-in weave or quick weave, you need to spend more time pre-style your natural hair. Thus, wigs can be a more appropriate choice for those who desire instant and effortless change.
For those who suffer from baldness, a wig should be a wise choice.
Pros and cons of getting a wig
Advantages of wigs:
Suitable for thin hair and bald hair: Wigs bring less tension and pulling on your scalp. For those who suffer from damaged hair, thin hair, and baldness, wigs are safer and healthier than weaves.
Convenience: Wigs are pre-styled into various styles, so they can always provide a quick transformation and save your head from styling hair every morning. Moreover, unlike weaves that require an assistant, wigs can be easily put on and removed by yourself at home.
Protect natural hair: With a wig, your natural hair is well covered under the cap. Wearing a wig can protect your natural hair underneath from daily damage such as heat or harsh chemicals.
Natural appearance: A wig is a hair system that consists of a cap with hair attached. Thus, wigs can always provide a more uniform and flawless hair look than weaves.
Longer lifespan: Human hair wigs can last for up to 1 year with proper maintenance.
Cons:
More expensive: Wigs are typically more expensive than weaves. But wigs save more on professional installation and upkeep, and they can last for a long time.
Not as secure as sew-in weaves: If you decide to swim with a wig on, you may need to face the embarrassment that the wig may come off in the water.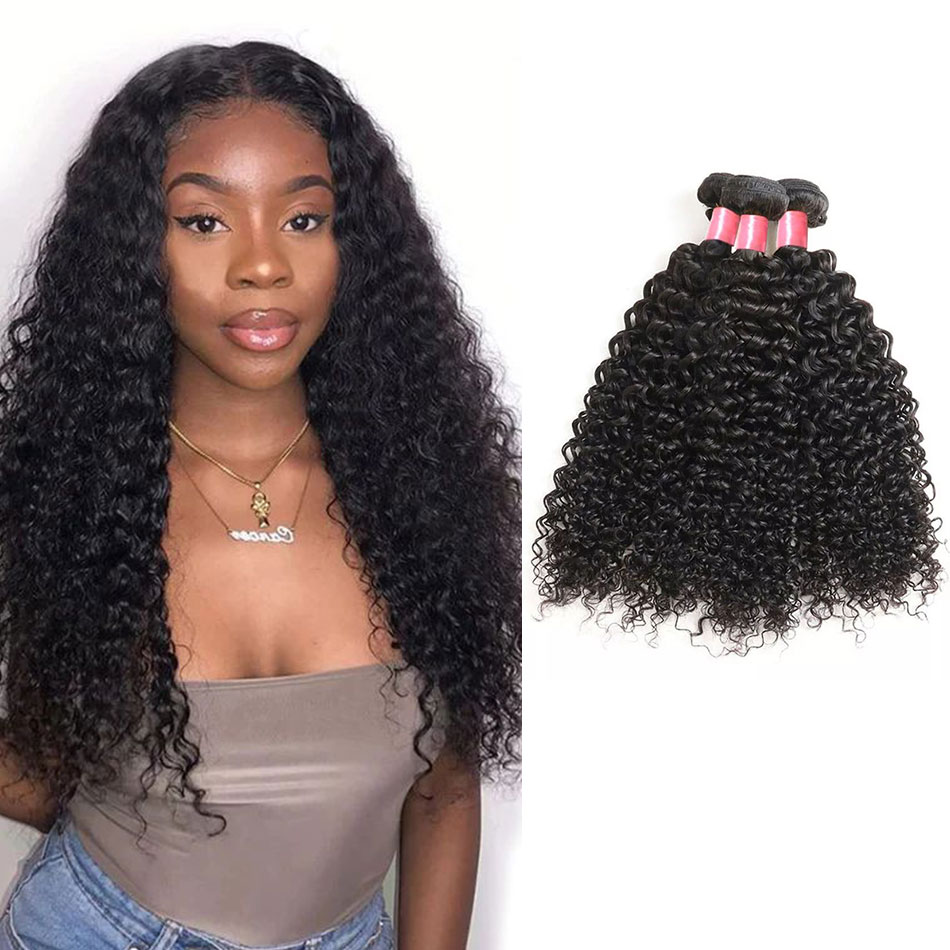 Pros and cons of getting a weave
Pros:
Add length and volume: Weaves can add length and volume to change your hairstyle without waiting for your hair to grow.
Various options: Similar to wigs, weaves also offer various options to experience with colors, lengths, and textures.
Versatile: Weaves can add length and volume anywhere you want it. You can use weaves to conceal your thin area as you prefer. Weaves are versatile and flexible in styling. With weaves, you can transform your hairstyle without waiting a long time for natural hair growth.
Secure: With proper installation, the sew-in weave will never slide off.
Protect your natural hair: for those who love to experiment with different hair colors but don't wanna dye their natural hair, cause the harsh chemicals from hair dye can damage your natural hair. You will find weaves a protective choice. You can try any hairstyle you desire without causing any damage to your natural hair with proper installation and care. When you wear weaves, you can give your natural hair a break, so that your hair can grow faster.
Cons:
Can damage your hair: Weaves are a flexible choice to switch up your hairstyles, but they can damage your natural hair and cause hair loss if improper installation or care is taken.
Require some professional assistance: Unlike wearing wigs, wearing weaves may require a professional assistant. You may have to sit in a chair in a salon for a few hours to put them on. If you are a newcomer to the wig game, you will find that weaves are a bit complex to install.
Not friendly to bald or very thin hair: Sew-in weaves are sewn into braided natural hair. If you have bald hair or very thin hair, your scalp can't bear the suffering of the stress from hair weaves, and hair breakage can occur. If you suffer from hair loss or damaged hair, you'd better give your natural hair some rest instead of wearing weaves.
Latent cost: Since hair weaves may need to be installed by a pro, and sometimes you may need to go back to the salon for some professional upkeep, hair weaves can cost more than wigs.
Weaves vs. wigs, which is better for you?
Both weaves and wigs have their own advantages and disadvantages. Choose between wigs and weaves depending on your preference, lifestyle, and condition. Consider a wig if you desire to change your hairstyle every day. Opt for weaves if you wish to keep your hairstyle for months. Choose a wig if you have bald or damaged hair. A wig never puts stress on your scalp and can protect your natural hair from damage such as heat or harsh chemicals. We hope that you have now reached a definitive decision.
Related Posts:
How To Create Bantu Knots With Weaves?
How to crochet braids with weave?
Weave Lengths Guide| How to choose the length of hair weave?