How To Wash A Headband Wig?
How to wash headband wigs?
It's quite easy to wash and take care of a headband wig human hair.
Step 1: Comb the headband wig before washing
Use a wide-tooth comb to comb the headband wig from the top to the end to loosen the knots and dirty.
Step 2: Wash the headband wig
Put the headband wig into the warm water and apply some mild shampoo to wash the headband wig, rub the wig gently with your fingers for a few minutes to remove the dirty and excess oil.
Step 3: Rinse the wig under flowing water
Put the wig under a tap to rinse it thoroughly from the top to the end. Use a soft towel to absorb the excess water.
Step 4: Apply hair conditioner to the wig
Apply a small amount of hair conditioner to the head band wig evenly and rub slightly with your fingers for a few minutes. In this way, the hair strands can be maximized nourished and help to prolong the lifespan of the wig.
Step 5: Rinse the headband wig again and dry the wig
Rinse the wig again with flowing water. And then use a soft towel to soak up water. Then let the wig air dry at a mannequin head. Spray a small amount of hair oil to the hair strands and massage the wig until the hair oil is thoroughly absorbed. The hair oil can help to maintain the shiny and silky texture of the human hair wig.
Best headband wigs 2022
Elfin Hair headband wig has earned a great number of good reviews from our global customers, thanks to its luxury hair texture and unbeatable price. Elfin Hair is a reliable human hair vendor, specializes in wholesale and retails human hair wigs and human hair weaves at a factory-direct price. Elfin Hair aims to be the best human hair vendor, we always track the new trend of the wig market, so that we can offer our customers the best human hair wigs.
The following is the latest selection of cheap headband wigs at Elfin Hair. Exquisite your look and level up your charmless with these natural headband wigs.
Headband curly wig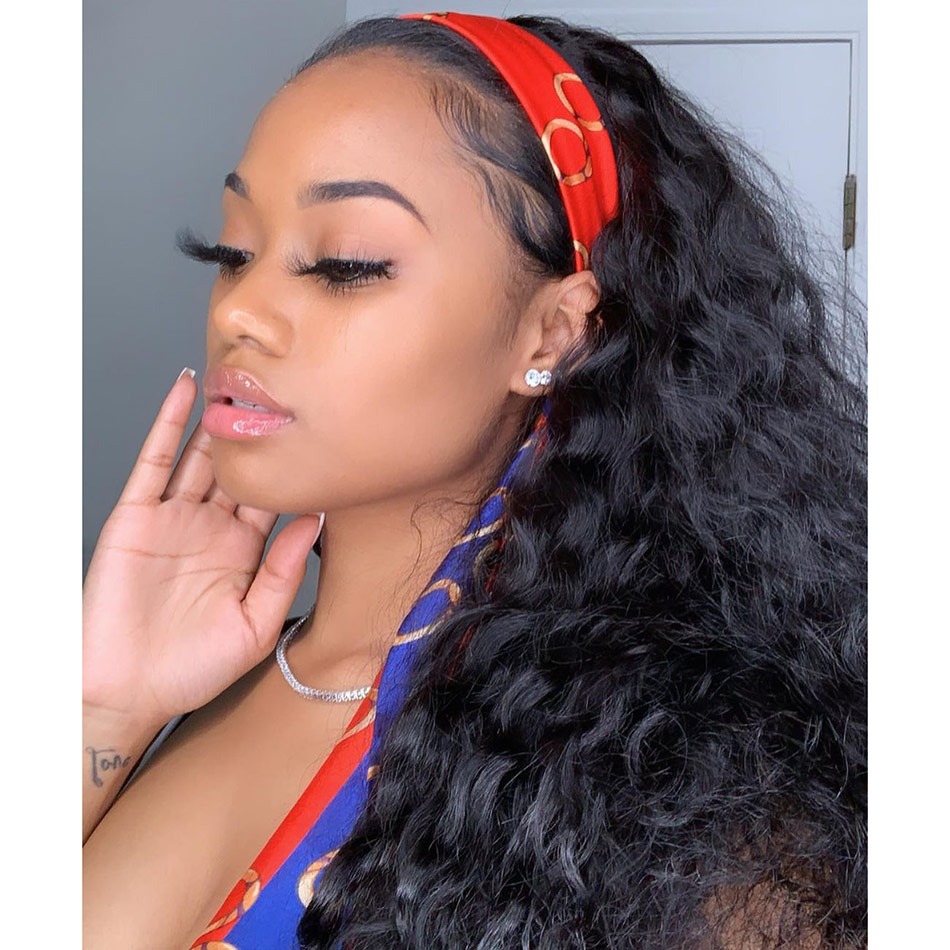 Curly hair is a classic hairstyle that can almost flatter all face shapes. A headband curly wig can add volume to the natural hair and soften the hard lines on the face. These curly headband wigs are made with 100% human hair, come with a natural appearance and touches, can give you a chic look instantly. Insert a sentence here, you can also browse our previous post about how to maintain the curl pattern of hair.
Headband wig straight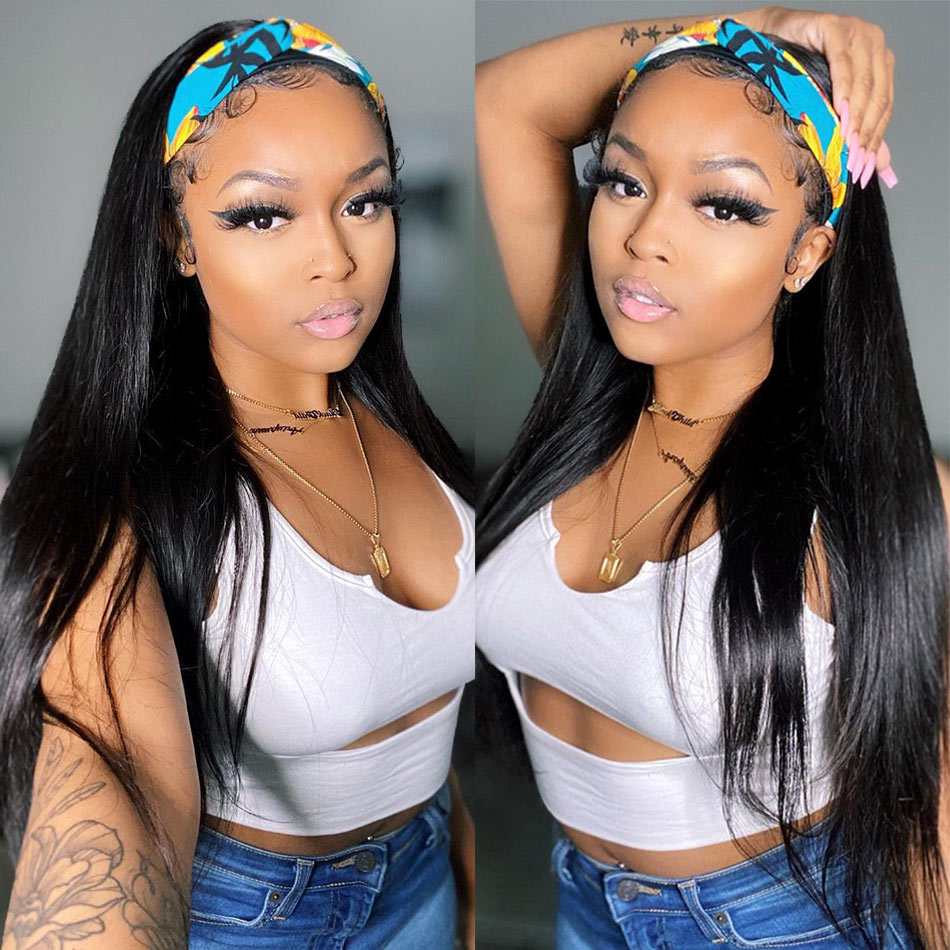 The straight headband wig is super easy to manage since the headband wig straight is not only easy to install and remove but almost needs no more maintenance for its straight pattern. The straight headband wig is also the all-matching hairstyle that is suitable for all occasions. These straight headband wigs are soft, silky, and natural, with no shedding, no tangling, no split ends.
Headband bob wig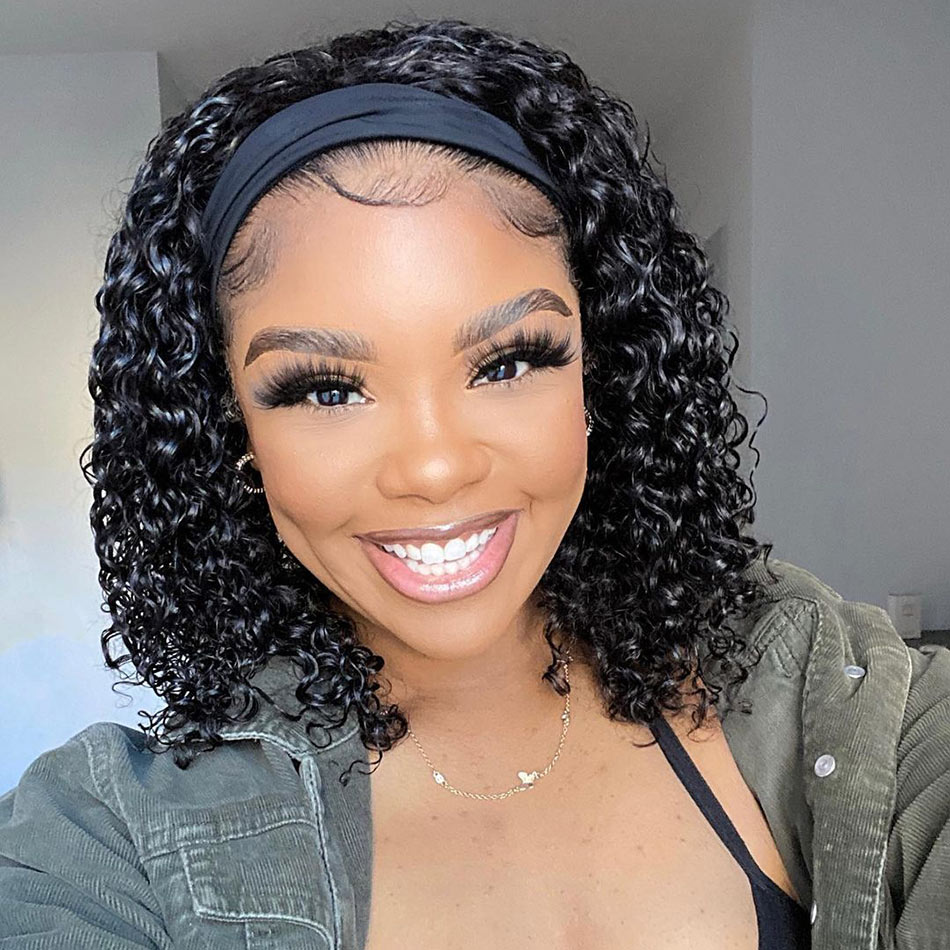 These headband bob wigs come with a natural appearance and touches, are also the top-selling item in Elfin Hair. These headband bob wigs length from 10 inches to 16 inches, can flatter most African American women well. And now these deep wave bob headband wig is on a big sale, 50% off! Buy 1 headband wig can get 5 stylish headbands additionally.
Body wave headband wig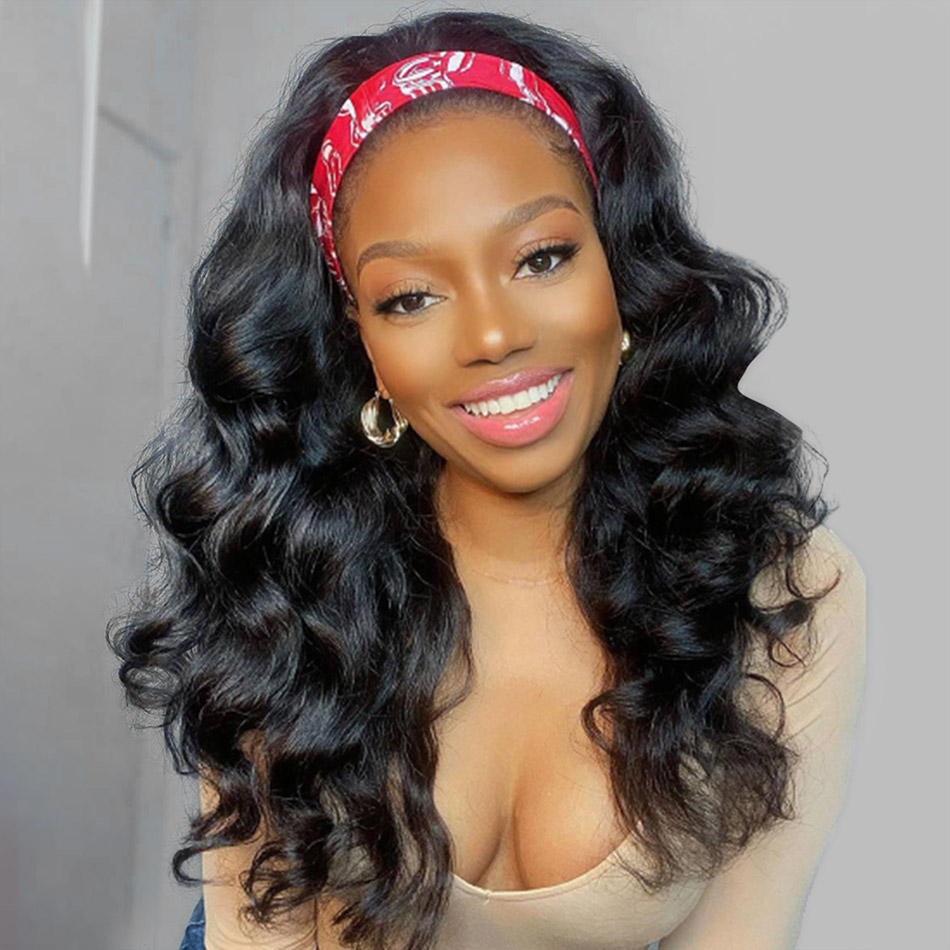 If you are searching for a headband wig that perfectly combines lovely and sexy, these body wave headband wigs must be on your list. Shop 50% off body wave headband wig at Elfin Hair and get additional headband gifts. These body wave headband wigs are soft, silky, bouncy, with a natural shine and full appearance.
Afro headband wig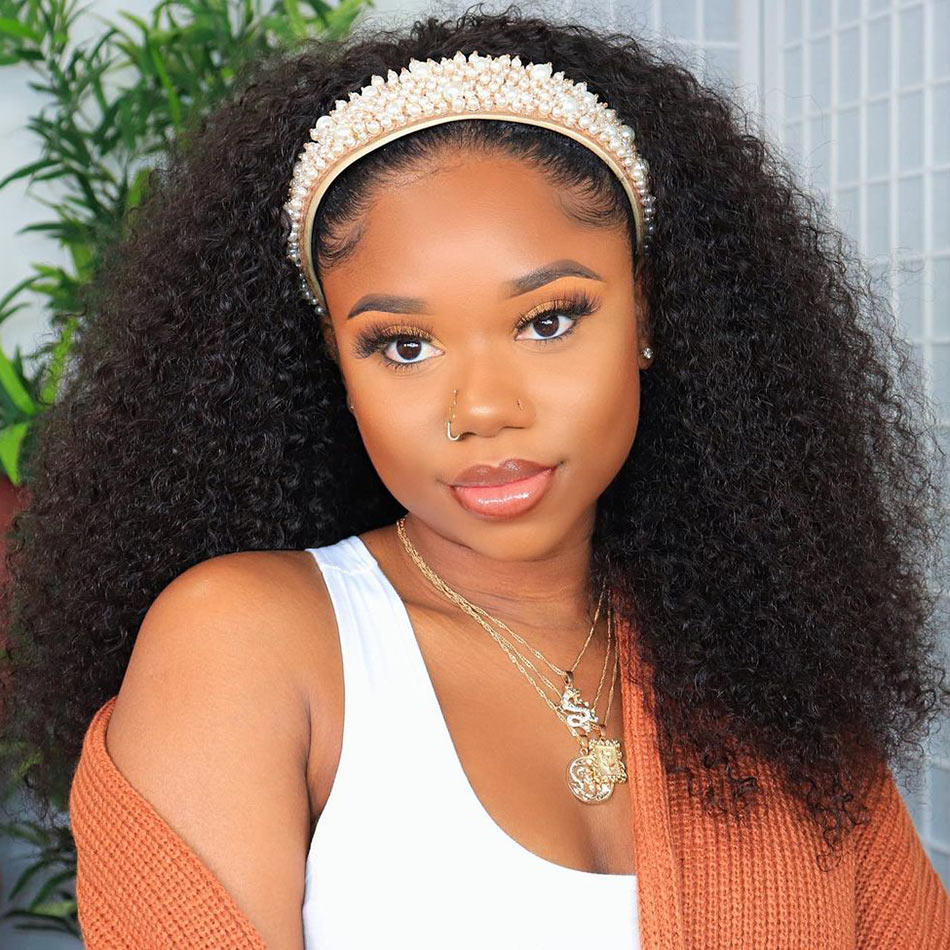 These afro headband wigs come with an appearance of an Afro Hairdo, look natural on African women. These afro headband wigs are full and thick in appearance, and they are also soft and smooth on touches, cause all Elfin Hair afro headband wigs are made with 100% Remy hair.
Ombre headband wig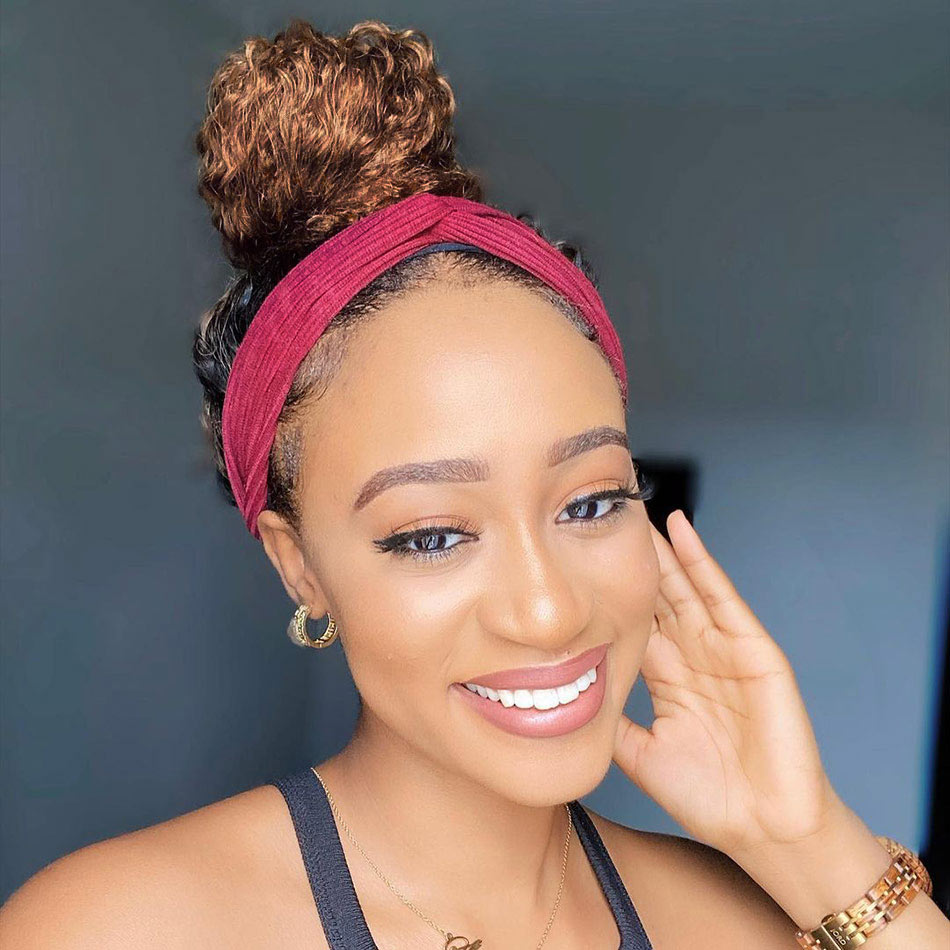 Add another dimension to your look with these ombre headband wigs. These brown headband wigs with dark roots look more realistic and natural in appearance. These two-toned headband wigs add a unique touch to fun the classic headband wigs.
Kinky straight headband wig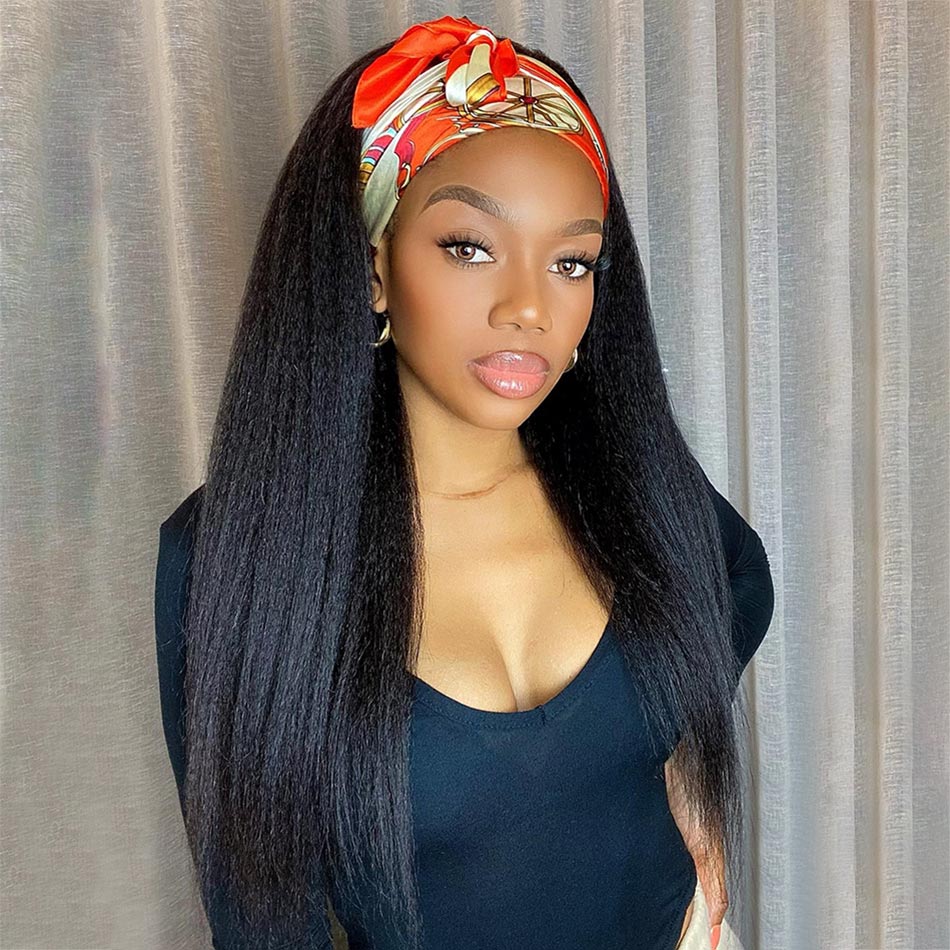 These kinky straight headband wigs come with a feeling of fuller and thicker in appearance. The shape of these kinky straight headband wigs is very fluffy. Compare with the silky straight headband wig, a kinky straight headband wig can help to add the final casual touch to the whole look. Besides, It's also one of the most popular hairstyles in African.
Related Read:
How To Wear, Take Care, And Style A Headband Wig?
How To Choose The Best Headband Wig?
How to straighten or curl a headband wig?