Platinum Blonde Vs. Ash Blonde
What is platinum blonde?
Platinum blonde is a hair color that is a very light shade of blonde. It is typically achieved through bleaching or chemical lightening of the hair. The color can range from cool, almost white tones to more warm, buttery hues. Platinum blonde hair is often associated with a glamorous, high-fashion look.
What is Ash blonde?
Ash blonde is a hair color that is a mixture of blonde and gray tones. It is typically described as a cool, pale blonde color with a subtle gray undertone. It is a popular choice for people looking to add dimension to their blonde hair without going too warm or too dark.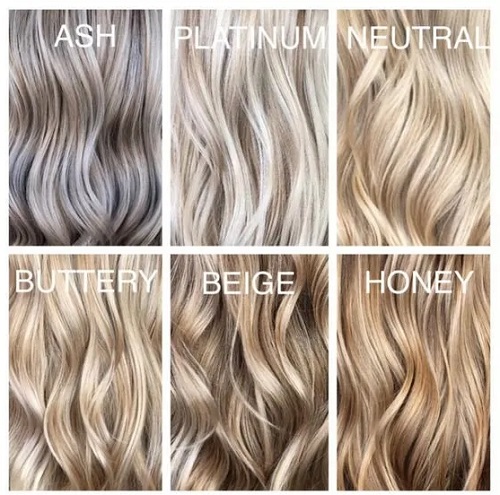 Difference between platinum blonde and ash blonde?
Platinum blonde and Ash blonde are both shades of blonde hair, but they have some distinct differences.
Platinum blonde is a very light, almost white shade of blonde. It is often achieved by bleaching the hair to a very light level and then toning it with a platinum or white color. It is a high-maintenance color that requires regular touch-ups and toning to maintain its color.
Ash blonde, on the other hand, is a cooler-toned shade of blonde. It has a hint of gray or ash in the color, which gives it a more natural and muted look compared to platinum blonde. It is also achieved through bleaching and toning, but the toner used is usually a cool ash color. Ash blonde is a less high-maintenance color and requires fewer regular touch-ups.
In summary, platinum blonde is a very light, almost white shade of blonde while ash blonde is a cooler-toned shade of blonde with a hint of gray or ash in the color.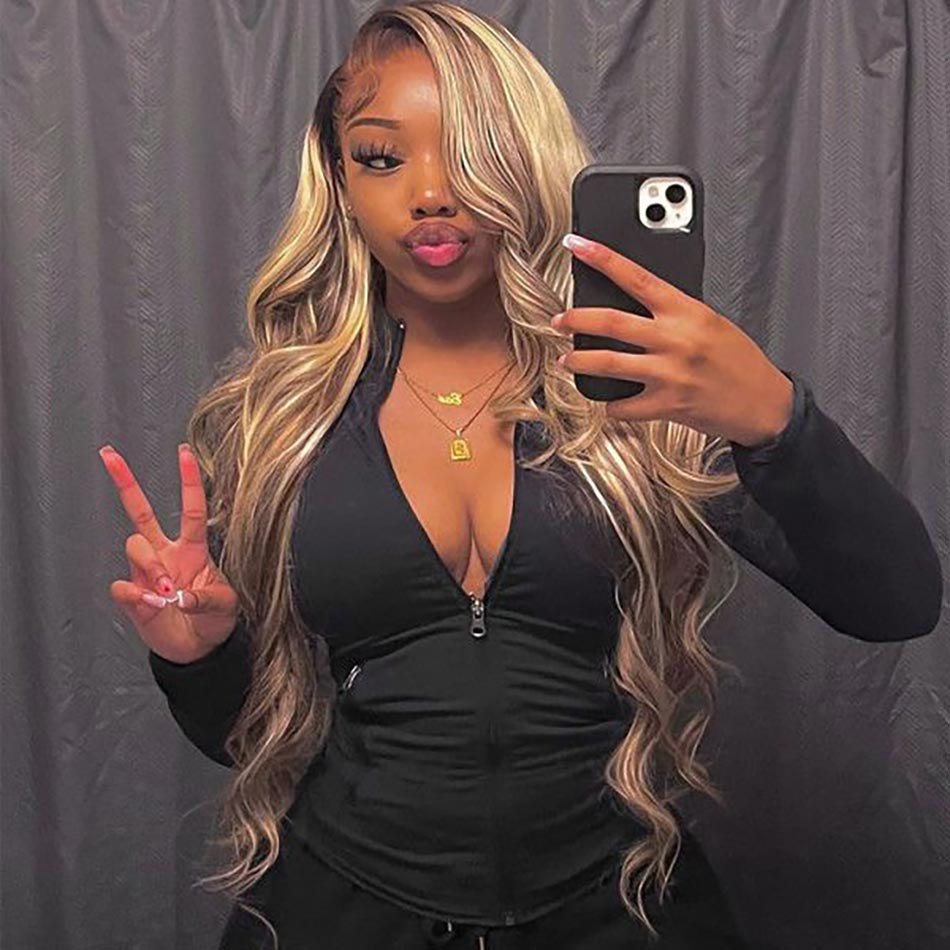 How to get platinum blonde hair?
A trip to a certified salon: Before making any drastic changes to your hair, it's imperative to consult with a professional stylist. In this case, they can evaluate your hair's current condition, determine if going platinum blonde is a viable option for you, and perform the appropriate operations to change your hair.
Bleach your hair: Platinum blonde hair requires bleaching your hair. This will likely require a trip to the salon, as the process of getting your hair to this light shade can take time and involve some techniques. Or you can follow a Youtube tutorial to bleach your hair at home. You will likely use a combination of bleach and toner to achieve the desired color.
Buy platinum hair extensions or wigs: It's imperative to note that bleaching your hair to achieve a light blonde color can damage your hair and make it brittle to some extent. As such, blonde wigs and hair extensions can be a smart choice for girls who wish to rock chic blonde hair without damaging their natural hair. Discover your next blonde style inspiration with

Elfin Hair

's high-quality blonde human hair wigs and extensions.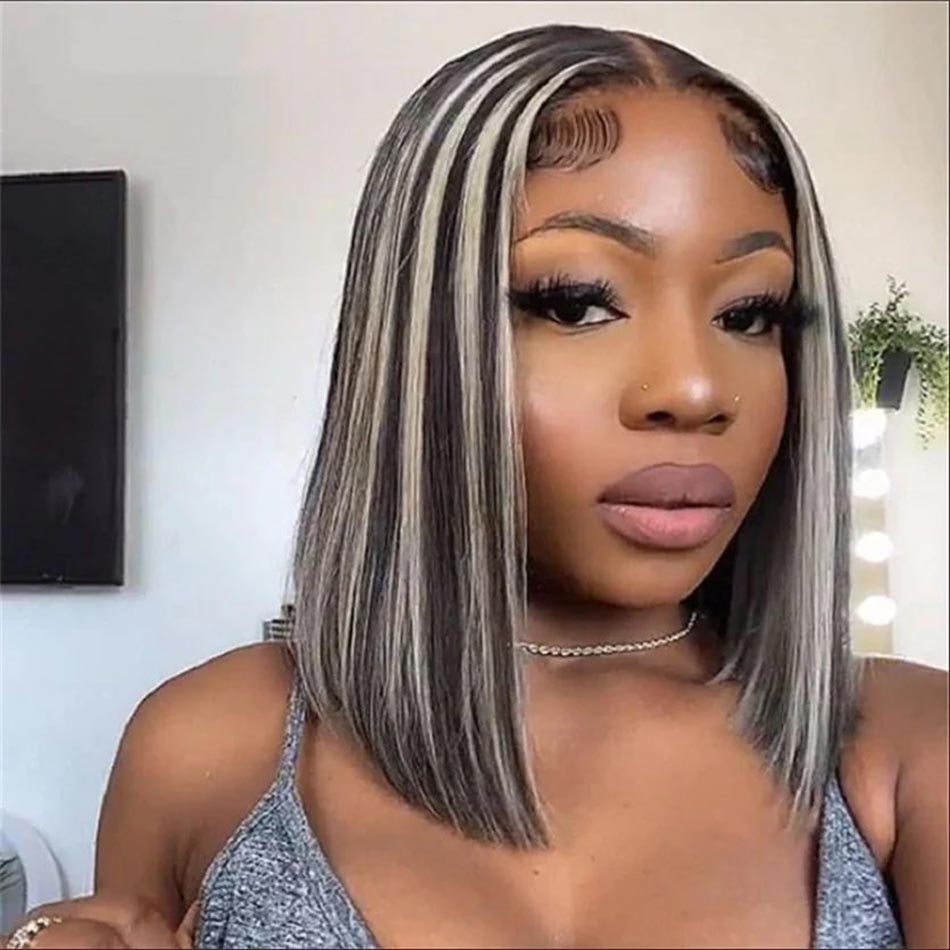 How to get ash blonde hair?
Step 1: Consult a stylist
Before attempting to dye your hair ash blonde, it's wise to consult with a stylist. They will be able to determine if ash blonde is the right shade for you and what the appropriate approach would be to achieve the desired look.
Step 2: Bleach your hair
If your hair is naturally dark, it will need to be lightened before applying an ash-blonde dye. This can be done by using a hair bleach product or by getting a professional to do it.
Step 3: Apply hair dye
After bleaching your hair, you will need to use a toner to neutralize any brassiness or yellow tones. This will help to create the ash blonde color you desire. And then apply the ash blonde dye. Be sure to follow the instructions on the box and apply the dye evenly to your hair. Allow the toner to sit on your hair for about 30-40 minutes. Check your hair every 10 minutes to see if it has reached the shade you desire. Rinse your hair and blow-dry it on cool once you've achieved the shade you desire.
Step 4: Shine your blonde hair
To keep your ash blonde hair looking shiny and healthy, it's imperative to nourish your blonde hair. You can massage a small amount of natural oil or leave-in conditioner into your hair to keep it looking shiny and charming.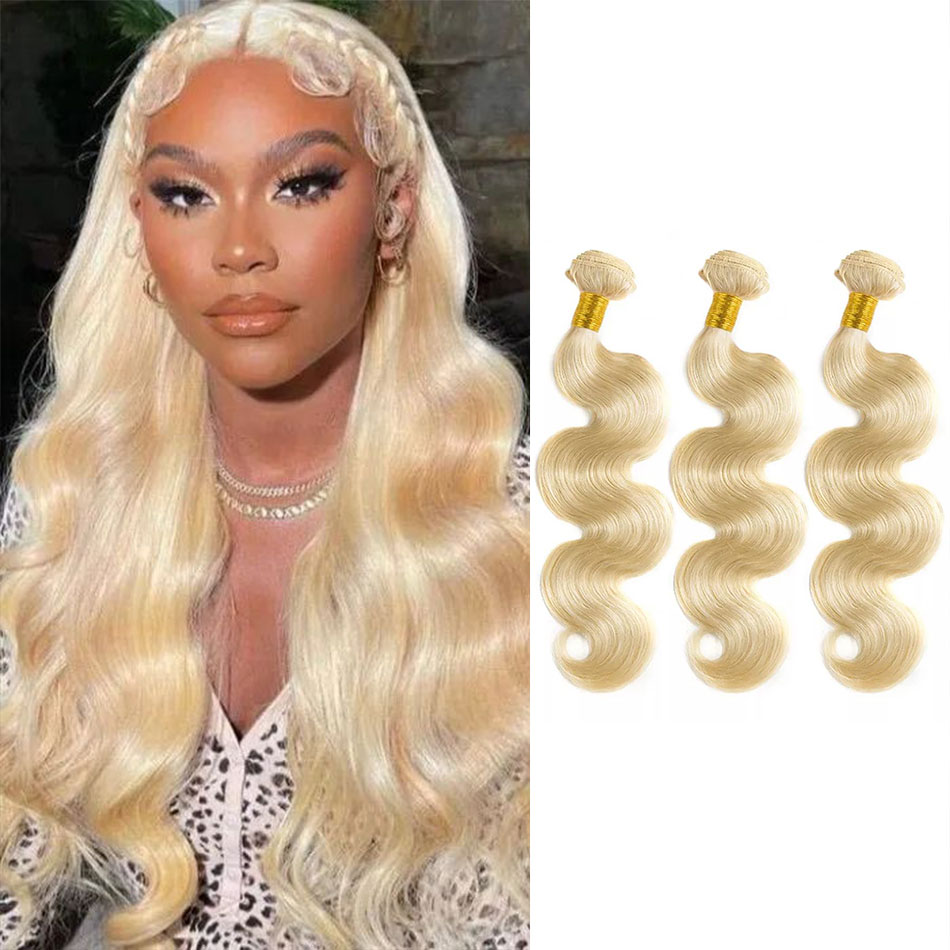 Tip to maintain light blonde hair:
Once your hair is dyed blonde, it will require regular maintenance. The lighter your hair, the more damage it can sustain, so it is imperative to give your beautiful blond hair more TDL. Here are some tips for blonde hair maintenance:
Use color-safe, sulfate-free shampoo and conditioner: To keep your beautiful blonde hair looking fresh, use color-safe shampoo and conditioner that don't contain sulfate ingredients. This mild hair care product will help to maintain color and prevent fading.
Wash your hair with lukewarm water instead of hot water. Washing your hair too often with hot water can also speed up the fading process.
Deep condition regularly: Use hair masks and treatments to keep your hair healthy and nourished. Typically, giving your blonde hair a deep condition once a week to hydrate your hair is highly recommended.
Use heat protectors: Avoiding heat damage is crucial when you have blonde hair. Use a heat protector spray or serum before styling your hair with a hairdryer or other heat-styling tools. Avoid applying excessive styling products to your blonde hair. Harsh chemicals can damage your beautiful blonde hair.
Trim your hair regularly: It's also a smart idea to get regular trims to minimize split ends and damaged hair.
Seek professional help: If you are not sure how to properly care for your blonde hair, seek out a professional stylist who specializes in this hair color. They will be able to give you tips and advice on how to maintain your hair and keep it looking beautiful. You can go back to the salon and touch up your roots every 4-6 weeks to keep your color looking fresh.
Related Posts:
Lighten Up Your Look With Honey Blonde Hair
1B Vs. 2 Hair Color, Which is better for you?
27 Hair color vs. 30 hair color