How to do piano highlights in hair?
Piano highlights are a hair color trend that mixes two different colors vertically in a look. This style is typically color contrast against a darker shade and a lighter color just like the keys on a piano. But piano highlight hair is not limited to only black and white keys, you can find tons of combinations of shades in it. Apart from classic light brown and blonde highlights, red, pink, and purple are also mega hits in highlight hair. Bright and bold hues are all the rage for 2022.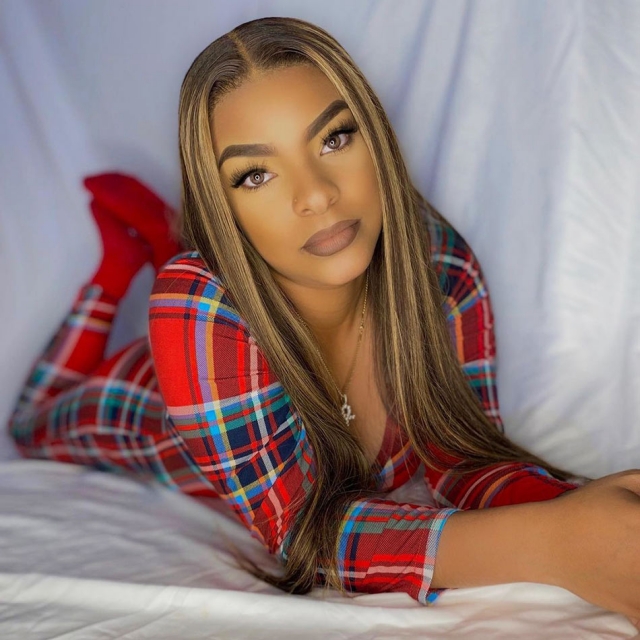 What is piano highlights hair?
Piano highlights hair is that hair color trend that mixes different colors vertically in hair. This hairstyle gives a softer, younger, and more stylish appearance. If you already feel tired of your immutable black hair, why not try to add piano highlights to switch up your look. Piano highlights are perfect for girls to create a dimensional look.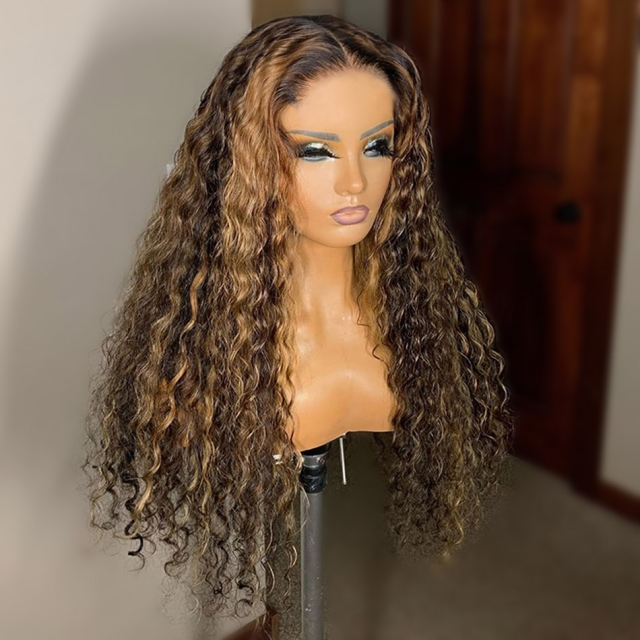 How to do piano highlights in hair?
Some things you need to prepare in advance:
A pair of gloves;
Bleach powder;
Developer;
A mixing bowl;
A brush;
A pintail comb;
Aluminum foil;
Put on your gloves and make sure all the necessaries are under preparation. Now, let's get started.
Step 1: Mix the bleach and developer
Pour 2-3 lumps of bleach powder and some developer into the mixing bowl. Blend them well with the brush.
Step 2: Apply the bleach to the hair
Detangle your hair to loosen knots. Use a pintail comb to section your hair into several parts. Pick up a part of your hair and use the pintail comb to section your hair in a zigzag motion. Spread the bleach onto the selected hair with a brush evenly. Pick up a piece of foil and wrap the bleached hair. Repeat to section hair and apply the mixture to bleach the hair until you finish the full head piano highlights. Let the bleach mixture sit for about 30 minutes. Check every 10 minutes. Once it reaches the result you desire, it is time to rinse off the bleach.
Step 3: Shampoo your highlight hair
Wash your hair with a mild color-safe shampoo. Sock out with a soft towel. And then apply some hair conditioner to moisturize your hair. Blow it dry with the lowest heat setting. And you can also apply a small amount of hair oil to nourish and shine your highlighted hair.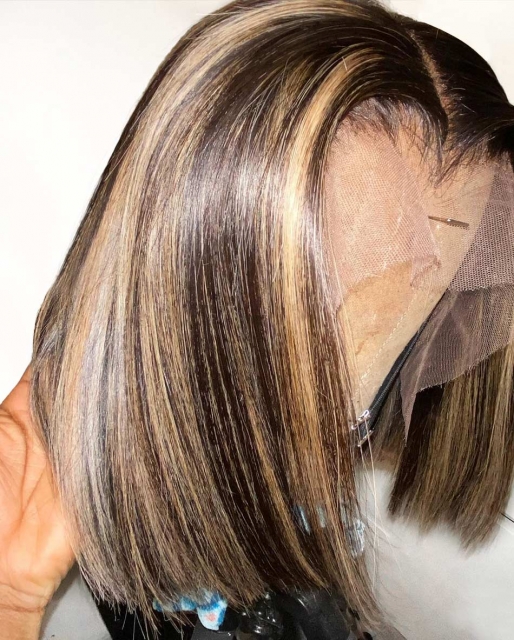 How to maintain piano highlights?
Some may be wondering, Do highlights damage your hair? Doing piano highlights in your natural hair too often can lead to hair frizzy and hair dull. But proper care can also reduce the damage it brings. Here are some tips for you:
Tip 1: Wash the highlighted hair less often:
Washing the colored hair too often can fasten the fading process. We suggest washing the bleached hair or dyed hair every other day or 2-3 times a week.
Tip 2: Pick the right hair care products:
Pick a color-safe and sulfate-free shampoo for hair cleaning. These types of shampoo and conditioner can not slow down the fading process but also smooth your hair.
Tip 3: Condition regularly:
Making a deep condition regularly can keep your hair silky and shiny. You can choose to make a pre-condition with coconut oil or condition your hair with a sulfate-free conditioner or hair mask.
Tip 4: Avoid too much heat treatment:
Set your hairdryer at the lowest heat setting. Avoid overuse of heat styling tools. Wash your hair with lukewarm water.
Tip 5: Put on a swimming cap before diving into the pool:
The chlorine and salt in the pool can due to hair-dry and lose hair glossy. Putting on a swimming cap can help to protect your hair and maintain its texture. We highly suggest making a deep condition for your hair after swimming.
Gorgeous highlight hair at Elfin Hair
To get more inspiration for piano highlights hair color trends, keep scrolling. Elfin Hair offers various highlight hair in a variety of colors and textures. All our highlight hair is made of 100% human hair, soft, silky, and bouncy, and has a natural appearance and touch. Explore the best highlight hair at Elfin Hair.
Related Posts:
How long can you wear sew-in wigs?
How to make a skunk stripe wig?