Ponytail Hairstyles For Black Hair
Ponytail hairstyles have long been a popular choice among black hair. Their versatility and range of styling options make them a go-to choice for many. Whether you prefer a sleek and polished look or a voluminous and playful style, ponytails offer endless possibilities to showcase your style and enhance your overall appearance. With their ability to adapt to different textures and the freedom to add braids, twists, or accessories, ponytails provide a versatile and customizable option for individuals with black hair. They can effortlessly complement any occasion, allowing you to express your individuality and embrace the beauty of your hair.
In this article, we will explore 20 chic ponytail hairstyles for black hair, along with tips to keep them salon-fresh. Get ready to discover the beauty and versatility of ponytails as we delve into various styles that will inspire and empower you to embrace your unique hair texture and showcase your style.
25 Chic ponytail hairstyles for black hair
Enhance your hairstyling repertoire with these 25 chic ponytail hairstyles for black hair. From sleek to braided, these versatile options allow you to showcase your personal style while embracing your natural beauty. With a range of choices to suit any occasion or mood, these ponytail hairstyles offer endless possibilities for a stylish and fashionable look. Get ready to transform your appearance and make a statement with these fabulous ponytail styles for black hair.
1. Sleek Straight Ponytail
Achieve a sophisticated and polished look with a sleek straight ponytail. This hairstyle showcases the natural luster of your black hair, creating a sleek and elegant appearance that is perfect for both formal and casual occasions.

2. Side Ponytail
Add a touch of charm and femininity with a side ponytail. Gather your hair to one side and secure it with a hair tie for an effortlessly chic style that can be dressed up or down.

3. Afro Puff Ponytail
Celebrate the beauty of your natural hair texture with an afro puff ponytail. Embrace the volume and create a round, fluffy puff that showcases the uniqueness of your Afro-textured hair.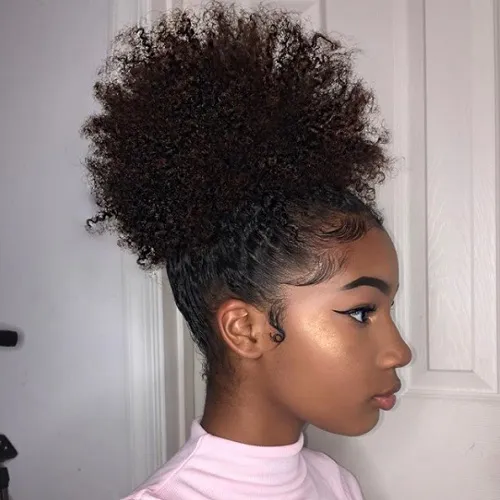 4. Afro Ponytail
Take your afro to new heights with an afro ponytail. Gather your curls into a high ponytail that showcases the fullness and texture of your hair, creating a bold and confident statement.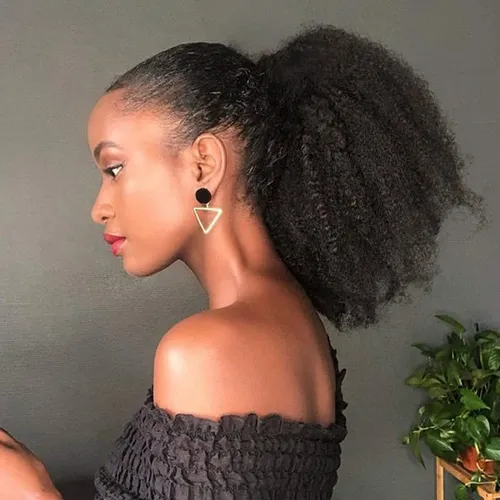 5. Ponytail with Central Braid
Add a touch of intricacy to your ponytail with a central braid. Create a stylish braid along the center of your head and gather the rest of your hair into a ponytail, combining chic with a playful twist.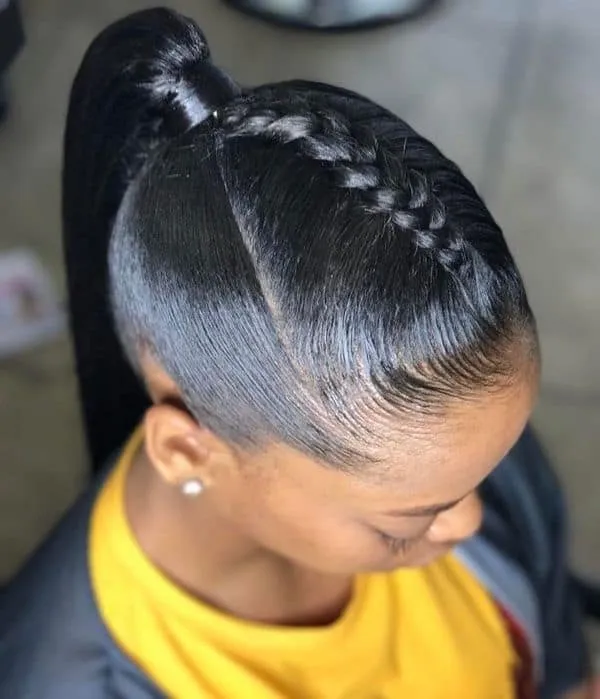 6. Braided Ponytail
Elevate your ponytail with braids. Whether it's classic cornrows, French braids, or intricate designs, incorporating braids into your ponytail adds texture, visual interest, and a touch of cultural significance.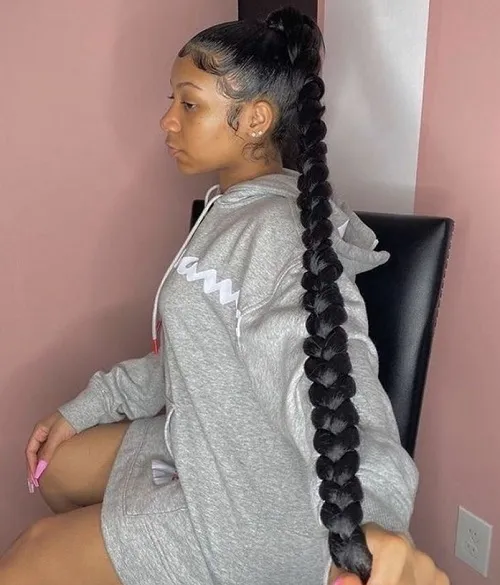 7. Slicked Back Ponytail
Achieve a sleek and sophisticated look with a slicked-back ponytail. Use gel or edge control to create a smooth, glossy finish that exudes stylish and refinement.

8. Cornrow Braids Ponytail
Combine cornrow braids with a ponytail for a stylish and trendy look. Create intricate patterns or simple designs with cornrows and gather the remaining hair into a ponytail, showcasing your hair's versatility.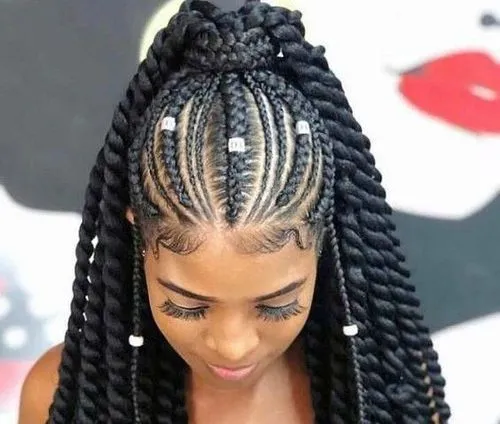 9. Afro Bubble Ponytail
Add a playful and whimsical touch to your ponytail with afro bubble sections. Divide your hair into sections and secure each section with an elastic, creating a series of voluminous bubbles that add depth and dimension to your style.

10. Fishtail Braid Ponytail
Create an eye-catching and intricate ponytail with a fishtail braid. This braid technique weaves together small sections of hair, resulting in a stunning and textured ponytail that is sure to turn heads.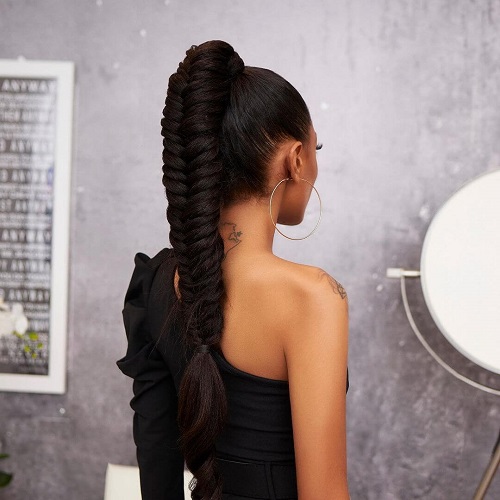 11. Curly Ponytail
Enhance your natural curls with a curly ponytail. Embrace your hair's texture and volume, allowing your curls to cascade down in a bouncy and vibrant ponytail that exudes joy and confidence.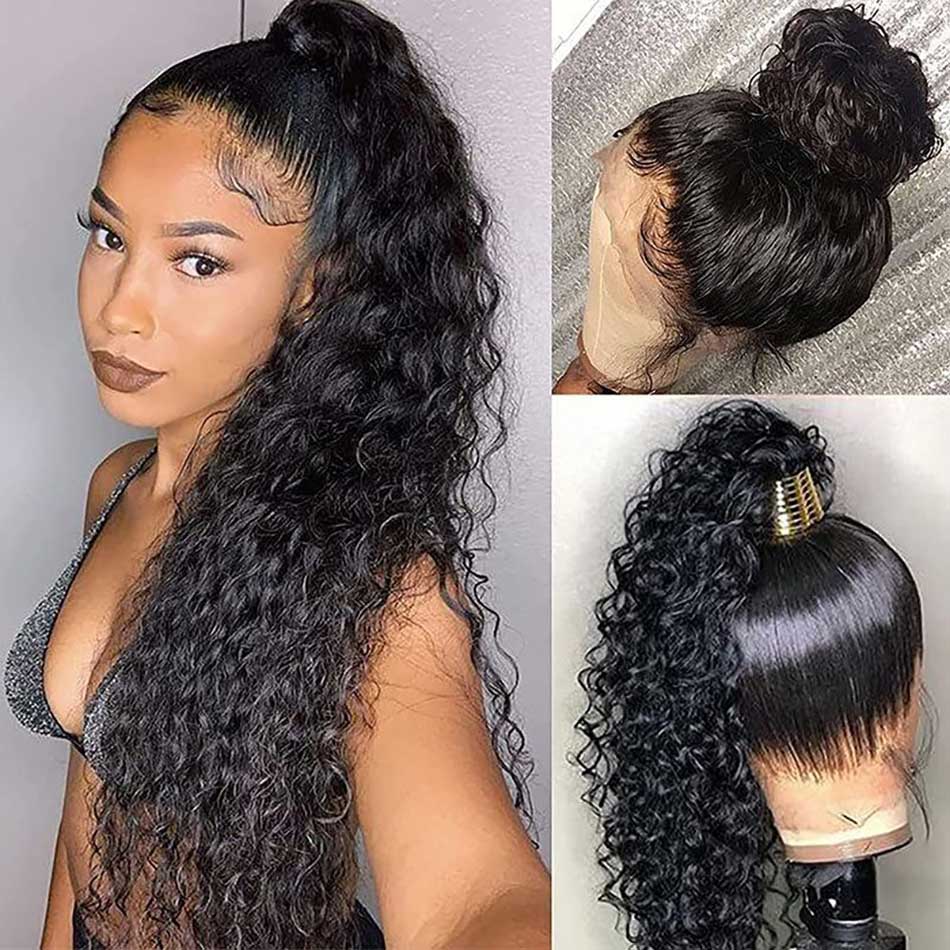 12. Goddess Ponytail
Channel your inner goddess with a luxurious and glamorous goddess ponytail. Add extensions for length and volume, then create a high ponytail with cascading curls, achieving a regal and enchanting look.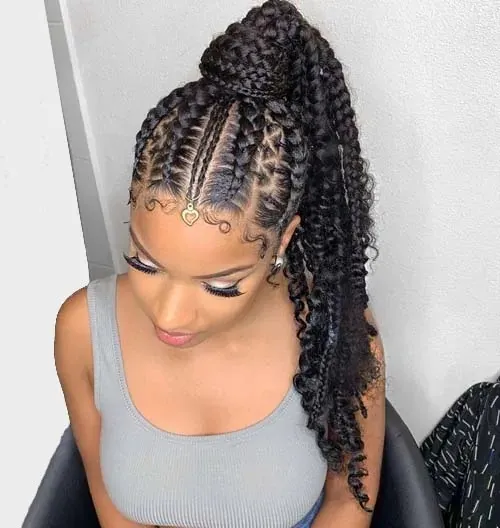 13. Half-Up Ponytail
Combine the best of both worlds with a half-up ponytail. Gather the top half of your hair and secure it into a ponytail, leaving the rest of your hair down. This style offers a perfect balance between an updo and loose locks.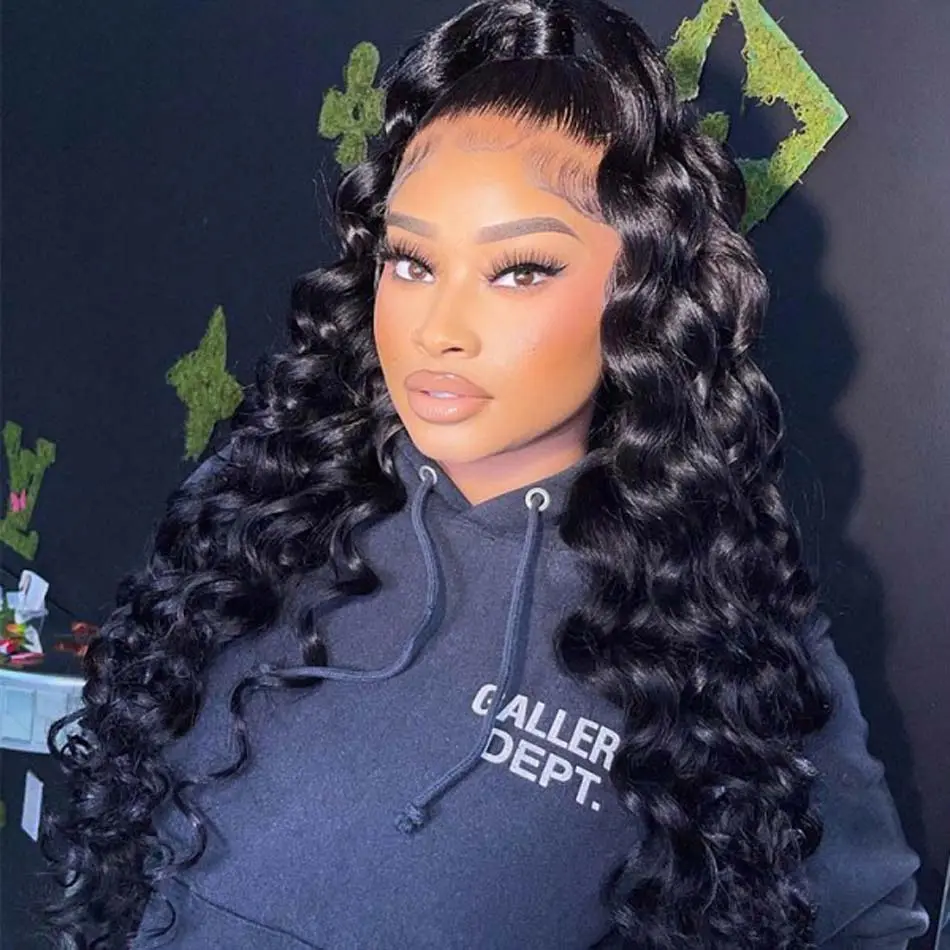 14. Braided Ponytail with Accessories
Elevate your braided ponytail with stylish hair accessories. Add decorative cuffs, rings, or clips to your braids, enhancing the visual appeal and making a fashionable statement.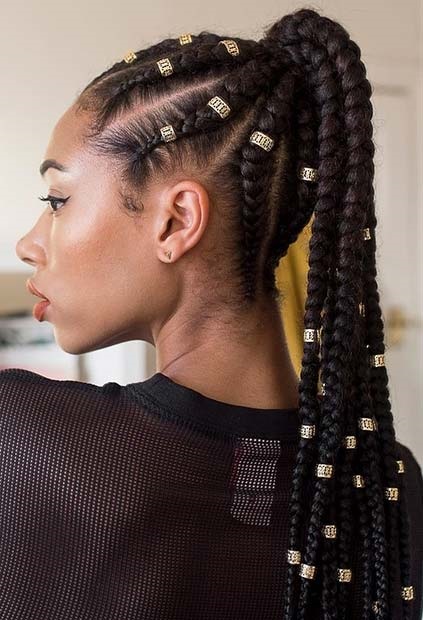 15. Low Ponytail
Exude sophistication and chic with a low ponytail. Gather your hair at the nape of your neck and secure it with a hair tie, creating a chic and refined look that works well for any occasion.

16. Mohawk Ponytail
Make a bold and edgy statement with a Mohawk ponytail. Create a row of cornrows or braids along the center of your head, leaving the sides loose. Gather the loose hair into a high ponytail for a stylish and fierce look.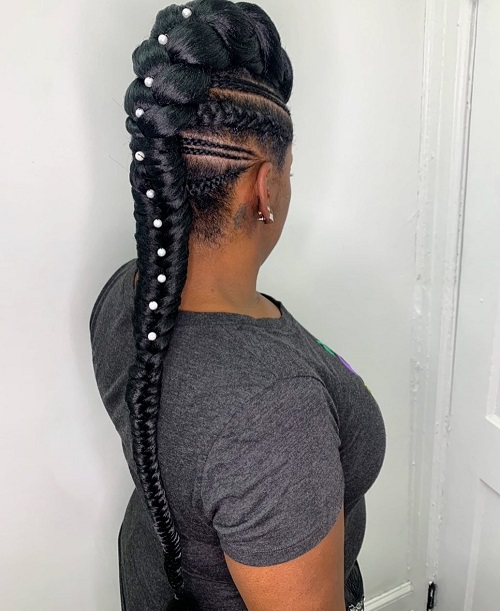 17. Tousled Ponytail
Embrace a carefree and effortless style with a tousled ponytail. Create loose waves or curls in your hair, then gather it into a ponytail for a relaxed and romantic look that adds texture and movement.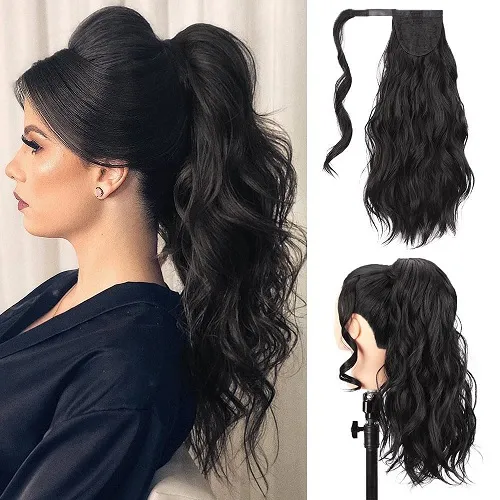 18. Wrapped Ponytail with Side Swept Bangs
Create a chic look by wrapping a small section of hair around the base of your ponytail, concealing the hair tie. Pair it with side-swept bangs that frame your face for a touch of softness and sophistication.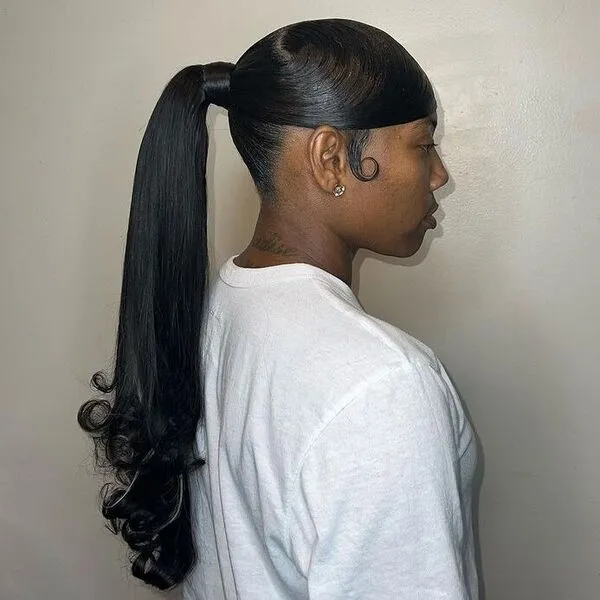 19. High Ponytail with Bantu Knots
Combine the chic of a high ponytail with the uniqueness of Bantu knots. Create a high ponytail and add Bantu knots to the base of the ponytail, adding an eye-catching and cultural touch to your style.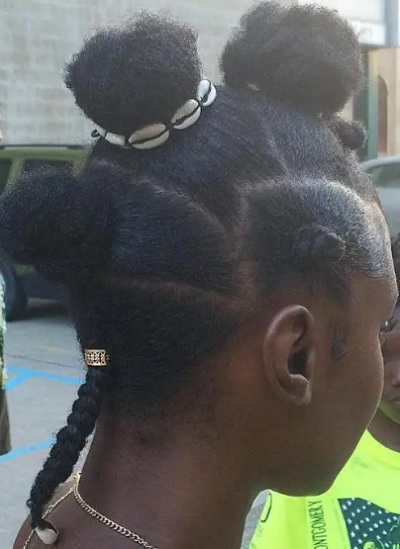 20. Double Dutch Braided Ponytail
Add a trendy and modern twist to your ponytail with double Dutch braids. Part your hair down the middle and create Dutch braids on each side, gathering the remaining hair into a ponytail for a sleek and stylish look.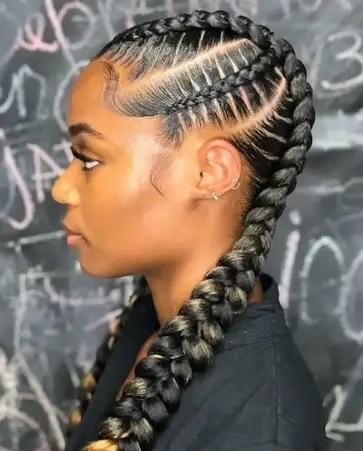 21. Voluminous Ponytail
Create a high-volume ponytail that exudes glamour and drama. Add extensions or use teasing techniques to achieve a voluminous and full-bodied ponytail that commands attention.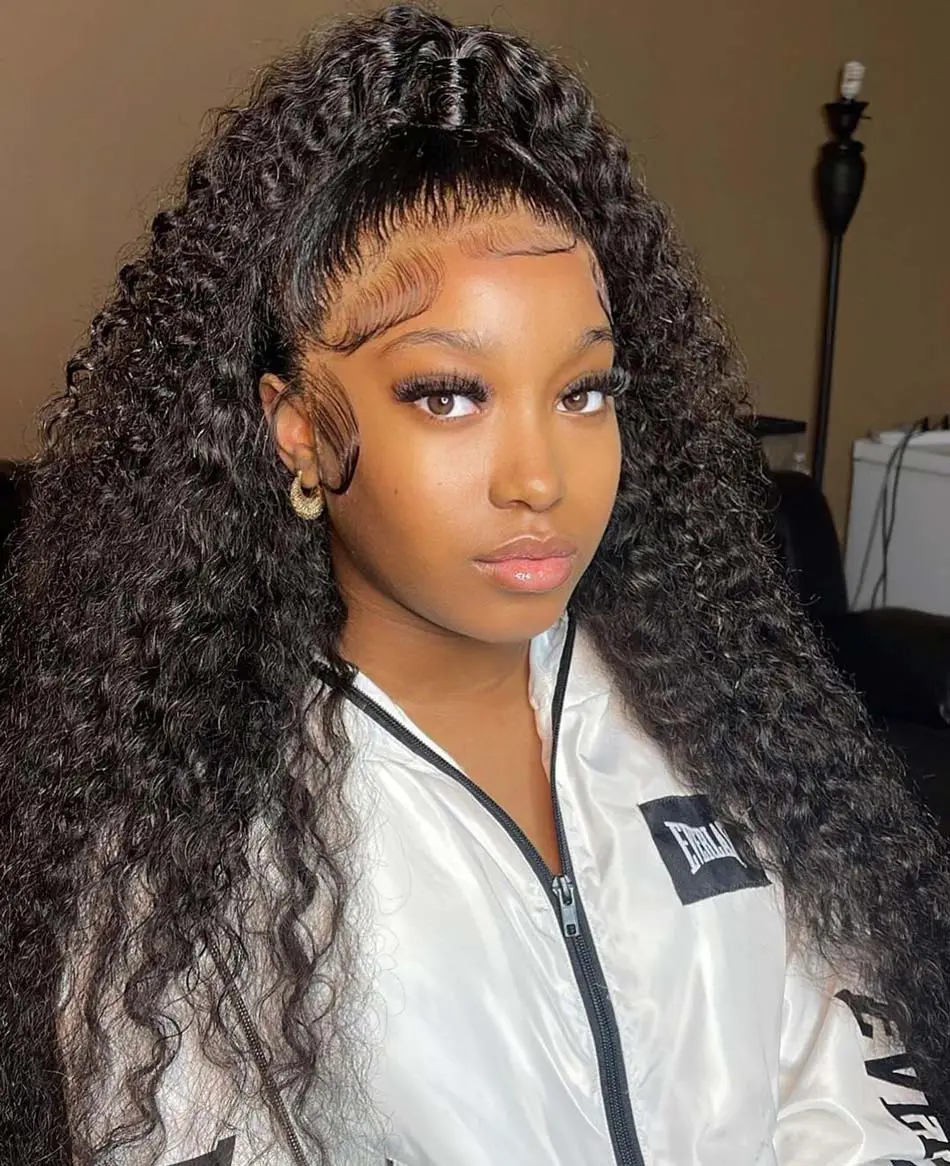 22. Wrapped Ponytail with Twists
Combine wrapping techniques with twisted sections of hair for an elegant and intricate ponytail. Wrap a small section of hair around the base of the ponytail and incorporate twists for added texture and visual interest.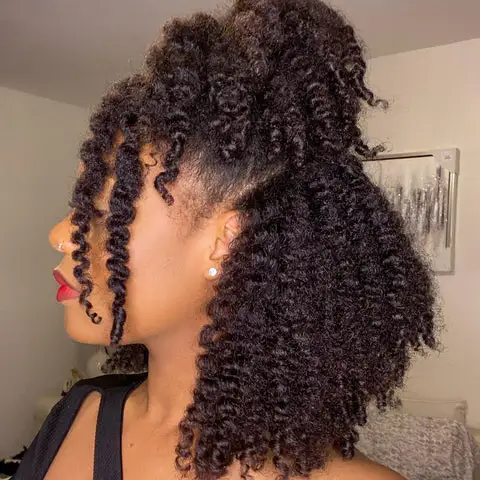 23. Ponytail with Hair Jewelry
Elevate your ponytail with stylish hair jewelry. Add cuffs, rings, or decorative clips to adorn your ponytail, creating a statement piece that adds a touch of sophistication and glamour to your style.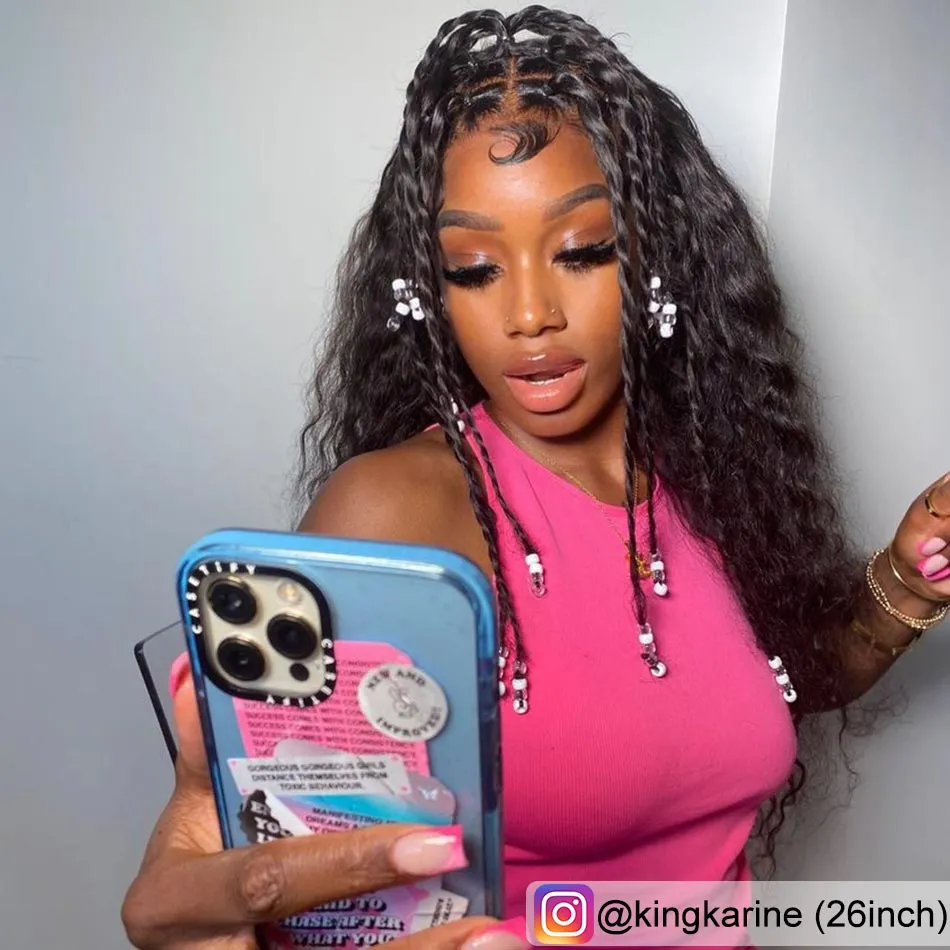 24. Ponytail with Color Highlights
Infuse your ponytail with a burst of color by adding highlights or extensions. Experiment with temporary or permanent dye to introduce vibrant shades or subtle accents, showcasing your unique personality.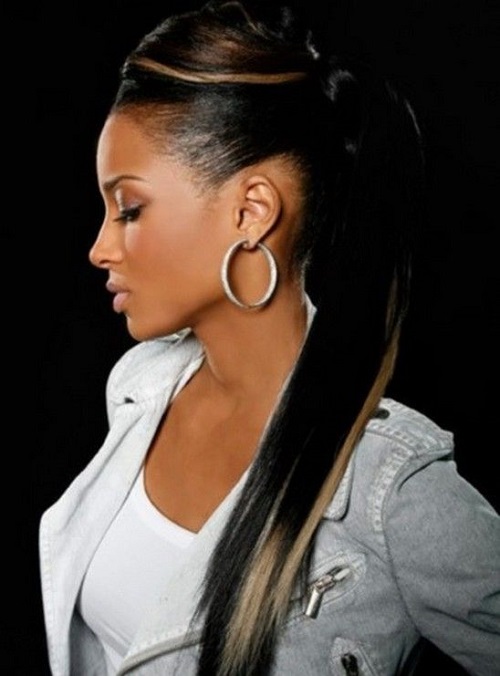 25. Sleek Low Ponytail with Baby Hair
Embrace the trend of sleek low ponytails while accentuating your baby hair. Achieve a smooth and polished low ponytail, paying attention to styling and defining your baby hair to complement the overall look.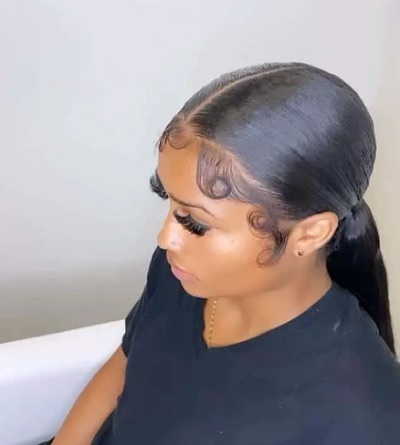 These 25 chic ponytail hairstyles for black hair offer an array of options to suit various occasions, moods, and personal styles. From sleek and sophisticated to playful and voluminous, there's a ponytail style for everyone to embrace and express their individuality.
Tips and tricks to keep your ponytail look salon fresh
To ensure your ponytail maintains its salon-fresh appearance, follow these tips and tricks:
Tip 1: Start with Clean and Well-Conditioned Hair: Begin by washing and conditioning your hair with products suited for your hair type. Clean and moisturized hair provides a solid foundation for any hairstyle, including ponytails.
Tip 2: Use High-Quality Hair Ties: Opt for hair ties made from gentle materials, such as fabric or scrunchies, to minimize damage and breakage. Avoid using rubber bands or tight elastics that can cause hair breakage and create tension on the hairline.
Tip 3: Avoid Tight Pulling: While securing your ponytail, refrain from pulling your hair too tightly, as this can cause stress and strain on the hair follicles. Maintain a comfortable level of tension to prevent headaches and hair breakage.
Tip 4: Protect Your Edges: To safeguard your edges and minimize friction, apply a small amount of edge control or gel around your hairline. Gently smooth down your baby hair or flyaways with a soft-bristle toothbrush or your fingertips for a polished look.
Tip 5: Refresh with Dry Shampoo: If your roots start to feel greasy or oily between washes, use a dry shampoo to absorb excess oil and add volume to your ponytail. Spray it at the roots and gently massage it into your scalp, then brush through your hair for a refreshed look.
Tip 6: Avoid Overstyling: Excessive heat, frequent styling, and tight hairstyles can weaken your hair. Allow your hair to rest and recover by avoiding excessive heat styling tools and alternating between different hairstyles to minimize stress on your strands.
Tip 7: Protect Your Hair Overnight: Before bed, loosely tie your hair with a silk or satin scarf or use a satin pillowcase to prevent friction and preserve your ponytail's shape and smoothness. This helps to maintain the integrity of your hairstyle overnight.
Tip 8: Regular Trims: Keep your ends healthy and prevent split ends by getting regular trims. Schedule haircuts every few months to remove any damaged or split ends and maintain the overall health and appearance of your hair.
Tip 9: Hydrate and Nourish: Maintain the moisture and strength of your hair by incorporating regular deep conditioning treatments and moisturizing hair masks into your routine. This helps to prevent dryness and breakage, keeping your ponytail looking healthy and vibrant.
Tip 10: Embrace Protective Styles: Alternate ponytail hairstyles with other protective styles, such as braids, twists, or updos. This gives your hair a break from constant tension and manipulation while still keeping it stylish and protected.
By following these tips and tricks, you can keep your ponytail salon fresh, healthy, and vibrant. Remember to listen to your hair's needs, be gentle in your styling techniques, and give your hair the care and attention it deserves to maintain its beauty and vitality.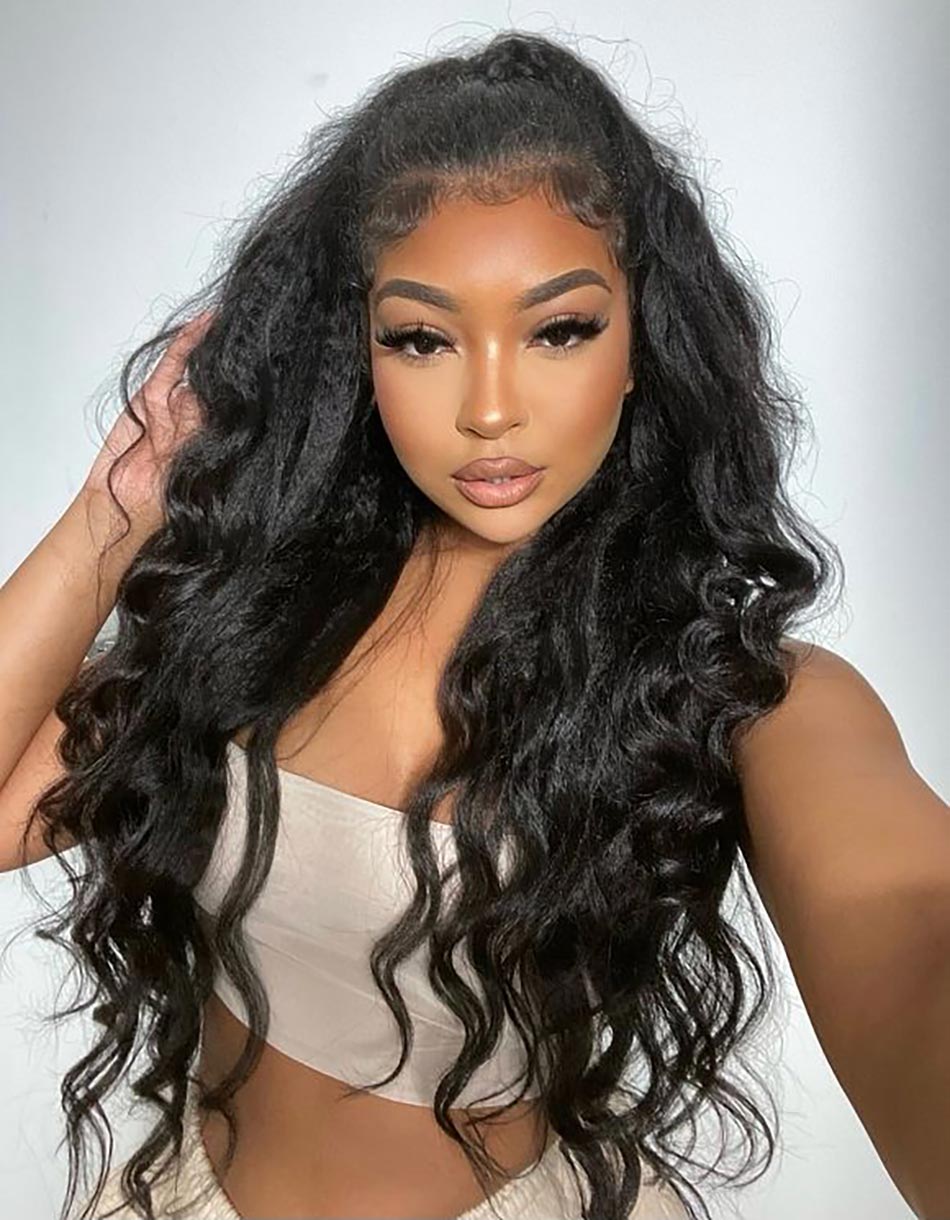 Conclusion:
Ponytail hairstyles for black hair are versatile and beautiful. They offer countless options, from sleek and sophisticated to playful and voluminous. With ponytails, you can express your individuality and enhance the inherent beauty of your black hair.
Experiment with different styles and make them your own. Don't be afraid to try new techniques, incorporate braids or twists, and add accessories to create unique looks that reflect your personality and style.
Consider investing in human hair extensions and wigs for added volume and length. These extensions provide versatility and endless styling possibilities, allowing you to elevate your ponytail game. Discover various human hair wigs and human hair extensions at elfinhair.com. All hairs and wigs offered by Elfin Hair are made of 100% human Remy hair, slick, bouncy, textured, and durable.
In summary, embrace the versatility of ponytail hairstyles for black hair. Have fun exploring different styles, make them your own, and let your ponytail hairstyles be a reflection of your confidence and individuality.
Related Posts:
Rocking Drawstring Ponytails: Hairstyles, Cares, and FAQs
How To Put a Wig Or Hair Extensions Into a Ponytail?
All you need to know about clip-in ponytails
Top 10 High Ponytail Hairstyles For Black Women