How to make a V-part wig?
Why do you need a V part wig?
The V part wig allows you to wear on your natural scalp with no leave out, it's rage recently among black women. You can directly buy cheap v part wigs at Elfin Hair. Some may be wondering if they can make a v part wig at home by themself, the answer is definitely "yes". In this post, we are gonna share with you tutorials to make a v part wig step by step.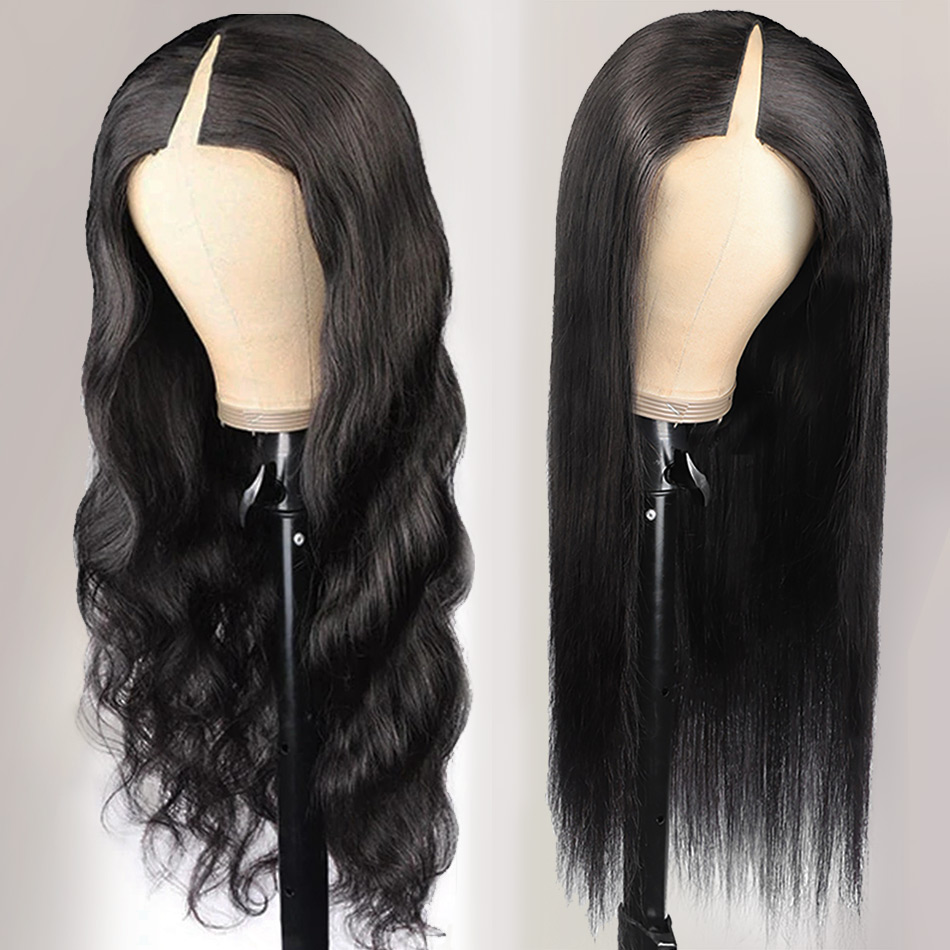 Here are some necessaries you need to prepare in advance:
A soft tape;
A wig cap;
White chalk;
A mannequin head
Some t-pins
A pair of scissors
Needle and thread
Human hair bundles (2-3 bundles)
Wig combs and adjustable straps
How to make a V-part wig step by step?
Step 1: Measure your head size and decide how much hair you plan to leave out
Use the tape to measure your head circumference and pick a wig cap according to your head sizes. Consider how much hair you prepare to leave out in advance.
Step 2: Pin the wig cap and draw the v part
Use some t-pins to fix the wig cap on the mannequin head. Draw the v shape on the wig cap with the white chalk according to your need.
Step 3: Sew in bundles
Start the first row along the nape of the wig, anchor a hair weft into the wig cap with a double knot. Continue to sew until you reach the end of this track, fold the weft over above 0.5-1cm the track and start to sew a new row. Go ahead and continue to sew, remember to make each tracks an average distance so that the v part wig looks more natural. Sew the last track along the drawn v part and end up with a double knot to make your wig more firm and durable.
Step 4: Cut off the v part and sew clips and straps
Use sharp scissors to cut off the v part, avoid cutting the hair weft.
Step 5: Style your v part wig
V part wig of 100% human hair allows you to dye, perm, bleach, highlight, ombre, curl or straighten into any hairstyles as you desire. You can wear a v part wig with leave out or no leave out, or you can choose to upgrade it with a turban. Clip and explore the latest gorgeous hairstyles for v part wig
Affordable V part wigs & hair bundles online
Elfin Hair provides the largest collection of v part wigs and human hair weaves online. You can choose from different hairstyles, colors, patterns, densities, and lengths. We have covered all hot trend colors and styles, so you'll always be chic with Elfin Hair. Explore the best human hair bundles and v part wigs that are made with 100% human hair at Elfin Hair online store.
Related Posts:
V part wig vs. T part wig, how to choose?
V part wig vs. U part wig, how to choose?
Gorgeous hairstyles for v part wigs 2022
Everything you need to know about v part wig