10 Easy And Chic Hairstyles For Black Girls | Elfin Hair
10 Easy and chic hairstyles for black girls
No more are the days when you had to wait a long time for your natural hair to grow. Wigs, weaves, and hair extensions are the easiest and fastest way to achieve various long and thick hairstyles without causing damage. Here is a selection of 10 easy-to-achieve hairstyles for black women:
Sleek ponytail with baby hair: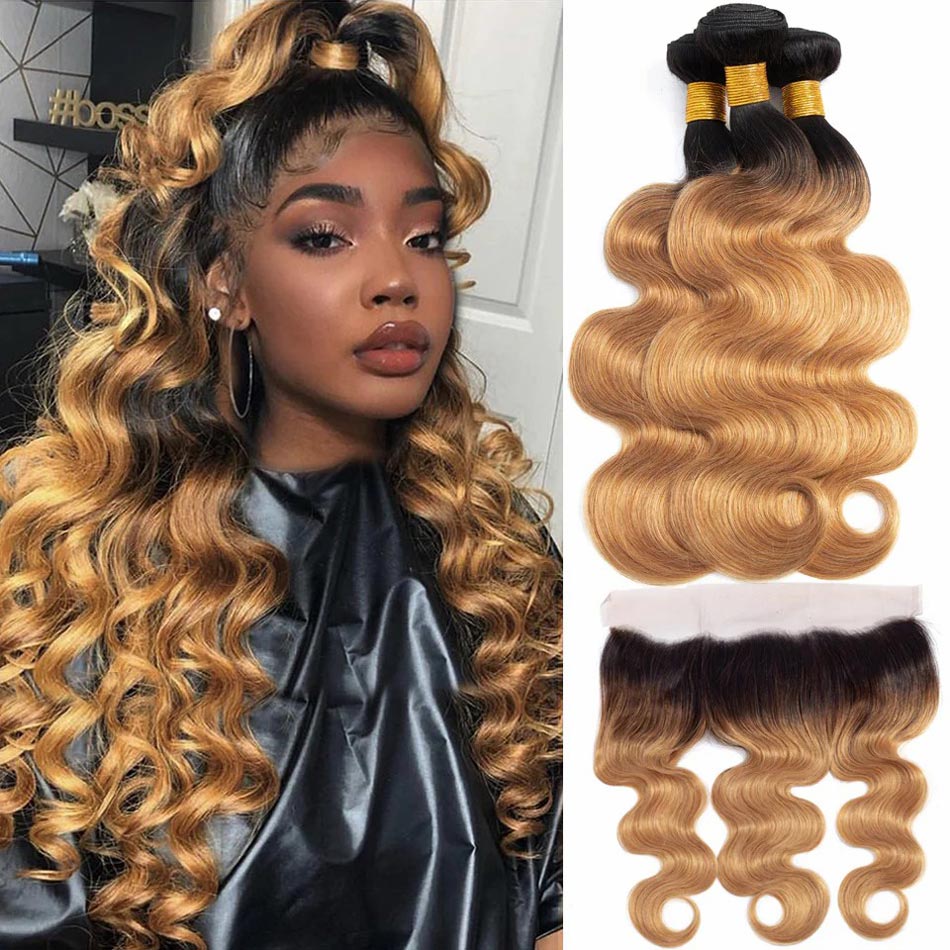 This is perhaps the most classic and chic style that can perfectly handle all occasions. What's more wonderful than turning your fizzy hair into a sleek look?
Here are some tips for creating a slick ponytail. Comb or blow dry your hair on the lowest heat setting to make it as flat as possible. Apply some light gel to make the hair slick back. To add length and volume to your ponytail, a wrap-around ponytail extension is right for you.
Space buns: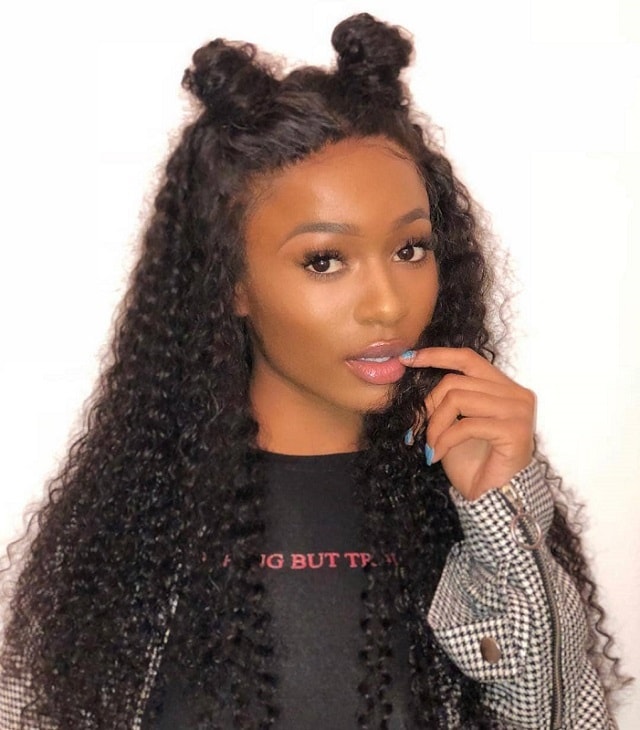 This fun style is available for medium to long hair. Space buns always work to add a youthful and playful touch to your look. A style like this can also be paired perfectly with braids, a half-up, a half-down, or a full updo, among others.
Here are some easy steps to achieve this lovely style.
Step 1: Brush your hair to minimize tangles and prevent breakage. Make a middle part with a rattail comb.
Step 2: Create two pigtails and secure them with elastic bands.
Step 3: Wrap around the base of each pigtail and create two mini buns. Finally, spread a light gel to slick your hair back and set it in place.
Burgundy soft wavy:

Burgundy hair color looks most attractive on people with brown and black skin tones. It's a strong contender for winter's color trend. The layered cut gives the hair movement. Burgundy soft wavy hair gives a healthy brightness and a vivacious touch that makes you look younger. This burgundy wavy hair is red enough and with volume and bounce, it looks positively magical. Burgundy soft wavy hair is so charming but if you're trying to make it to those last-minute dinner plans on time, chances are you don't have the extra time to put a curling iron to use. ElfinHair burgundy hair comes in various lengths and textures, so you can rock this chic style within a few minutes and with no damage to your natural hair.
Soft blonde waves:

Platinum blonde suits both warm and cool skin tones. The loose waves create a stunning contrast to the bold blonde. With the same density, this soft bouncy wave looks more voluminous than straight textures. If you already have a head of loose wave blonde hair, you don't need to restyle it. Just brush your hair back and let it fall freely, and you'll fall in love with the bold and voluminous look.
Deep wave headband wig:
No one can say no to this voluminous throw-on-and-go wig, especially beginners. No glue, no tape, and no stylist needed. When you are in a rush, you will find the headband wig is your best friend! The natural black textured hair makes the waves look more glossy and bouncy.
Ombre bob:

The dark roots and natural mids help balance out the bright ends of this colorful look. The dark-to-bright burgundy color melt looks especially stunning in a short crop. If you're already tired of your coils, you will find this sleek straight bob a fun fit. It suits all face shades.
Coiled Afro:

These voluminous, bouncy natural black coils give you an energetic feel. The tight Afro coils look amazingly stunning! You don't need to spend a lot of time styling your hair. You just need to smooth your tresses with a little hair oil and let them fall freely.
Peek-a-boo:
This hairstyle hides a bright color in the bottom layer of hair. The stunning hair shade only shows off when the upper layer is lifted, making this style pop. Although the peekaboo style is insanely low maintenance, it's so cool and eye-catching.
Here are some steps to achieve peek-a-boo style with a quick weave.

Step 1: Shampoo and condition your natural hair as you normally would. Ensuring the base is clean and dry is the secret to prolonging the duration.
Step 2: Put on a wig cap. Spray Got2B glue to protect your hair. Cover one more wig cap and spray Got2B. This is to create an extra barrier to better protect your hair from getting glued.
Step 3: Start at the back of the nape. Apply glue to the hair weft, and glue the weave to attach the wig cap row by row. Add a colorful hair weave to the middle layer, and cover it with regular hair weaves on top.
Zig-zag highlights:

At the same density, kinky straight hair looks fuller and thicker than sleek straight hair. Blonde highlights throughout your hair for an extra dose of color.
Loose ponytail: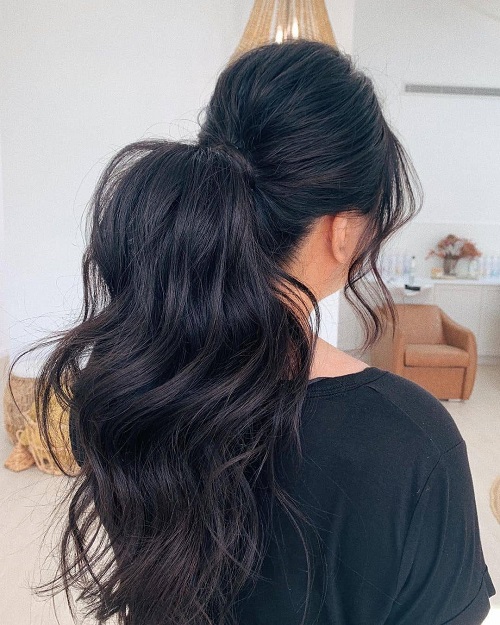 This loose lived-in style always works to add the final touch to your casual look. It seems effortless, but it's so beautiful. This style provides the illusion that you woke up like this. It works well with a variety of hair textures and lengths. If your natural hair is short and thin, give a wrap-around ponytail a try, and you will never be disappointed by it.
Here are some easy steps to achieve a loose ponytail:
Step 1: Lightly comb your hair with your fingers. Use a curling iron to wave your hair and make it look fluffy.
Step 2: Gently pull all your hair back into a loose ponytail. Secure the ponytail with a hair tie and then use your finger to draw out some hair to add a messy touch.
Step 3: Take a small section of hair from the ponytail and wrap it around the base of the ponytail.

Explore cheap human hair extensions of high quality at Elfin Hair. Elfin Hair's hair extensions are made of 100% human hair, soft, silky, and textured. For more chic styles for black women, feel free to reach out to our consultants online.
Related Posts:
How to crochet braids with weave?
How To Create Bantu Knots With Weaves?
Comprehensive guide to dyeing hair extensions