How To Style Headband Wigs?
Human hair headband wig is popular among South Americans. Its many benefits, such as easy-to-install and versatile-in-styling, bring a lot of conveniences to our daily life. As we all know, human hair wigs can be dyed, permed, bleached to transform the colors and patterns. If you wonder how to straighten your curly headband wigs, or how to curl your straight headband wig, click and go over our previous post about how to straighten or curl a headband wig?. But excess heat treatment and chemical processing can also bring damage to the hair texture. If you just get aesthetic fatigue about your immutable wigs, and you just wonder how to style your wig within several minutes to level up your look with no damage. Just go ahead and keep reading, we are going to share with you different ways to style headband wigs in this post.
Different ways to style a headband wig:
Try different headbands and scarfs:
One of the obvious features of the headband wig is its diverse and stylish headbands. There are so many types of headbands and scarfs for your choice, you can choose from the paisley pattern, leopard print, plaid, solid color, or headband with bling decorations.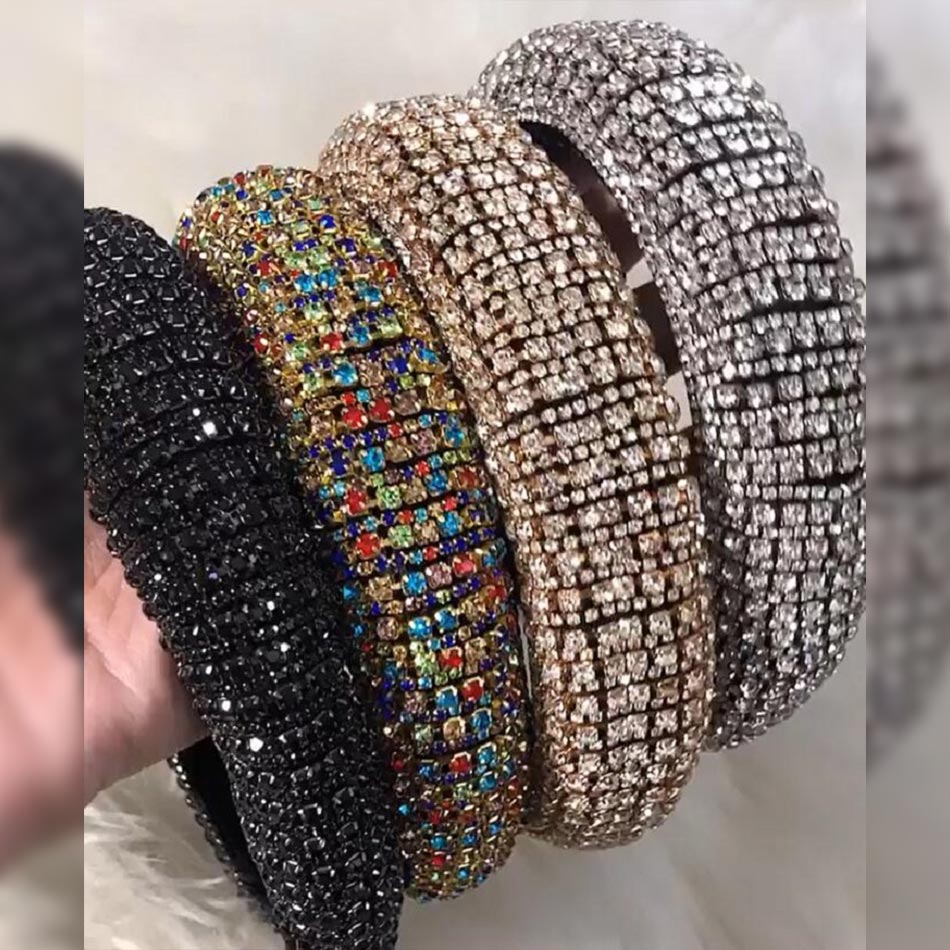 Welcome to explore headband wigs with 10 pcs headband gifts at Elfin Hair. Get benefits from the wig clearance at Elfin Hair! Buy headband wigs get free headbands! Buy one get one free wig! Elfin Hair offers all types of cheap headband wigs with extraordinary quality, free & fast shipping!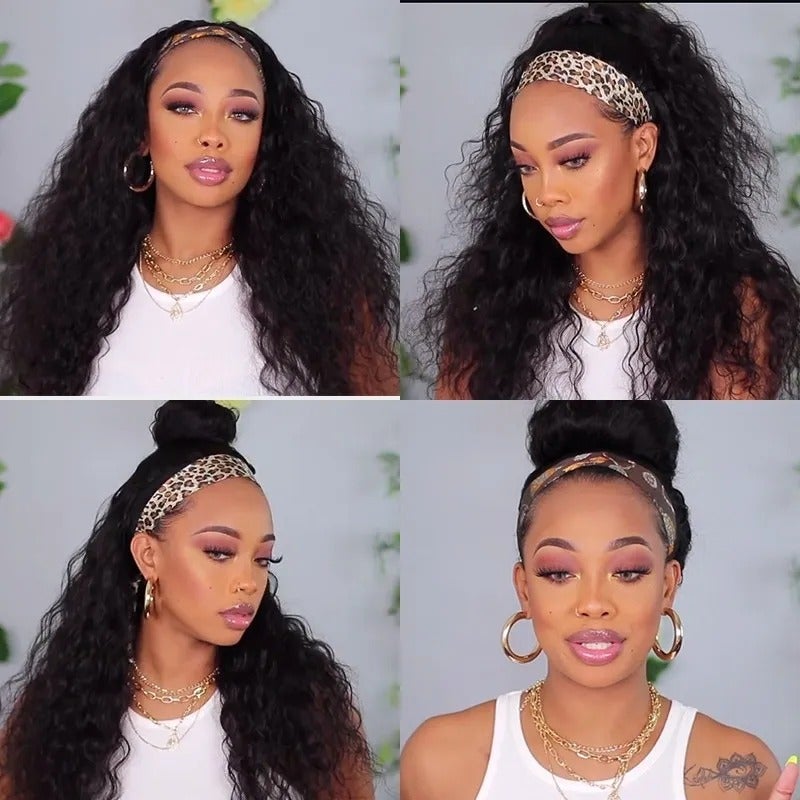 Make a ponytail:
It's quite easy to put a headband wig into a ponytail. Comb the hair back and lift the hair to the height you like, and then tie the hair with a hair tie. A headband wig can be styled as you like into a low ponytail, a middle-height ponytail, or a high ponytail. If you just get tired of these basic ponytail styles, you can also try the advanced versions. For example, try a half-up half-down ponytail, make a side-part ponytail, make a double ponytail, or add an accent braid to the ponytail, etc.
Make a bun or double buns:
If you just get tired of the ponytails, why not try to put your wig into a bun. Pull the hair up high and twist it into a knot, and then tie the knot with a hair tie. After all, pin the knot with some clips and spray some hairspray on your head. Or you can try to make double buns updo your head, you just need to divide your hair into two sections and pull each section up high and make each side into a top knot. Or you can try the braided bun, it's also quite easy to finish. You just need to pull all the hair back and tie the hair into a ponytail, and then braid the ponytail. After all, wrap the braided ponytail into a bun and secure the bun with some clips and hairspray.
Braid your headband wig:
There are so many types of braid hairstyles for headband wigs. you can almost braid your long headband wig into all braid styles. Such as French braid, fishtail braid, Dutch braid, etc.
Best African American Headband Wigs
Elfin Hair provides high-quality human hair headband wigs that can flatter African American women well. There are multiple African American headband wigs for your choice at Elfin Hair. Discover cost-effective headband wigs human hair at our headband wig collection. From buy one get one free headband wig to headband wigs with free headbands, from never-be-run-out bob headband wigs to can't-be-unnoticed blonde headband wigs, Elfin Hair has got you covered. All Elfin Hair headband wigs are made with 100% human Remy hair, with intact cuticles flowing in one direction, soft, smooth, with natural shine and appearance. All Elfin Hair headband wigs are versatile in styling, can be dyed, bleached, permed as you like.
Related Read:
How to straighten or curl a headband wig?
How To Turn An Old Wig Into A Headband Wig?
How To Choose The Best Headband Wig?