How To Do A Side Part Closure Sew In
What is the lace closure?
A lace closure is a combination of a piece of lace (the sizes of the lace piece commonly come in 4*4, 5*5, 6*6 inches) with sew-in hair bundles. A lace closure is used to close off the top area where hair bundles get sew-in or bonded down. The lace closure can be sewn, taped, or glued down. The lace closure is popular in African American market thanks to its benefits that help to make the whole hair looks natural and unified.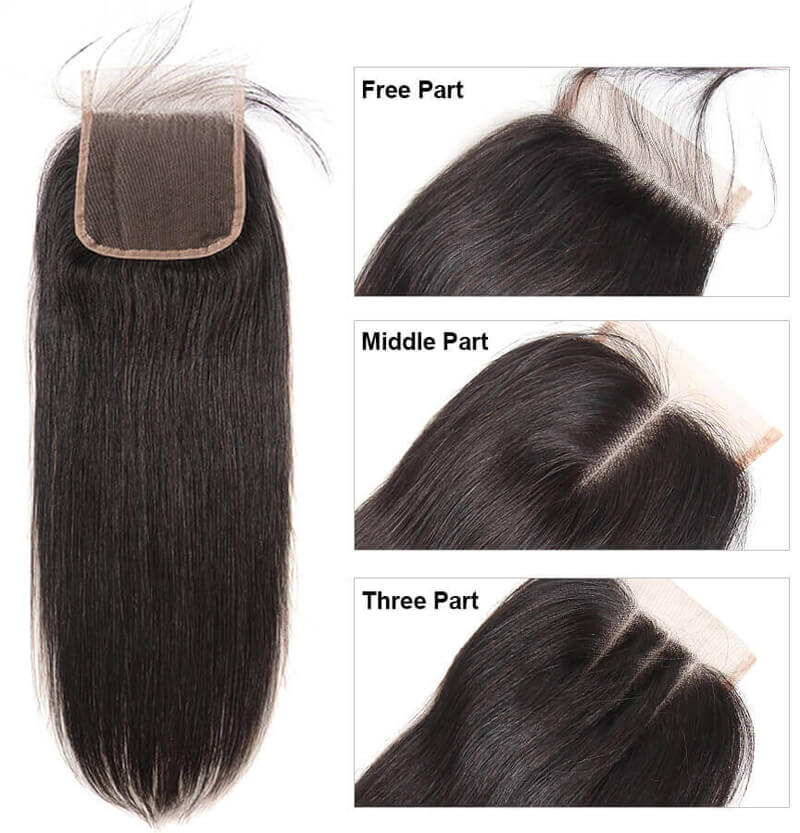 What is the side part closure?
Lace closures commonly come in three types: middle part closure, side part closure, and free part closure. Middle part closure and side part closure is pre-parted closure, you can only wear the closure parted in the specified area, while the free part closure allows you to part anywhere.
Side part closure is that a kind of pre-parted closure with a side parting. The side part closure can divide the hair into 2 unequal parts, and the proportion commonly comes in: 3:7 and 4:6.
Middle part vs side part closure
Middle part closure vs side part closure, which to choose? Actually, it depends on your face shape.
Women wearing a middle part closure look more symmetrical in face shape than a side part closure. A middle part closure can elongate the face shape. If your face looks tend to be short, we suggest you pick a middle part closure. A side part can weaken the edges and corners of the face, and make the face shape looks tend to be softer. If you have a square face shape, a side part closure must be a good choice for you. If you still tangling between side part closure or middle part closure, why not pick a free part closure. With a free part closure, you can part anywhere you like.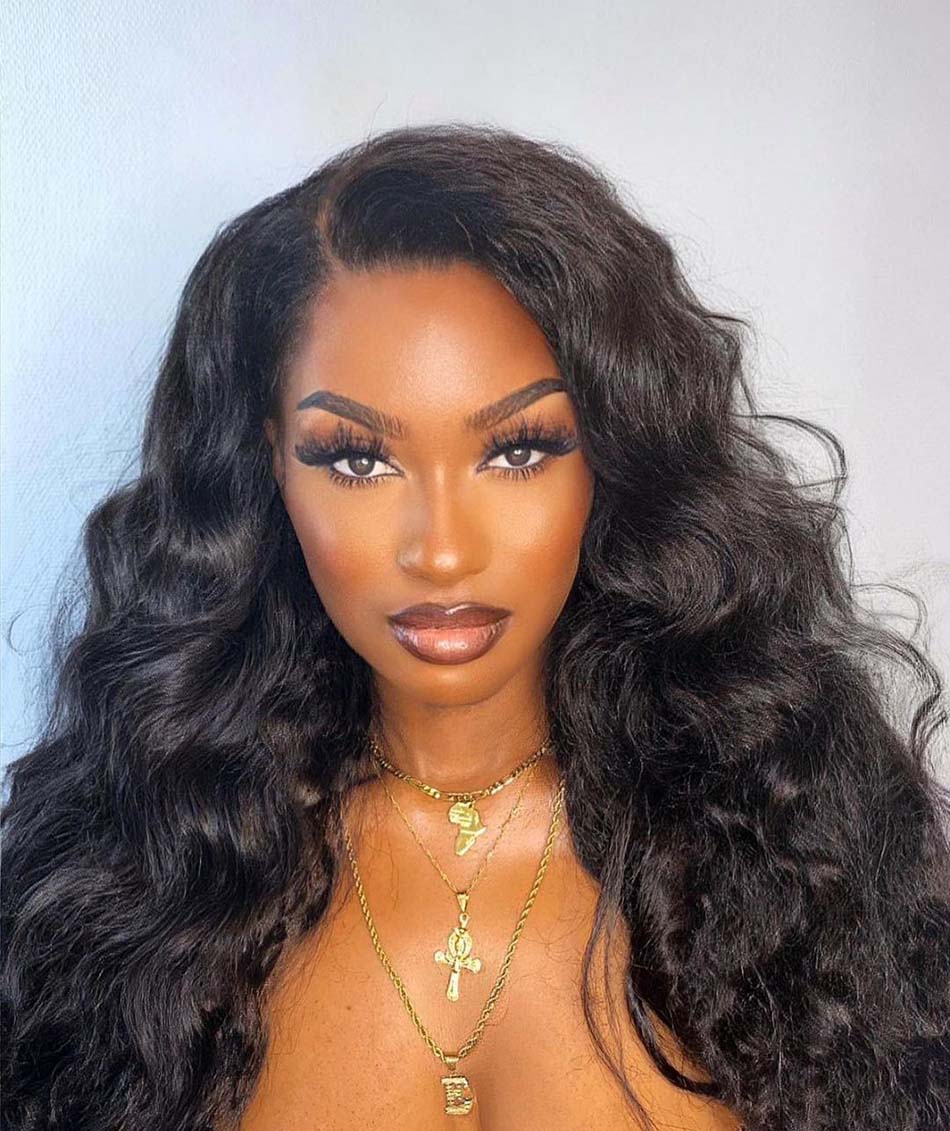 How to do a side part closure sew-in?
Following we are going to share with you 6 steps to make a side part closure sew-in.
Step 1: prepare a wig cap that fits your head perfectly, mousse and iron comb for shaping, wig glue to glue the wig cap, needle and thread for sew-in.
Step 2: Braid your natural hair into small cornrows.
Step 3: Put on the wig cap and make sure that all your braids are completely covered by the cap, if not, stretch and adjust your wig cap.
Step 3: Apply an adhesive to your edges
Step 4: Sewing the lace closure to your cap, since we are going to make a side part, in this step, place the closure on the side of your head instead of on the middle.
Step 5: Sewing the human hair bundles from the back to the head, circle by circle, until the wig look full.
Step 6: Create a side part, plucking on the line and make a natural look, and then do a hairstyle as you like.
Video tutorials:
Or you can browse the below video to get more details about how side part closure sew in with no leave out.
Get the same human hair bundles with closure at Elfin Hair, fast delivery within 2-3 days!
How long can lace closure sew in last?
Commonly, lace closure sew-in installation takes about 2-3 hours, but it can last at least 6 months.
How to take care of lace closure sew in?
1. Wash the human hair bundles with closure as you received them.
2. After the sew-in finish, take a deep-care for your lace closure sew in every 2 weeks.
3. Washing your lace closure sew in once a week, after the washing finish, use a soft towel to dry your hair and keep it air dry instead of using a hairdryer.
4. Take off the lace closure sew in before going to bed and store it on a model head. This can help to avoid hair loss.
Welcome to explore Elfin Hair bundles with closure and bundles with frontal, all made with 100% human hair, which is soft and healthy, with no shedding, no tangling.
Related articles:
What is the difference between frontal and closure?
How: Bleached knots on frontals, closures, and lace wigs
How to Apply Your Lace Front Wig for a Natural Look?
How to Apply a Lace Front Human Hair Wigs?
How to Sew in Virgin Peruvian Hair Bundles by Yourself?