Are sew-ins bad for your hair?
Although, wigs are now necessary for more and more beauty lovers. Sew-ins are still a popular choice for full and volume women's hair. One of the most common questions that we have been asked frequently is that" Are sew-in extensions bad for natural hair?".
The simple but direct answer to this question is "No". On the contrary, Sew-in weaves under proper installation and care can protect your natural hair and scalp. To explore this problem deeply, we are gonna start from the basics-what exactly sew-in weaves are? And then we will explore how sew-ins bring benefits to you and tips to take good care of sew-ins.
Just keep reading!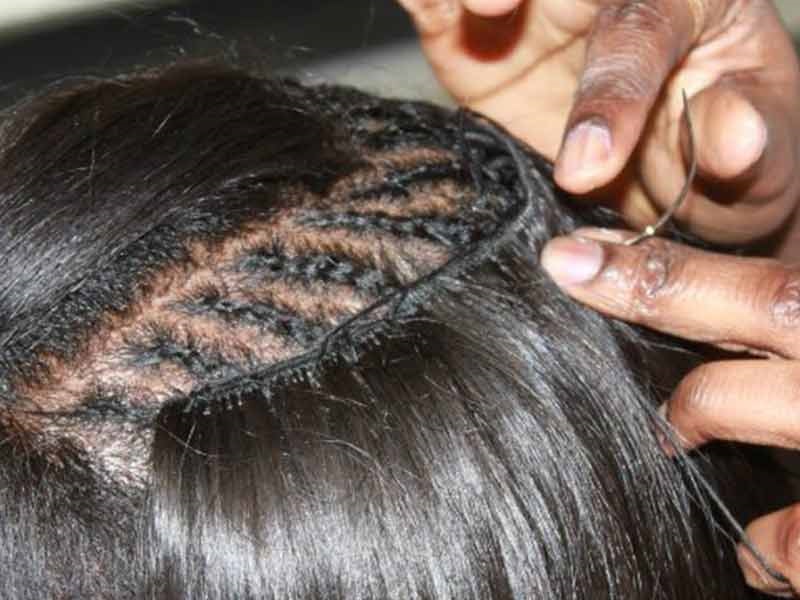 What are sew-in weaves?
Sew-in weaves are the process to sew down hair extensions to one's braided natural hair directly with thread and needle.
It's an ideal option for those who wanna reach full and volume hair looks meanwhile allowing their natural hair and scalp to have a break.
Do sew-ins damage your natural hair?
No matter whether you choose to wear a wig directly or rock the sew-ins, if they are not under correct installation and care, they can both ruin your natural hair. So it is a myth that sew-ins are bad for your hair.
Sew-ins will not damage your natural hair, but improper installation and care can damage your natural hair!
How do sew-ins make your hair grow?
Breathable and airy: Since sew-ins are directly sewed in hair weave or hair extensions to your braided natural hair, your natural hair and scalp are allowed to breathe freely, which can help to promote hair growth.
Protect your natural hair: Sew-ins are available to protect your natural hair from everyday harmful styling and heat treatments.
Daily cleaning easily: Sew-ins allow you to make scalp cleaning more easily. A clean and healthy scalp can promote hair growth.

Sew-in vs. wig, how to choose?
If you are searching for a more firmly secured hairstyle, sew-ins should be a better choice. With sew-ins on, you don't need to worry about falling off.
If you don't want to spend too much time styling your hair every day, sew-ins should be a more time-saving option. With sew-ins on, you don't need to reinstall every morning or take out every night when you want to sleep.
If you have extremely thin hair, wearing a wig is a better choice. Cause sew-in weaves need to be sewn into your natural hair and do bring some strain to your natural hair.
Making a decision between sewing in weaves and wearing a wig, depends more on your preference and your lifestyle. You can try both of them to find out your perfect-fit one. Or you can choose to rock both of them! Sew-ins tend to be a long-term choice for long-term trips or vacations, and wigs tend to be a more daily choice, which can perfectly handle all occasions, such as dating, party, or every common day.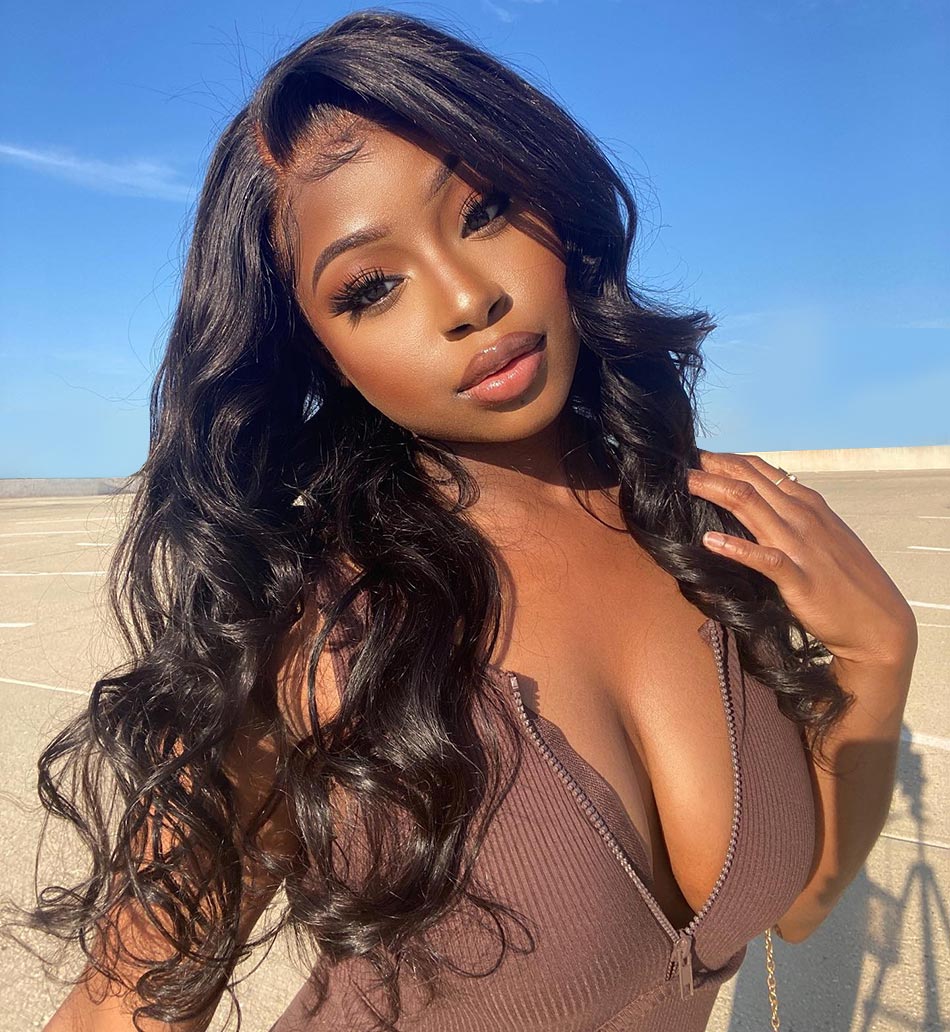 Tips to promote hair growth after sew-in weave
Tip 1: Wash your natural hair thoroughly before sewing in.
Tip 2: Don't braid your natural hair too tight when sewing in weave or sewing in extensions.
Tip 3: We suggest you shampoo your sew-ins at least twice a month, and come to the salon for tightening every 3-4 weeks.
Tip 4: Blow it dry thoroughly at the lowest heat setting after your scalp get wet (cleaning, swimming, sweating, etc.).
Tip 5: Don't forget to take off your sew-ins in time. We suggest you'd better leave your sew-ins last on your head no longer than 6-8 weeks.
Tip 6: Cleaning your scalp thoroughly and making a deep condition for your natural hair after taking out your sew-ins.
Best human hair for sew-in weaves
No matter whether you want to buy the best human hair for sew-ins or wigs, you have come to the right place. Elfin hair has its own hair facility in China, therefore, Elfin hair can directly offer the cheap but best virgin hair bundles to global customers. All the hair is soft, thick, silky, and long-lasting 100% virgin hair. They can be curled or dyed as you desire. Welcome to explore Brazilian virgin hair, Peruvian virgin hair, and Malaysian virgin hair in all densities, colors, lengths, etc. All these hair are quality-guarantee and return & exchange policy assured.
Related Reading:
How to Test the Quality of Unprocessed Virgin Hair Weave?
How to Know Virgin Hair Weave is in High Quality?
How To Do A Side Part Closure Sew-In?
How to make side part quick weaves?