How To Install And Care For A U Part Wig?
As its name implies, the U part wig is no glue wig that comes with a piece u-shaped cut in the front. This construction allows you to leave out your natural hair to breathe freely. Besides, the human hair u-part wig comes with multiple benefits: Natural looking, Competitive price, Versatility, and easy-to-install. If you wanna know more characteristics of U part wig, you can go through our previous post: Should You Get a U-part Wig or A Sew-in Wig?. In this post, we are going to share with you how to properly install and care for a U part wig.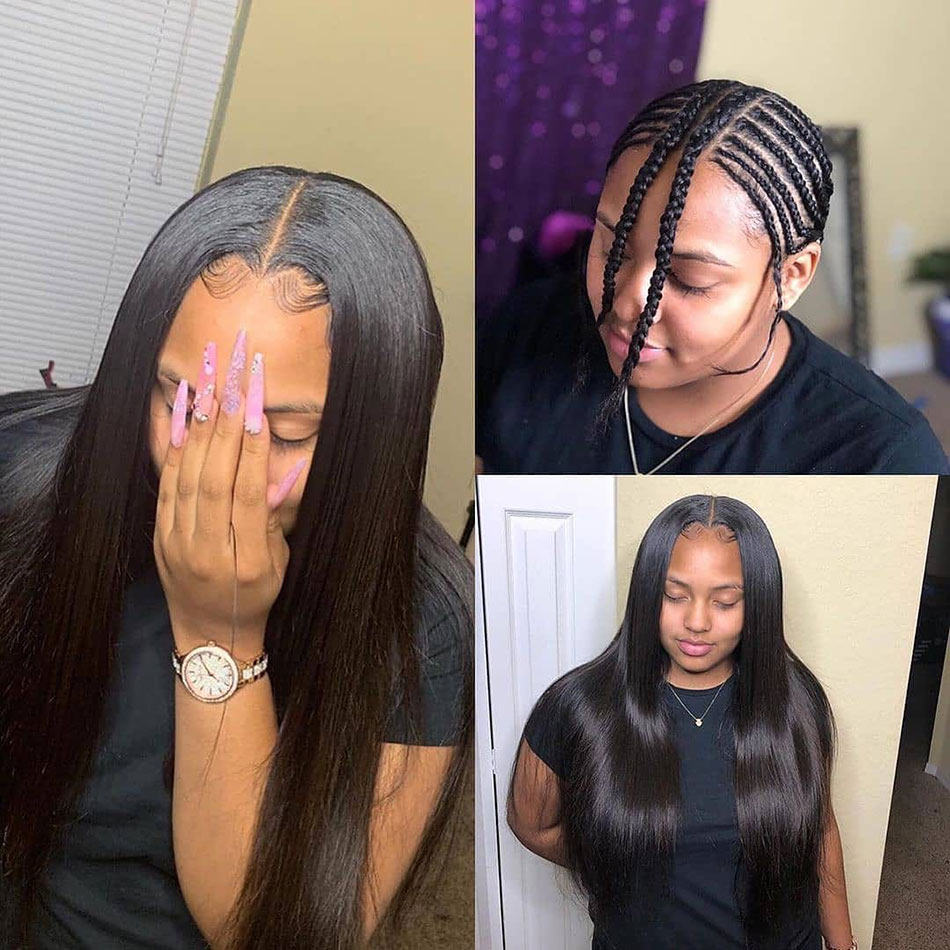 How To Install A U Part Wig?
It is pretty easy to put on a U-part wig, cause it's no glue, no sew-in.
Step 1: Determine the parting area: The u-part wig allows you to pull out some hair to leave out through the u-shaped cut. So before wearing the wig on, you need to find out the position of the u-shaped opening( Where are you gonna leave out: middle part or side part?).
Step 2: Leave out some natural hair: After you have decided on the parting area, pull out a pinch of natural hair corresponding to the u-shape opening, and tie this pinch of hair with a hair rope.
Step 3: Make cornrows: Leave some baby hair and braid your natural hair into cornrows so that you can wear a wig flatly.
Step 4: Put on the wig: Put the wig on, make the u-shaped opening cover the pinch of natural hair to leave out. And then clip the u-part wig into your natural hair.
Step 5: Tidy your leave out: Part your leave out hair and comb the hair to make the u-part wig blend well with your natural hair.
Step 6: Style the u-part wig: Lay down the baby hair and style the wig as you like. Human hair u-part wigs allow you to perm, dye, and bleach.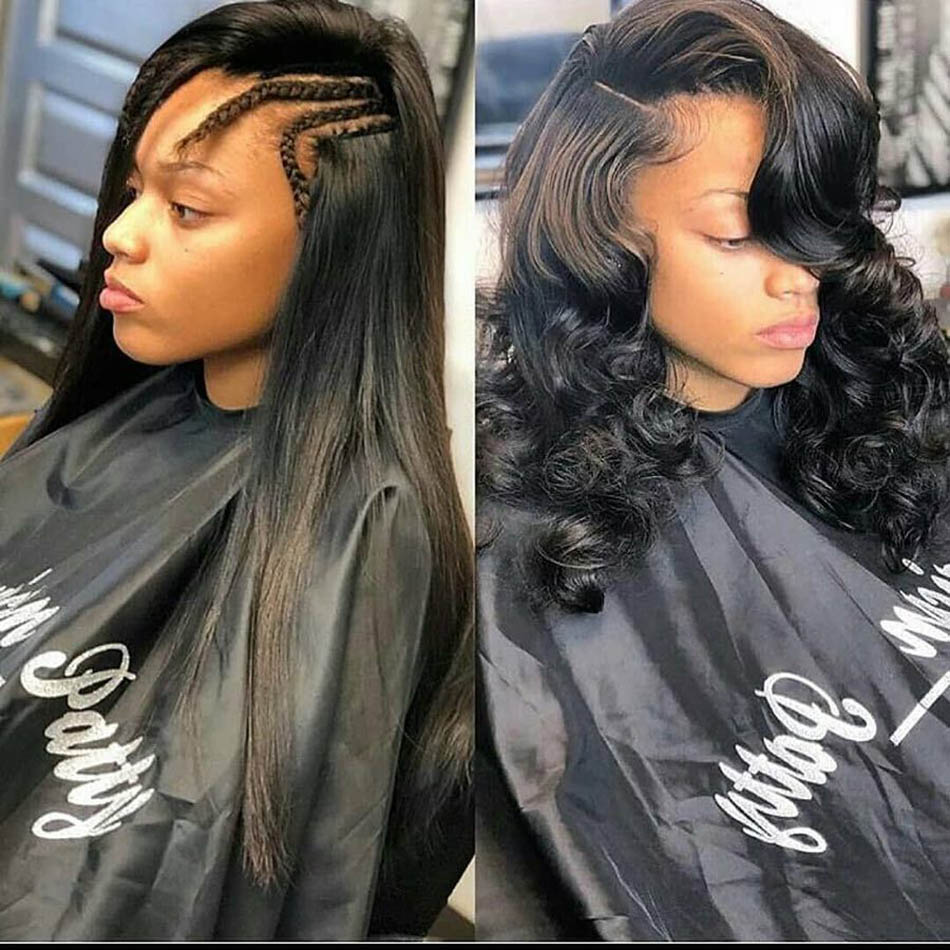 How To Care For U Part Wigs?
A high-quality human hair u-part wig can be last at least one year with proper care.
Tip 1: Comb with a wide-tooth brush: In order to maintain its pattern, it's necessary to detangle the u-part wig with a wide-tooth comb regularly, especially before shampoo.
Tip 2: Shampoo and condition the human hair u-part wig regularly. If you wear the wig daily, we suggest you'd better shampoo your wig once a week with a mild shampoo. Besides, make a deep condition at least once a month is also recommended. Condition regular can nourish the hair with moisture and make it looks shiny.
Tip 3: Air dry or blow it on ice after washing: Excessive heat treatment can bring damage to the human hair u part wig. It will be better to let your wig air dry, but if you are in a hurry, you'd better blow the wig at a low temperature.
Tip 4: Avoid Excess heat treatment: Although a 100% human hair u part wig allows you to restyle it with heat styling tools, you'd better avoid too much heat treatment to protect the texture.
Cheap U Part Wigs Of High Quality At Elfin Hair
Elfin Hair U part wigs come in various hairstyles including curly U part wigs, kinky straight U part wigs, U part bob wigs, kinky curly U part wigs, blonde U part wigs, ombre U part wig, etc. All our U-part wigs are made with 100% virgin hair, soft and silky in touches, with a natural luster and appearance. Discovery affordable human hair U part wig at Elfin Hair.

Related posts:
Should You Get a U-part Wig or A Sew-in Wig?
What is the 13x1 wig and how to install it?
T Part Wig (13x6x1 Wig): Its Description and Contrasts from Other Wigs
Everything you need to know about v part wig
Gorgeous hairstyles for v part wigs 2022