Pros And Cons Of Quick Weave
As its name implies, the quick weave is a time-saving weaving technique that use to add length and volume to natural hair. It's one of the most popular weaving solutions. Here in this post, we are going to share with you the pros and cons of a quick weave.
What is a quick weave?
A quick weave is a hair extension technique in which synthetic or human hair wefts are glued onto a cap that covers the head to give the appearance of a full head of hair. The hair extensions are added without the use of glue or bonding and can be styled in various ways. Quick weaves are a popular choice for people who want to change their hairstyle quickly, without damaging their natural hair. They can last up to 4 weeks and can be removed easily.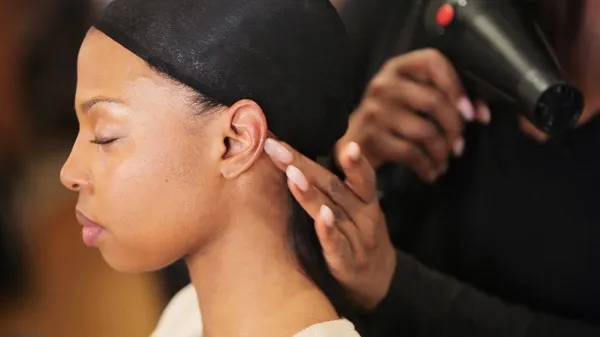 Benefits of getting a quick weave
Time-saving: Quick weaves can be installed quickly compared to other hair extension methods, which can save time and allow for less downtime. That's also why it's called a "quick" weave. A quick weave can be completed within 1.5 hours, while a sew-in typically takes 3-4 hours. It's an ideal option for those who looking for a quick alternative to the traditional sew-in technique.
Versatility: Quick weaves can be styled in many different ways, including braids, twists, and updos. This allows for a variety of hairstyles that can be changed frequently. Quick weaves allow you to switch from short to long, straight to curly, and more.
Low maintenance: Quick weaves are low maintenance and do not require daily styling, making them a convenient option for those busy girls and lazy girls.
Natural-looking: Quick weave is designed to look like natural hair and blend in with your own hair seamlessly, giving you a natural and attractive appearance.
Durability: A Quick weave can last for several weeks, making it a cost-effective option for those who want to extend their hair length.
Affordable: Compared to other hair extension methods, quick weaves are relatively cheaper and can be a cost-effective option for those looking to change their hairstyle without breaking the bank. It's a more accessible way for many women.
Protection of natural hair: With proper installation and maintenance, quick weaves will never damage your natural hair and scalp. Further, it can help protect natural hair from damage and breakage caused by daily styling, heat, and chemical treatments.
Confidence boost: Quick weaves can easily add length and volume to one's hair look, which helps women boost their charm and make them feel more confident.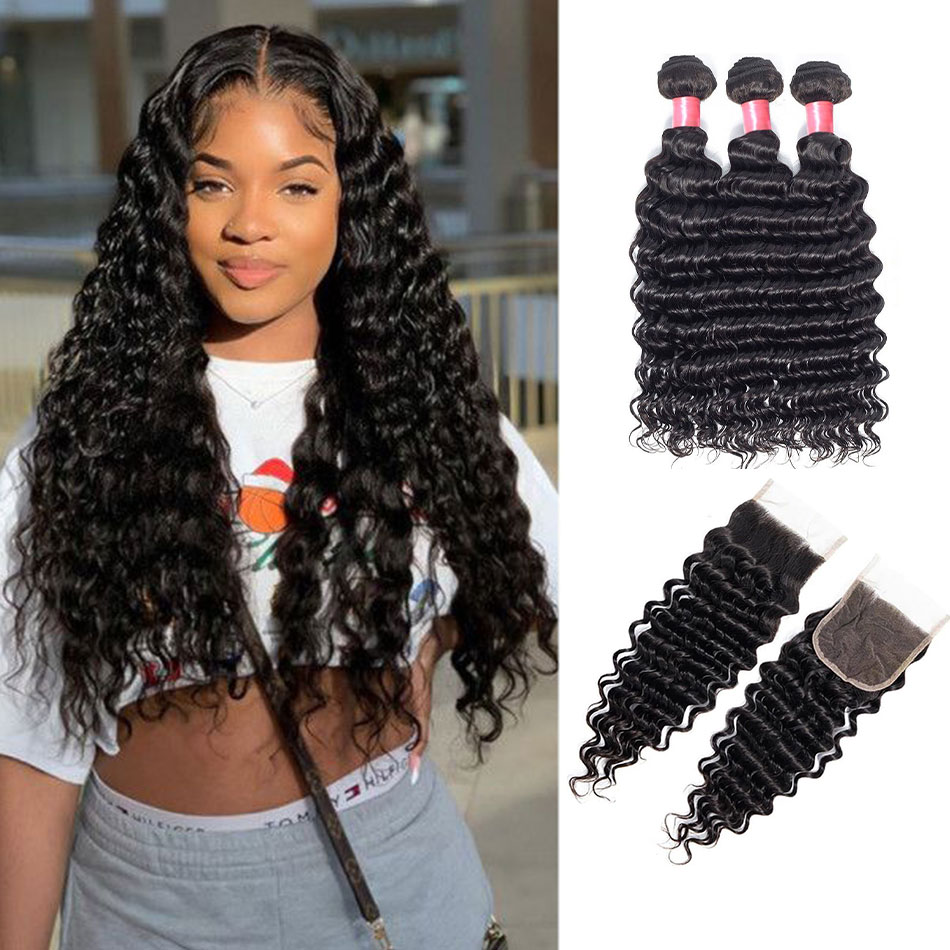 Disadvantages of getting a quick weave
Damage to Natural Hair: Quick weaves involve braiding the natural hair into braids and then gluing extensions to a cap or mesh that covers the natural braids. With improper installation and poor-quality glue, it can result in damage to the natural hair, such as hair breakage, hair loss, and split ends.
Poor Quality: If the quality of the extensions used in quick weaves is poor, it will result in tangling, matting, and shedding. Thus, make sure the hair extensions you buy are made of 100% virgin hair or Remy hair. These types of hair extensions are more durable, realistic, and textured than non-Remy hair and synthetic hair.
Unnatural Look: Quick weaves can sometimes look unnatural due to poor weaving techniques and poor-quality hair extensions. Thus, make sure the hair extensions you buy are made of high-quality human hair, and let the installation and removal be done by a professional.
Risk of Allergic Reactions: Some people may have allergic reactions to the adhesives used to attach the extensions. This can result in itching, redness, and skin irritation. To avoid this situation, spray some Got2B on your braided natural hair before wearing a wig cap. And you can put on two wig caps to avoid your hair underneath getting lumped. Additionally, give your wig cap one more spray of Got2B before the gluing process to add an extra protectant.
Time-Consuming Removal: Removing a quick weave can be a time-consuming and painful process with the improper operation. To safely remove a quick weave, leave the glue remover to sit for a while (sometime more than half an hour ), so that the remover can thoroughly work to loosen the glue and minimize damage to your natural hair and scalp.
Overall, a quick weave can offer many benefits for those looking while it can also damage your hair with improper installation and maintenance. But It's still a convenient and low-maintenance hair extension solution and an ideal option for those who desire a alter to traditional weaving techniques.
Elfin Hair provides high-quality human hair weaves and human hair extensions. All our wigs and hair extensions are made of 100% virgin hair or Remy hair. This type of hair extension has a longer lifespan and looks more natural in appearance. Click and visit Elfin Hair online hair store to explore the latest selections of wigs and hair extensions for black women.
Related Posts:
How Long Does a Quick Weave Last?
Things To Know Before Getting a Quick Weave
Tutorial: Quick & Easy Jumbo Box Braids!
5 Easy Half Up Half Down Quick Weave Styles