Can you wear a wig everyday?
Nowadays, wigs tend to be a daily necessity among more and more beauty lovers. It can not only bring charm but also confidence to people. The most frequent question we have heard from our customers is if they can wear a wig everyday or not. Actually, it's okay to wear a wig everyday as long as you take good care of your natural hair and scalp underneath.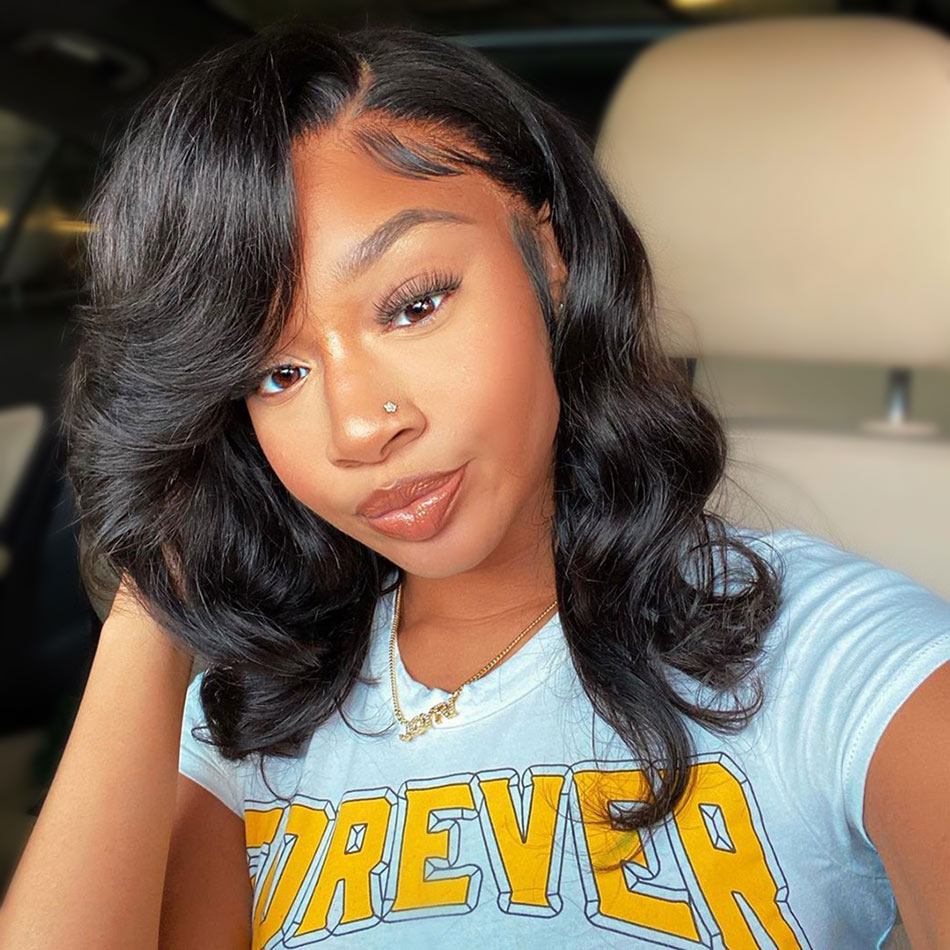 Is it bad to wear wigs everyday?
The short and direct answer is "No". Some may be worried about if wearing a wig everyday will damage their natural hair. The truth is that wearing a wig every day does bring a strain on the wig and your natural hair. But with proper installation and care, you will never have bad natural hair.
Follow these tips to prolong the lifespan of a wig and keep your natural hair healthy.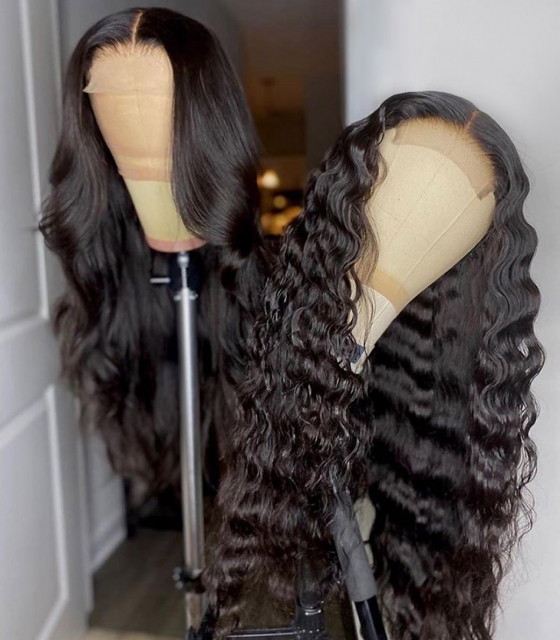 How to wear wigs everyday without damage?
Tip 1: Wash your natural hair thoroughly and blow it dry completely at the lowest heat setting. So that the excess oil and dirt can be removed before wearing a wig. In this way, your wig can last a long time.
Tip 2: Pick the fittest wig for everyday wearing
Pick a daily shade and texture that are closest to your natural hair, such as virgin hair wigs, human hair bob wigs, straight hair wigs, etc. These human hair wigs can last for a longer time and can be worn on all occasions, more natural in appearance.
Pick the wig that has the right size to fit your head well, so that you don't need to be afraid of if the wig will slide off or bring any uncomfy.
Pick a wig that flatters your lifestyle well. If you are a fanatic of outdoor sports, a breathable and neat short hair wig should be better for you. If you don't wanna spend too much time handling a wig, a thrown-on-and-go headband wig will never let you down. If you have a weak and thin hairline, an undetectable HD lace front wig can provide you with a natural hairline.
Tip 3: If you plan to wear a wig everyday, we sincerely suggest you put on a wig cap before wearing a wig. It can not only help to secure the wig firmly with no lifting but also keep your wig clean by barrier the oil and sweat on the scalp.
Tip 4: Comb your wig regularly with a wig brush or a wide-tooth comb to make your wig tangle-free.
Tip 5: Clean your wig and your natural hair regularly. We suggest you wash your wig every two to three weeks. Pick a sulfate-free shampoo and make a deep condition regularly can help to protect your wig. Washing your wig regularly is essential to keep it clean so that you can wear a wig everyday.
Tip 6: Avoid sleeping in your wig. Take off the wig at night before going to bed if possible. Or you can choose to braid your wig into a plait and wrap it with a silk scarf to protect it from friction. In the meanwhile, your natural hair and scalp can take a break and breath freely at night.
Tip 7: We highly recommend you take off the wig at night and store the wig on a wig stand or a mannequin head to maintain its texture and pattern.
FAQ about wearing a wig everyday:
Q: Will someone notice that I'm wearing a wig everyday?
A: An HD lace human hair wig with proper installation is natural and undetectable. It's hard for someone to tell if you are wearing a wig even if it lookup close.
Q: Will my wig fall off if I wear a wig everyday?
A: If your wig fits your head well and is properly fitted, it should not fall off, slide off, or lift up.
Q: Will wearing a wig everyday damage my scalp and hinder natural hair growth?
A: The short and direct answer is "No". Wearing a wig everyday with proper care will not bring damage to your natural hair and scalp.
We hope that this post can be helpful for those who plan to wear a wig everyday. If you still have any confusion about how to wear a wig for a long time, feel free to reach our consultants. Explore the best human hair wig at Elfin hair, all our wigs and bundles are made with 100% virgin hair, natural in appearance, silky in touch, clean, healthy, with no smell, no split end.
Related Reading:
Can you swim with a wig or hairpiece?
How to stop the lace wig from lifting?
Why do some hair extensions become dry after the first few washes?