How to make a permanent loose wave wig?
Loose wavy hair is a popular hairstyle. Many celebrities and everyday beauty lovers love this charming loose wave look. Loose wave wig, loose wave bundles with frontal, loose wave bundles with closure are all hot-sale items in Elfin Hair. Women and girls enjoy loose wave hair because it brings the shiny fullness and elegant touch that so many desire.
What are permanent loose wave wigs?
Have you ever met this situation that you buy a loose wave wig, you are keen on its loose wave pattern, but after several times of washing, the loose wave pattern was gone and the "S" pattern become not as obvious as before. And you have to use a hair curler and hair gel to revive its loose wave pattern. This is because it is a semi-permanent loose wave wig.
Is that permanent loose wave wig exist?
Yes, Elfin hair offers permanent loose wave bundles with closure, which come in a natural loose wave pattern and are available to maintain the loose wave pattern forever. A perfect option for lazy girls that are keen on the charming loose wavy hairstyle.
Do permanent loose wave wigs still as soft as regular loose wave wigs in texture? Actually, you don't need to worry about this problem. These permanent loose wave wigs feature different styling techniques to maintain their loose wave pattern. These permanent loose wave wigs are made with 100% virgin hair, soft, bouncy, glossy, silky, with a natural shine, no shedding, no tangling, no split end. They even look more wet and curly than regular loose wave wigs in appearance.
How long can this permanent loose wave wig last? With the proper care, it can typically last at least 12 months.
How to make a permanent loose wave wig?
Step 1: Bleaching knots of the lace closure or lace frontal. It can make the closure appears more natural and more looks like your scalp color. For details about bleaching the knots, click and read our previous guide: Bleached knots on frontals, closures, and lace wigs.
Step 2: Braid your natural hair into small cornrows and make sure the small braids are flat and close to your scalp.
Step 2: Put on the wig cap, stretch it to fit your head until it covers all cornrows.
Step 3: Sewing the loose wave lace closure or lace frontal on the top of the cap, make sure the closure is flat as possible.
Step 4: Start to sew in loose wave bundles to the wig cap, pick a longer bundle first, and sew and secure the bundles from the neck edge to the edge of the closure, circle by circle.
Step 5: Custom your own wig, do baby hair and hairstyle you like.
Peruvian loose wave VS body wave
Peruvian hair is usually coarser and thicker in texture than Brazilian hair, Malaysian hair, and Indian hair. Both Peruvian loose wave hair and Peruvian body wave hair are soft, glossy, and silky. The difference is that Peruvian loose wave bundles commonly come with larger volumes and better elasticity than Peruvian body wave bundles. Loose wave hair can help to create a more bouncy and fuller look.
How to style a loose wave wig?
All human hair bundles and human hair wigs are versatile, you can rock your loose wave bundles to make different not-so-simple looks.
Before styling the human hair wig, brush the hair from the end to the top. This can help to loosen dirt and tangles with less damage. And then wet your hair. It's funny and created to style a wig, which adds the final touch to your look. You can put your weaves up into a ponytail, you can create a classy updo or you can trim it into a lovely short bob wig.
1. Loose wave high ponytail:
Pull the human hair weaves at the crown and secure them with an elastic band. The high ponytail adds a young and energetic touch to your look and makes it vigorous.

2. Style the loose wave wig into an updo:
If you don't want to leave the hair down, and you are just tired of the ponytail hairstyle, why not put your hair up and make it into a classy bun. An updo hairstyle is classic and will never be run out. It's especially suitable for weddings, parties or daily life.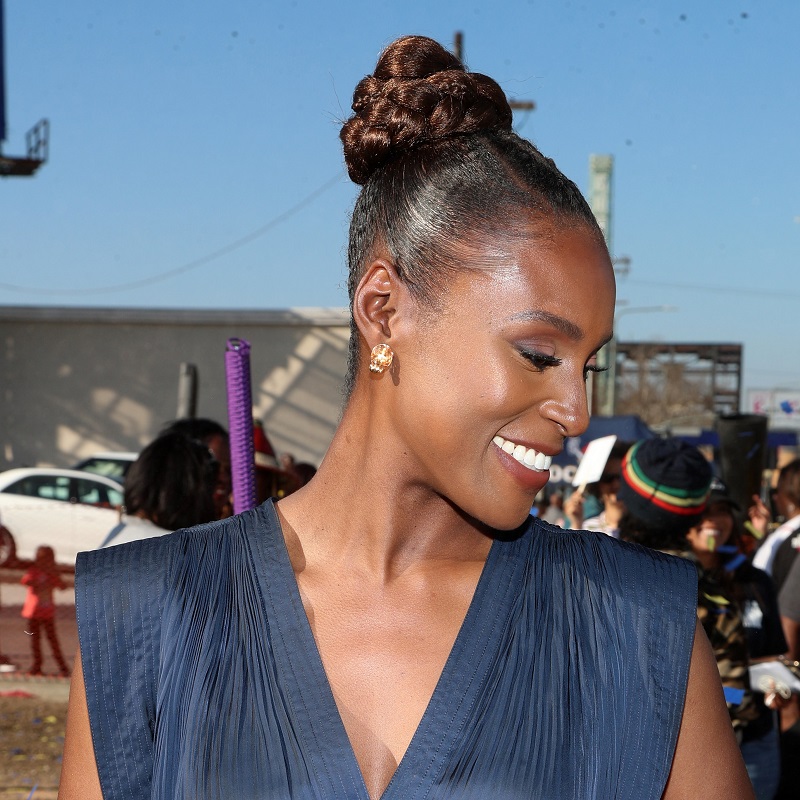 3. side part loose wave wig with side bangs:
If you are tired of the middle part, try the side part hairstyle. A small change can also make your look very different. A side part wig with bangs can almost flatter all face shapes.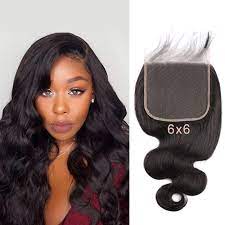 4. Trim a short bob wig with bangs:
Put on this short bob wig and be a trend-seter this season. Loose wave bob wig with bangs almost suitable for all face shapes. If you are searching for a wig that perfectly mixes lovely and sexy, don't miss this lovely loose wave bob wig.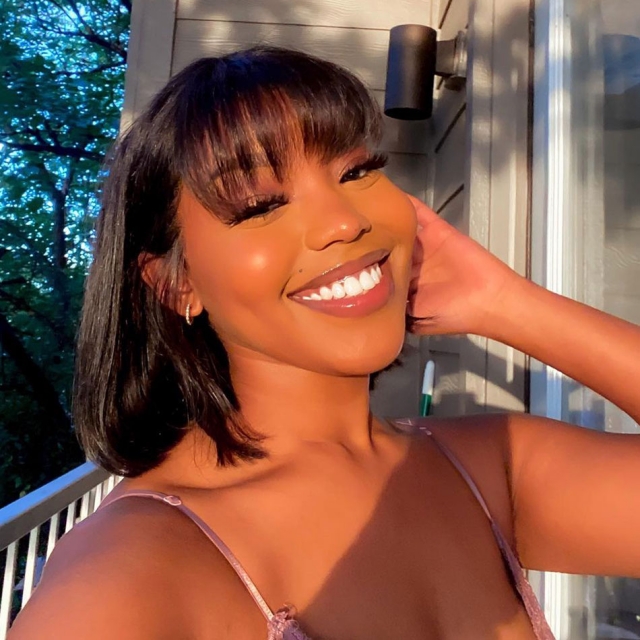 Welcome to explore the latest collection of human hair wigs at Elfin Hair!
Related article:
Brazilian Body Wave VS Loose Wave VS Deep Wave
Three Ways To Curl Virgin Malaysian Hair Extensions Without Hair Curler?
How To Keep curls On Your Virgin Malaysian Hair Bundles?
How To Do A Side Part Closure Sew In