What is a 4x4 lace wig?
Lace closure wig is one of the most sought-after lace wigs on the market. This type of lace wig can not only add length and volume to your hair looks but is also versatile in styling while binging the wearer a premium comfortable feeling.
What is a 4x4 lace closure wig?
4x4 Lace closure wig is a wig that comes with a 4x4 inches lace sheer cover from temple to temple. To provide a natural illusion, The hair strands on the lace part are 100% hand-tied. And the other part of the closure wig is a machine-made breathable material. In this way, the 4x4 lace wig can help to achieve various beauty and unique natural looks.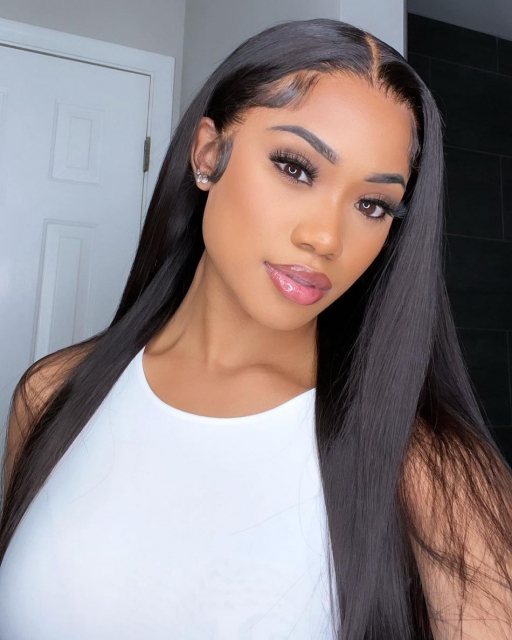 Pros and cons of 4x4 lace wig:
Pros:
Protect natural hair: With a lace wig on, your natural hair underneath can be perfectly protective from heat, hairdo, styling, and coloring.
Natural appearance: The lace closure wig of human hair is soft and silky, and has no bad smell. And the hair strands of 4x4 wigs are hand-tied into the lace sheer, which makes it looks like your original hair growing from your own scalp.
Airy and Comfortable: 4x4 Closure wig comes with a 4x4 inches lace sheer cover from temple to temple. And the other part of the 4x4 wig is machine-made material that is elastic and breathable. This combination makes the 4x4 wig available to bring the wearer premium breathability and comfort.
Soft and lightweight: Elfin Hair's lace closure wig features soft and invisible Swiss Lace and a lightweight elastic machine-made material.
Easy installation: A 4x4 lace wig is quite easy to install, and you can completely handle it by yourself, even if you are new to the wig game. Besides,

Elfin Hair

has launched various

glueless closure wigs

. You even don't need to apply any glue or adhesive while installation.
Affordable: The lace closure wig creates a great balance between price and comfort. It is typically cheaper than other human hair lace wigs.
Cons:
The lace part of the lace closure wig only covers from temple to temple. It may not look as realistic as the lace frontal wig.
A lace closure wig isn't as versatile as a lace frontal wig when it comes to styling the wig.
4x4 lace wig vs. 13x4 lace wig, how to choose?
13x4 Lace wig can bring you a complete hairline from ear to ear. While the lace closure wig doesn't. To some extent, the lace frontal is more natural in appearance than a lace closure wig.
Besides, since the lace frontal wig has larger lace sheer, it is also more ventilative and comfortable in wearing experience.
A lace closure wig allows you to part on the 4x4 lace closure, which is more limited than a 13x4 lace front wig.
The most competitive benefit of a lace closure wig is its price. It is typically a more cost-effective option than other lace wigs.
Commonly, we take the following factors into consideration while buying a wig: Price, Appearance, and Versatility.
If you are searching for a wallet-friendly option that can provide a natural and voluminous hair look, the lace closure wig is yours.
If you are looking for a human hair wig that allows you to rock various hairstyles without bringing any damage to your natural hair, then a lace frontal wig should be a good choice.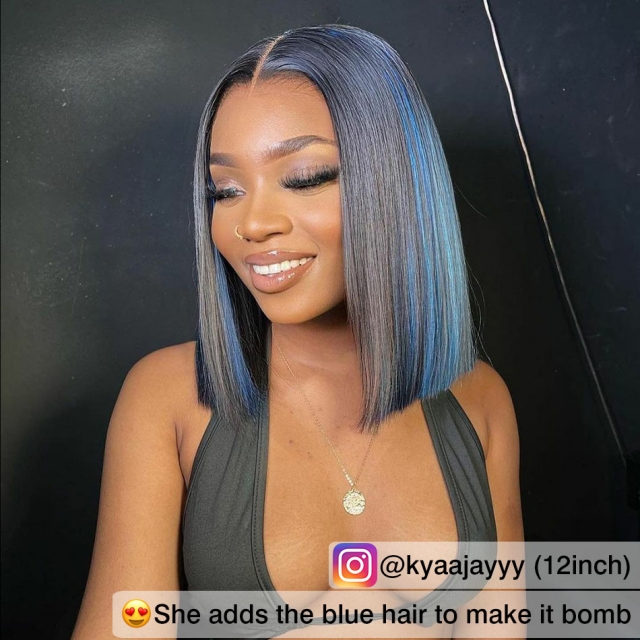 How to apply a 4x4 lace closure wig?
Some items you need to prepare in advance:
A lace closure wig;
A wig cap;
A wide-tooth comb;
Tweezers;
A mannequin head;
some t-pins;
Cotton balls;
Alcohol;
Got2B glue;
A small brush;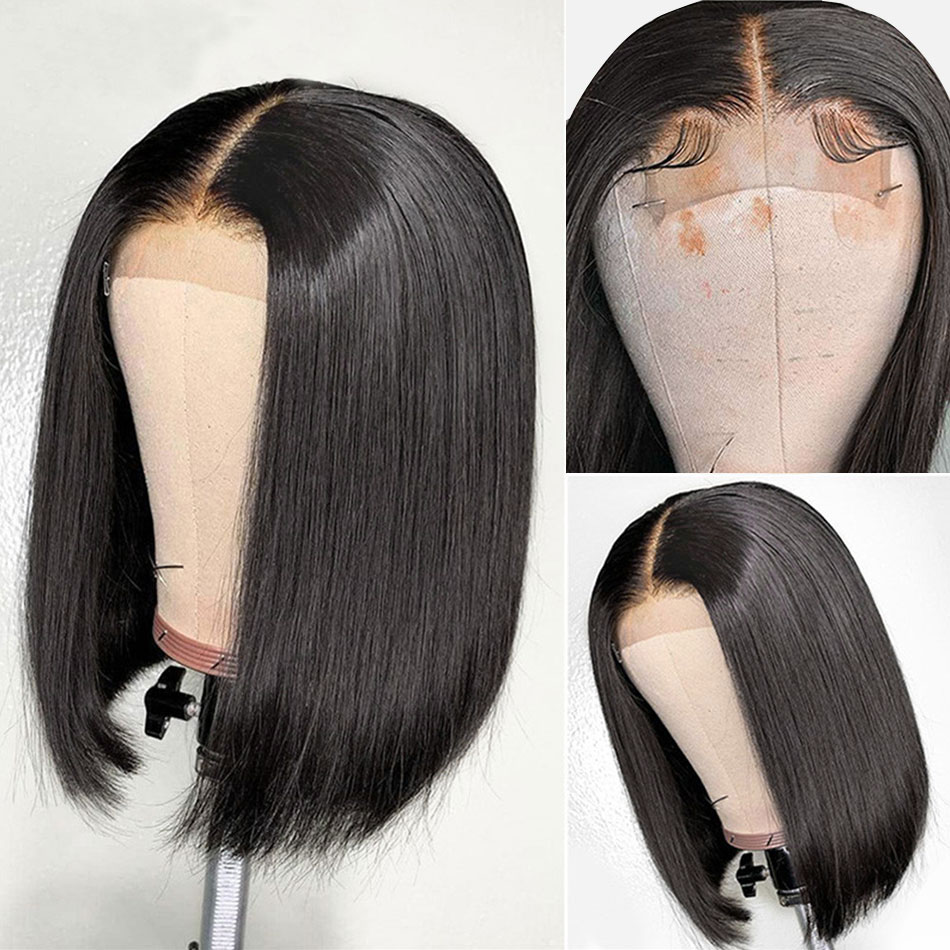 Step 1: (Optional) Pluck the wig
Put the wig on the mannequin's head and Use some T-pins to fix the 4x4 lace closure wig. Comb the wig with a wide-tooth comb to make it detangle. Use tweezers to pull out a few hair strands along the hairline so that to custom a natural hairline.
Step 2: Prepare your natural hair
Shampoo your natural hair thoroughly and blow it dry at the lowest heat setting. Dap some alcohol into the cotton balls and wipe along your hairline to remove excess oil.
Step 3: Put on a wig cap
Braid your natural hair into cornrows and then put on a wig cap. Make sure that all your natural hair is completely stuffed under the wig cap.
Step 4: Put on the 4x4 closure wig
Take off the wig from the mannequin's head and put the wig on your head. Find the combs or clips inside the wig, and attach them to your natural hair. Adjust the straps to make the 4x4 wig fits your head well.
Step 5: (Optional) Glue down the lace sheer
You can choose to apply some Got2B glue along the hairline under the lace sheer on the front. Press the lace piece down. In this way, the hair strands look like are growing from your scalp.
Step 6: Style your 4x4 wig
Use a small brush to lay down the baby hair. You can choose to straighten or curl the wig, or you can try to make a half bun and half down hairstyle if you desire.
Related Posts:
Closure Wig VS Frontal Wig | Elfin Hair
What is the difference between frontal and closure?
How: Bleached knots on Lace Closure, Frontal, and Lace Wigs
Discover What Is Fittest for You Among 13x4 and 13x6 Lace Frontal