Jerry Curl Hair: All basic you should know
What is jerry curl?
Jerry Curl (also named Jheri curl or Jeri curl) is a loose and lustrous curl style that was invented by the hairdresser Jheri Redding. This curl style was very popular among African Americans during the 80s-90s. And now it still got tons of fans especially in South Africa dues to the fadish, full, and high-elastic hair look it brings.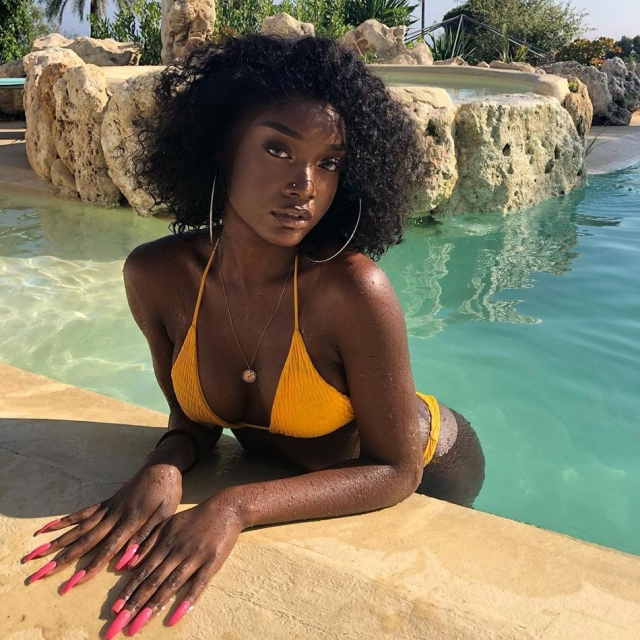 Benefits of Jerry curl hair:
Cool and natural look: Jerry curls hair blends well with African American women's natural hair. This curl style gives the wearers a full, glossy, and loosely curled look. It's a unique and bold choice for those who wanna reach an extreme voluminous hair look.
Extremely full hair look: Jerry curl bundles are soft, silky, bouncy, and thick, working to provide the wearers with an amazing full hair look. It's beautiful and comes in the same glossy as your natural hair.
Requires fewer bundles: Since the Jerry curl hair is extremely full and thick, it takes fewer Jerry Curl bundles than silky straight bundles to reach the same thick hair look.
Low maintenance: Jerry curls are more durable and longer-lasting than other curl hairstyles. And it requires low maintenance, you just treat it as your natural-born hair. And we will also show you some tips to take care of it at the end of this post.
How to jerry curl hair at home?
Step 1: Shampoo and condition your hair: Shampoo your natural hair thoroughly with a mild shampoo to remove oil, dust, and sweat. After shampooing your hair sock out with a soft towel and condition your hair. We highly suggest you let the hair conditioner sit for about 5-10 minutes. Rinse your hair with lukewarm water. Sock out your hair with a soft towel and blow it dry at the lowest heat setting. Apply a small amount of hair oil to the tips to nourish your hair.
Step 2: Section your hair and apply curl cream: Section your hair into several parts and hold with some clips. Apply curl cream on each section and use your finger to make it even.
Step 3: Jerry curl your hair: Divide one section into three parts and twist each part, and then twist the three parts together. Roll up the twist in a perm curler from the tips toward your scalp, and then secure your curler with a rubber hair tie. Repeat to twist and roll up the rest of the hair until you finish a full head roll-up.
Step 4: Leave the curlers on your head for at least 8 hours: You can choose to wear a scarf or a shower cap and let the curlers sit overnight.
Step 5: Remove the curlers: Remove the curlers and free your jerry curls. You can choose to apply a small amount of hair oil to add glossiness and maintain the loose curl pattern.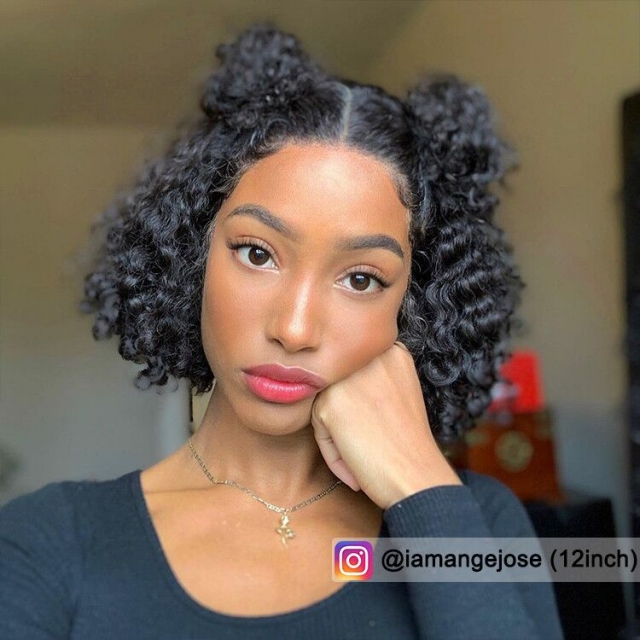 How long does jerry curl last?
If your jerry curls are styled via perm and chemical process, they can last for about 6-8 weeks. If your jerry curls are styled via curlers, they can last about 2-3 days. For Jerry curl wig that is made with 100% human hair, it can last up to 1-2 years.
How to care for Jerry curl hair?
Tip 1: Washing too often can lead to hair drying and hair shedding. Your jerry curl hair should be washed whenever the need arises.
Tip 2: Pick a mild sulfate-free shampoo for basic cleaning.
Tip 3: Condition your jerry curl hair every two weeks to nourish and smooth your hair.
Tip 4: Avoiding too much heat treatment can help to protect your hair texture so that the curl pattern can remain for as long as possible.
Where to buy Jerry curl weaves?
Elfin Hair jerry curl hair is made of 100% unprocessed hair that is soft, thick, and bouncy. Jerry curl hair is preferred for the unique and voluminous curl style it brings. Elfin Hair jerry curl hair is double-stitched, durable, and can last for a long time. What's more all the human hair weaves are pre-washed and conditioned before we ship them to you. So you can directly rock it on your head out of the box. Elfin Hair provides various on-trendy jerry curl hair, you can choose from Brazilian Jerry curl hair, Malaysian jerry curl weaves, and Peruvian jerry curl bundles in various colors and lengths. Shop the jerry curl hair with free shipping at Elfin Hair.
Related Posts:
Water Wave Hair: All You Should Know
How to make a skunk stripe wig?