SHOPPING GUIDE
Shopping Online Mobile Guide

Enter elfinhair.com into your browser. For example, we used the Safari browser.

Use keywords to search the hair you want, click catalogue, Brazilian hair, Peruvian hair or Malaysian hair.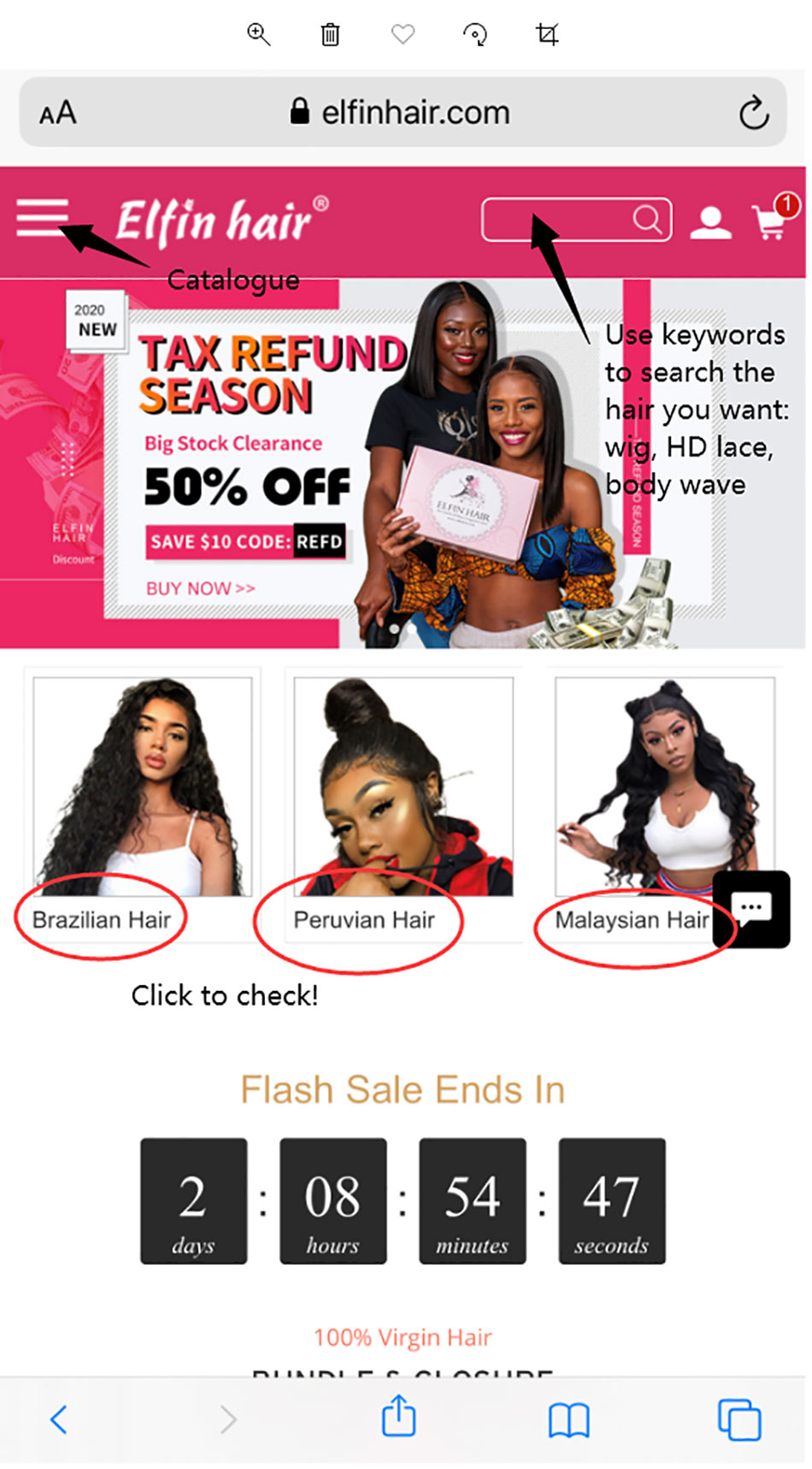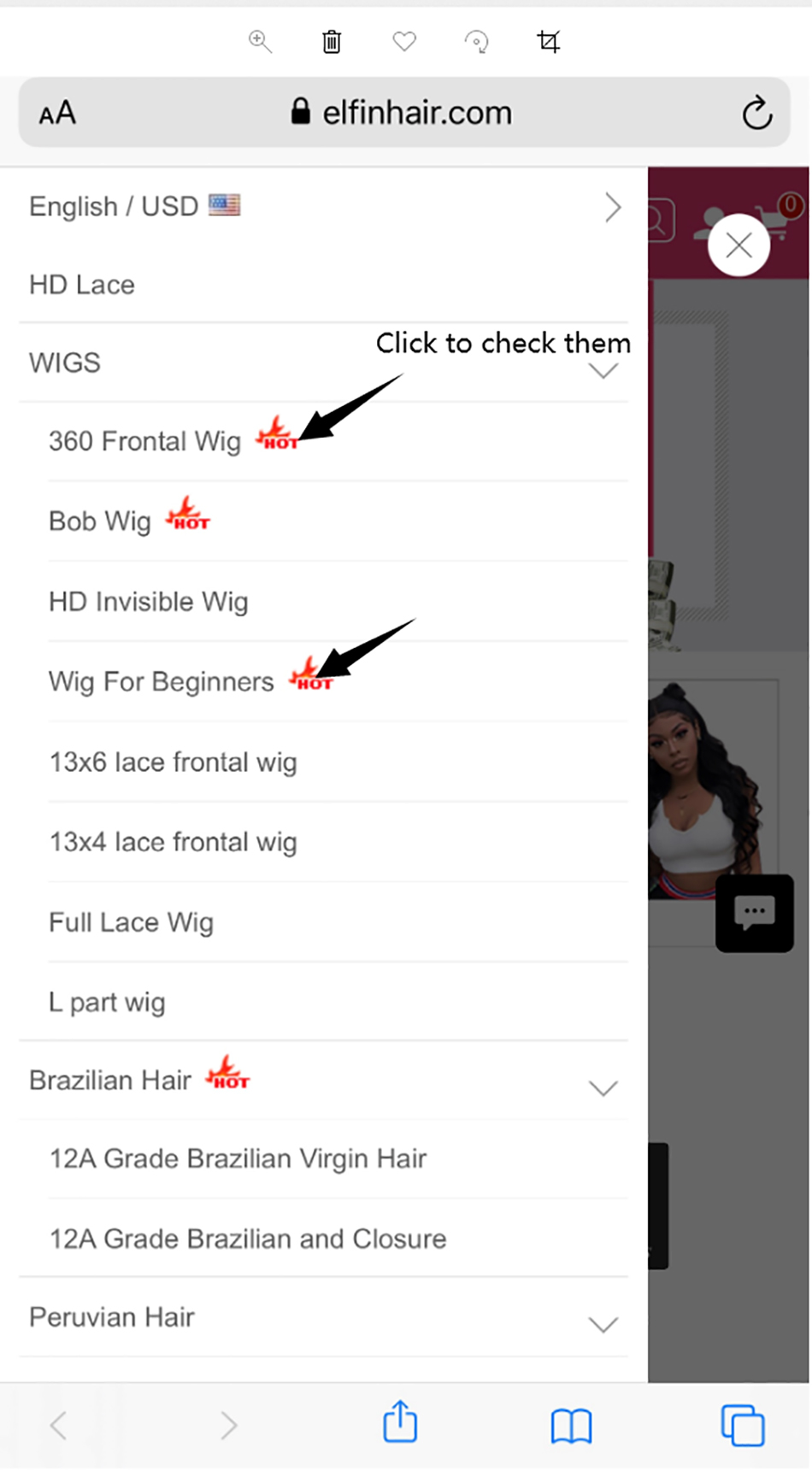 Choose one product to complete the order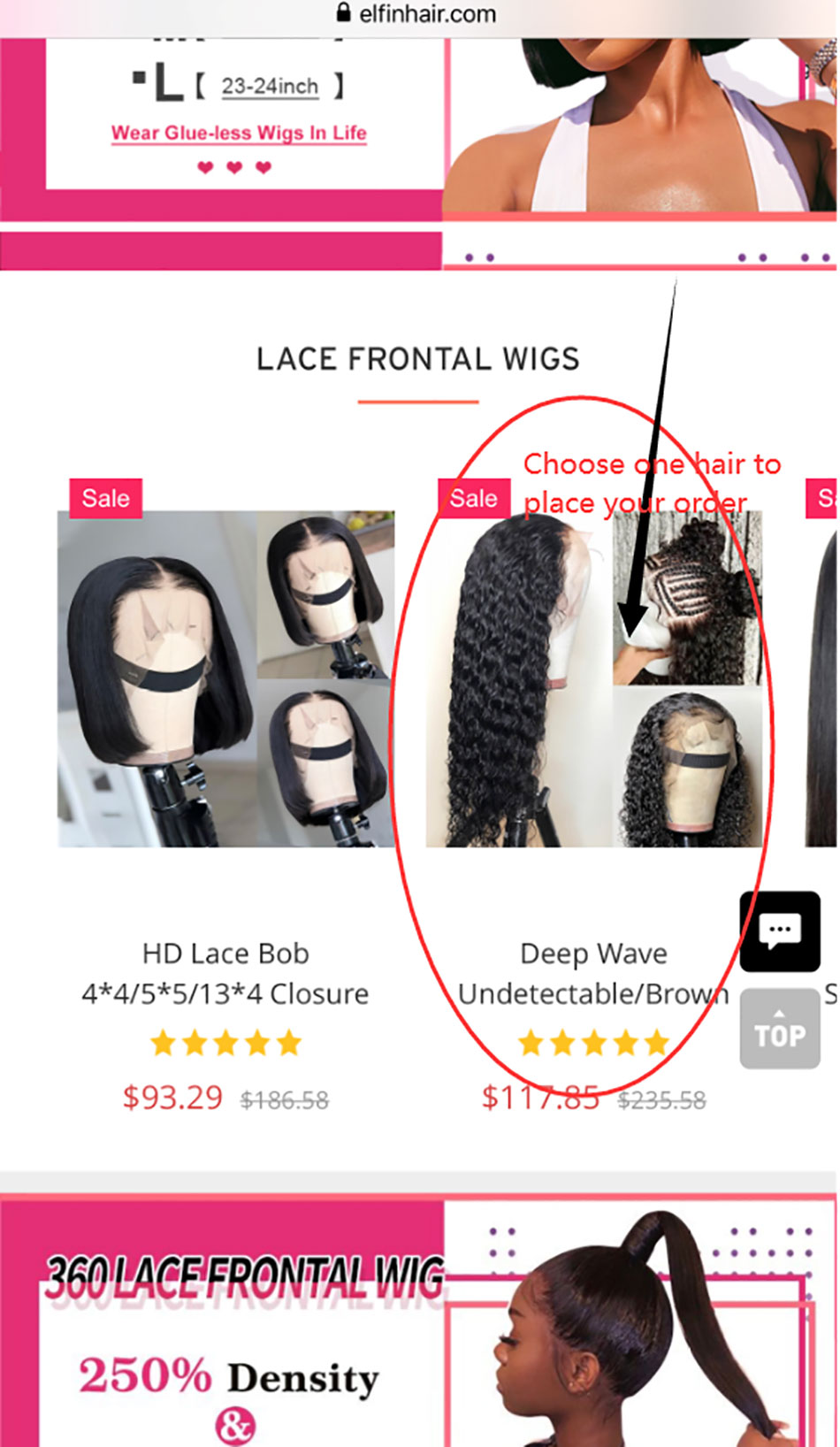 Pls choose all properties then you will see the final price
You have 2 options to complete the payment, let we choose the first one, "Paypal checkout"
Add to cart first, let us see the next.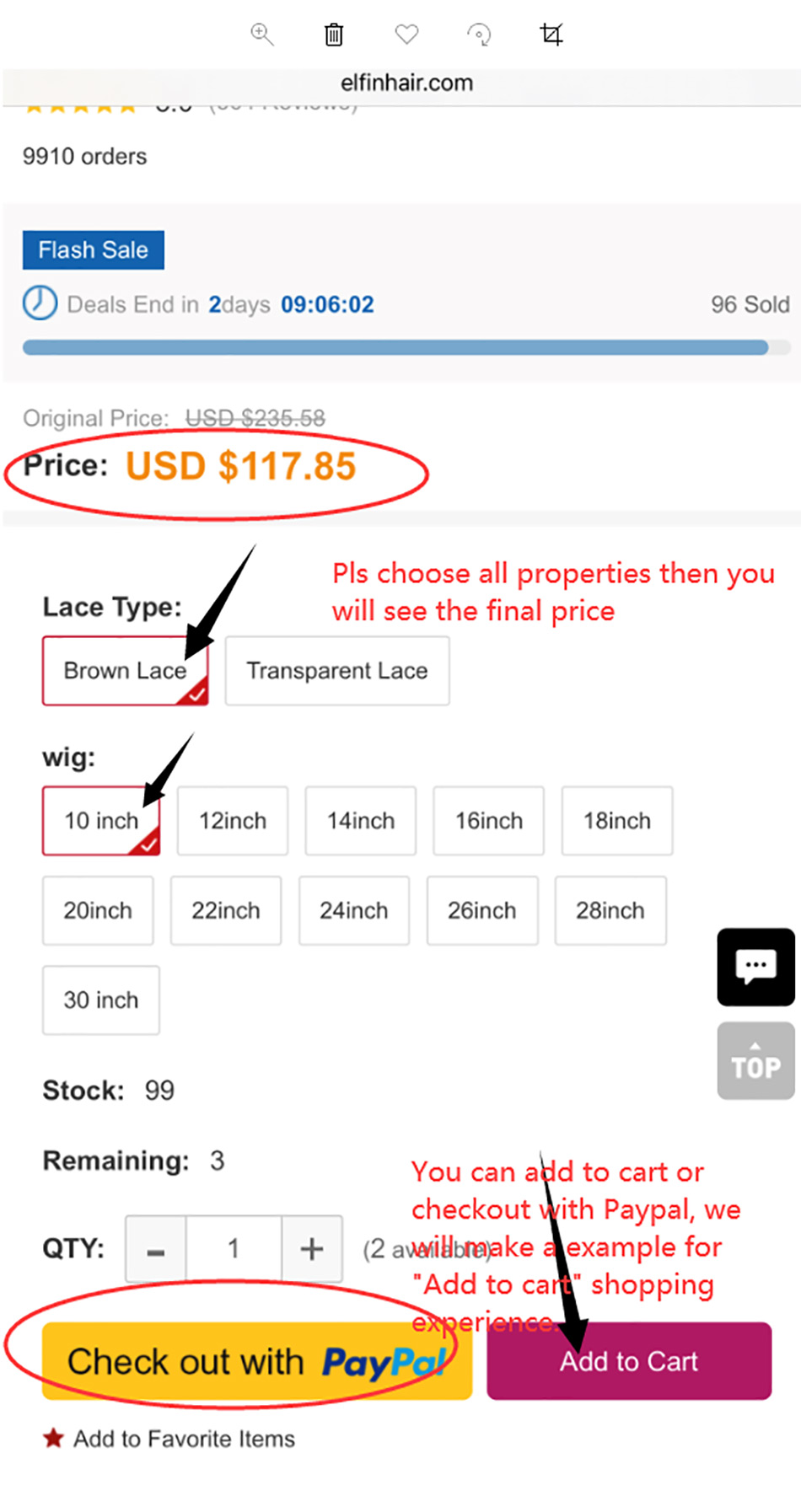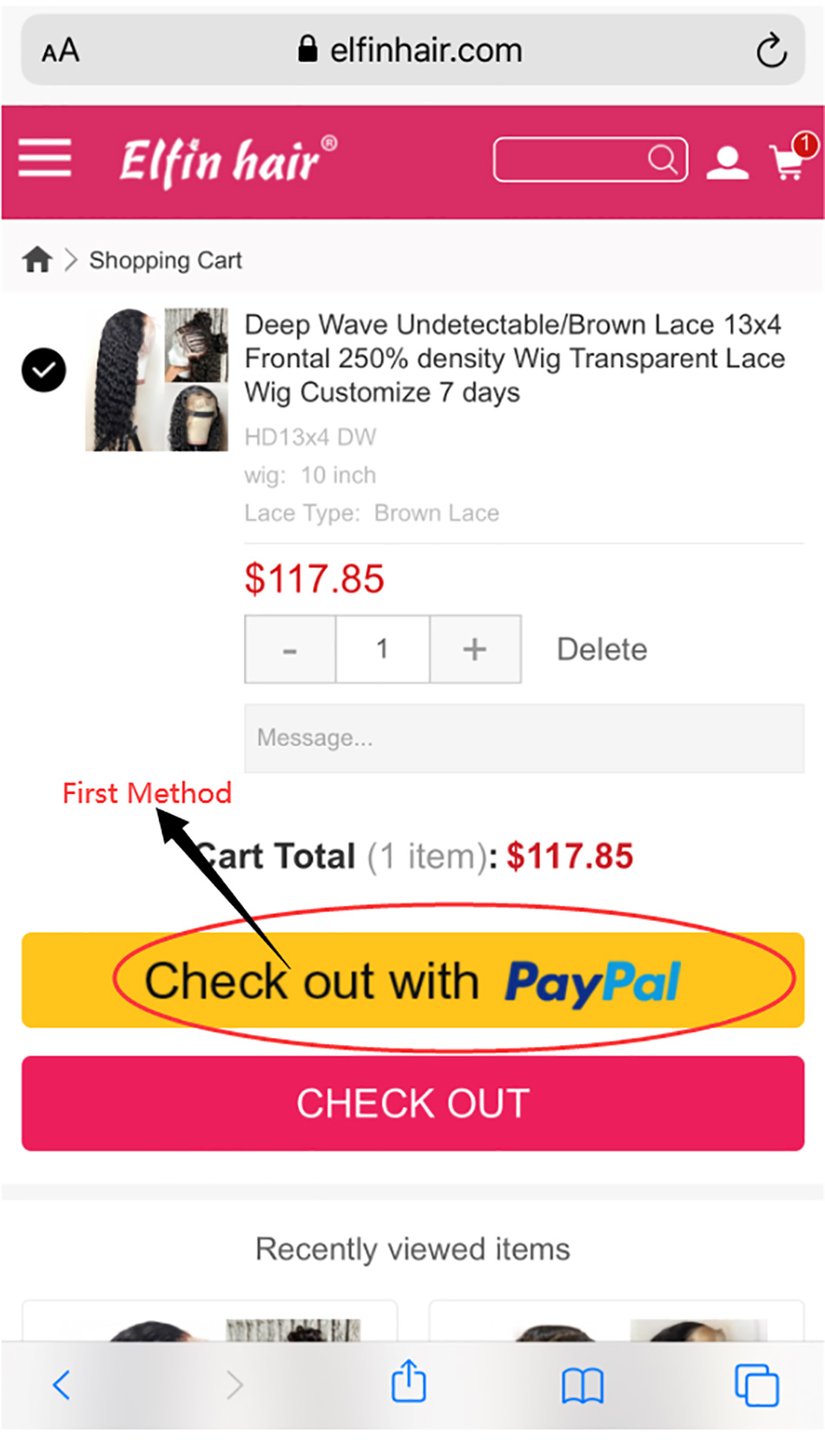 Pls fill all information on the blank, don't forget to choose the shipping method







Enter our store coupon code and your available phone number before place the order.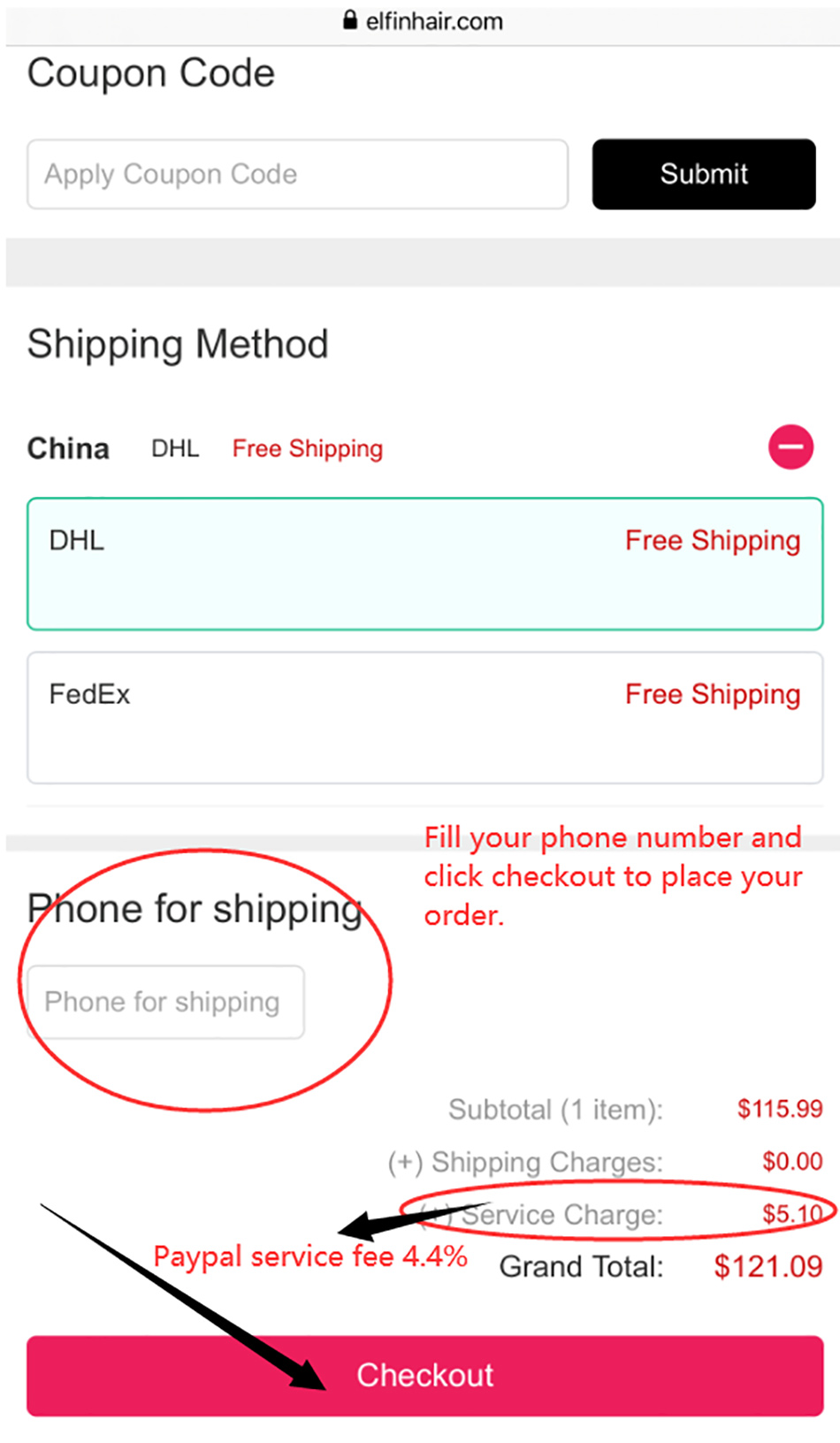 Let us see the second method for payment, you have 3 options for payment:Paypal, western union and money gram.


Fill your information on the blank completely.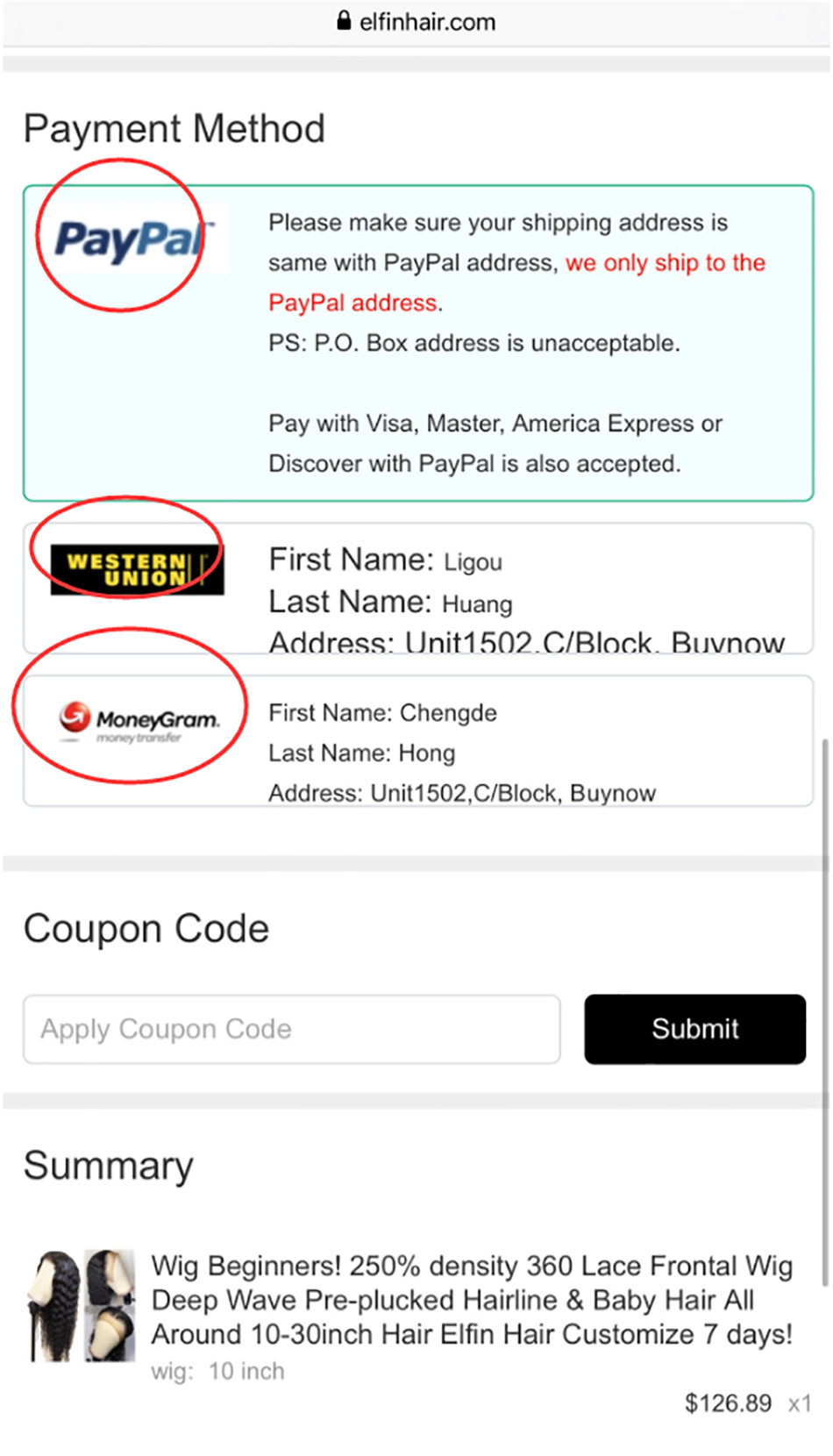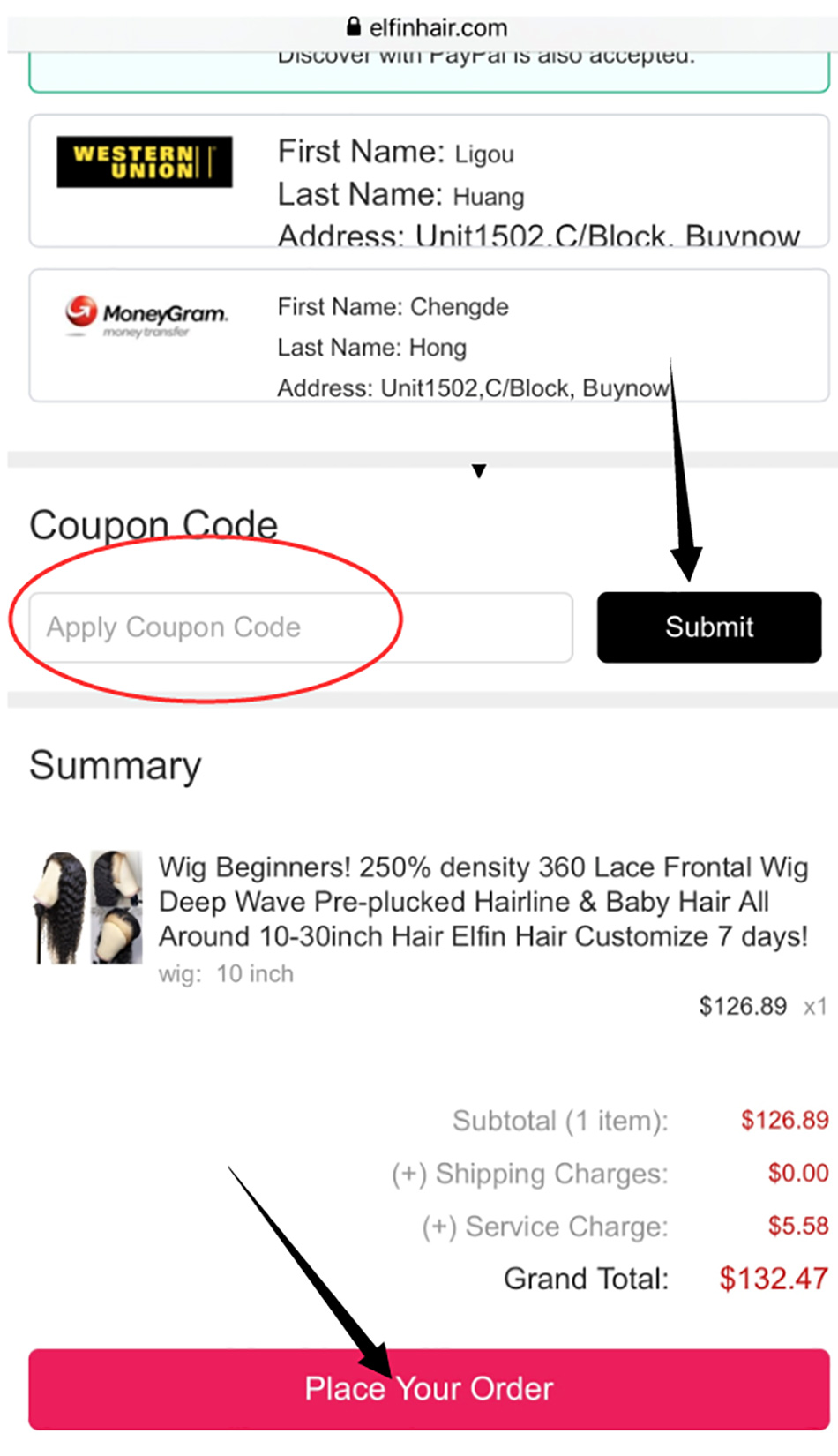 After placing the order, you will have 2 emails:
'Place an order: 200xxxxxxxxx'
"We have received your order 200xxxxxx"

The emails sent from our system and it sends to your paid email, If you have not receive it pls contact our customer service email service@elfinhair.com to fix.