A Comprehensive Guide To I-tip Hair Extensions
Hey, girls, are you considering investing in I-tip hair extensions or not? There are many voices about this item. Make sure you have read this handy guide so that you can easily make a decision.
What are I-tip hair extensions?
I-tip hair extensions refer to small strands of hair extensions that latch to human hair with microbeads or tubes on the top. This extension method is loved by those who are sick of adhesive, tape, hot fusion, or glue. It's a protective hair extension that is becoming increasingly popular among black women. If you are already tired of your old hair bundles and wondering whether you are a suitable candidate to slay I-tip hair extensions, keep scrolling. We're glad to share with you this 2022 guide to I-tip hair extensions. Make sure you have read this post before buying any I-tip hair extensions!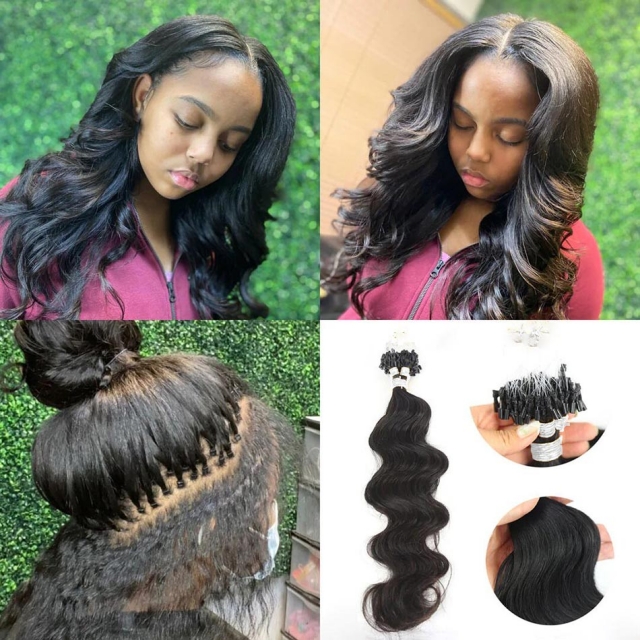 Why are I-tip hair extensions so popular?
I-tip hair extensions are damage-free, convenient, and versatile. It's one of the best hair extensions that can switch up your hair look and give you a confidence boost instantly.
Convenient for hair cleaning routine: The most obvious difference between I-tip extensions and sew-in hair is that your daily hair cleaning routine will not be disturbed. Unlike sew-in hair, your natural hair has to be braided down under hair bundles. With i-tip extensions, your natural hair is completely left out, so you can easily access your natural hair and refresh your scalp as normal.
Glue-less, thread-less, heat-less:

I-tip hair extensions

are worthy because the installation requires no glue, no sew-in, no braid, and no heat. It's an ideal option for those who desire a healthy and damage-free way to extend their hair length and volume, especially for those with a sensitive scalp.
I-tip hair extensions do last longer: Unlike clip-in extensions, which you have to unravel every night before heading to bed. I-tip hair extensions do last longer than other hair extensions. With proper installation and maintenance, I-tip hair extensions can stay on your head for 10-12 weeks.
It's versatile and undetectable: They are very small and it is difficult to notice the beads or tubes used to latch the hair. Typically, the beads have been dyed into a shade that is similar to the extensions. That's why I-tip hair extensions are undetectable after being applied to natural hair. You can choose I-tips that have similar texture and shade to your natural hair to create a thick and voluminous hair look. Or you can add a few strands of colored I-tips to highlight your monotonous hair look.
It's reusable: I-tip human hair extensions can last for about 1 year with proper care. And one of the significant benefits of I-tips is that it's possible to reuse them several times during their lifespan.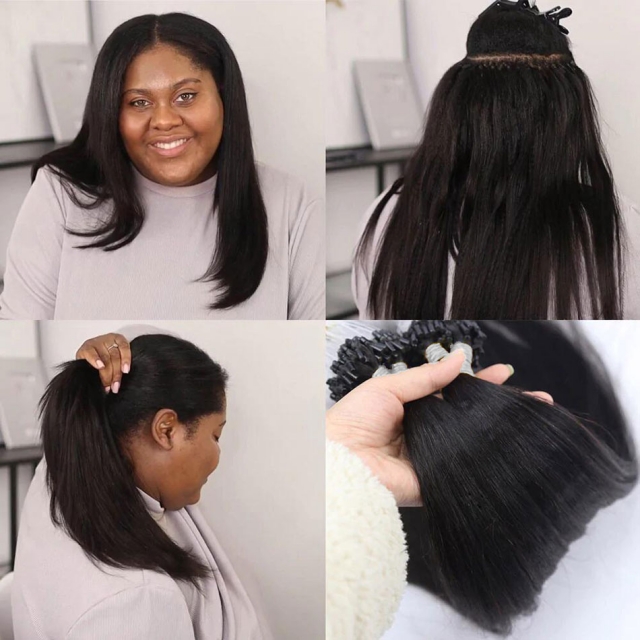 Do I-tip extensions damage your hair?
No matter which hair extensions you choose, improper installation and maintenance can lead to breakages of natural hair. Actually, properly using I-tip extensions will not damage your hair. On the contrary, I-tip extensions can be considered a protective way to add length and volume. This is because I-tips require no chemicals or heat treatments.
What to think about before buying I-tip extensions?
Your natural hair length: If you have very short hair that can hardly cover the beads of extensions, I-tips will look obvious on your head. I-tip hair extensions work best on lengths longer than 2-3 inches.
Choice of textures and hair shades: Since your natural hair is left out and blends with I-tips, to achieve a natural result, you should opt for I-tip hair extensions that have similar textures and colors to your natural hair.
How many I-tips do you need for a full head: Our I-tip hair extensions are 100pcs per pack. For a full-head installation, we recommend you order 1-2 packs. It depends on the volume and thickness you desire. You can use only one pack to add volume, 2-3 packs for a full head.
Installed by a pro: You must have seen so many beauty lovers who have shown how they install I-tips themselves on Youtube. It's a fact that you can install I-tip extensions yourself if you have essential tools and know how to do so. But if you are a beginner to the installation game, we highly recommend you to let it be done by a pro to better protect your natural hair.
Installation & Upkeep Costs: The installation charge of a full head I-tip installation runs from $100-$300 depending on the area you are in and the stylist charges. And you have to take the maintenance costs into account, about $50-$80 per time, varies on the area you are in and what the hairdresser charges.
Not suitable for unhealthy and fragile natural hair: Because I-tips will bring some tension to your natural hair, I-tip extensions are not suitable for those who have a weak scalp or fragile hair texture, or it may lead to hair shedding.
Ensure your extensions are made of 100% human hair: Last but not least, make sure the extensions you buy are 100% Remy hair or virgin hair. This is to ensure the extensions can provide a more natural and seamless appearance and longer duration.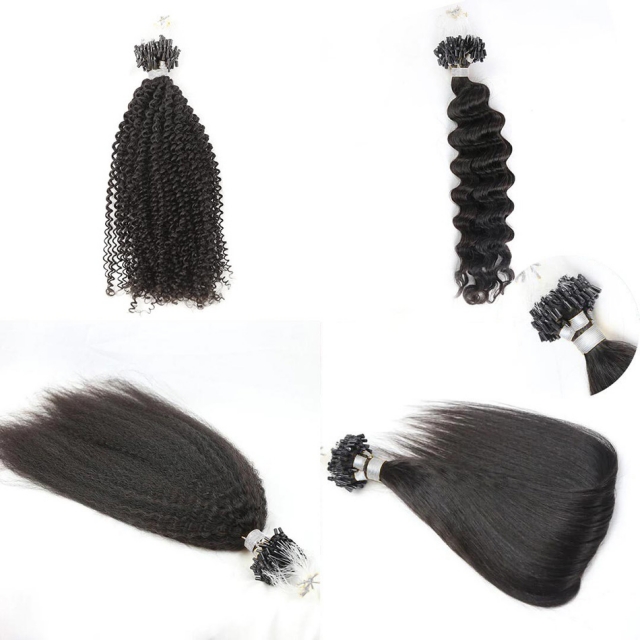 Searching for high-quality human hair extensions? Click to explore 100% virgin hair I-tip hair extensions at ElfinHair. We hope this post can be helpful to you. If you still have questions about I-tip extensions, feel free to reach our sales consultant online.
Related Posts:
All The Basics You Need To Know About Microlinks
Tape-in Vs. Clip-in Extensions