Things To Know Before Getting a Quick Weave
What is a quick weave?
A quick weave is a quick and easy weaving method where hair wefts are directly glued to a protective wig cap. The hair weaves are glued down on a protective foundation instead of bonding directly to the natural hair, so the natural hair underneath is well protected. In addition, the quick weave is easy to remove. It's one of the most preferred weaving methods among black women.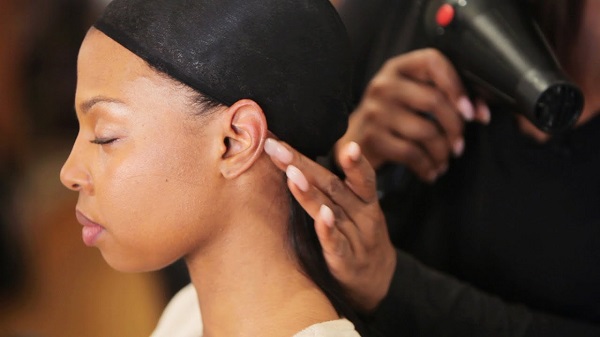 Pros and cons of quick weave
Pros:
Natural in appearance: Some may think that a quick weave can not provide a natural-looking hairline, since the wefts sit too far forward on your head. But if you add a lace frontal to bond, the magic happens, and a melting hairline appears.
Taking less time to install: As its name implies, the biggest benefit a quick weave brings is that it takes less time to install and remove. A quick weave can be done within 1-2 hours which is much more time-saving than sew-in hair.
Bring less tension to your scalp: For sew-in hair, the hair extensions are threaded into your braided hair directly. The quick weave attaches hair extensions to a protective wig cap, resulting in less tension on your scalp and natural hair.
Easily to remove: Since the hair wefts are bonded to a protective wig cap, it is easy to remove a quick weave. The whole removal process can be easily done at home by yourself by using some easy-accessible materials, such as coconut oil, hair conditioner, etc.
Affordable: Compared with sew-in hair or hot fusion hair, a quick weave is much cheaper, easier, and faster.
Require low maintenance: Despite wrapping your hair up at night to avoid getting frizzy and shedding, a quick weave requires no more upkeep. You don't need to spend so much time and money on upkeep.
Cons:
Short duration: Quick weave doesn't last as long as sew-in hair. Typically, with proper care and installation, a quick weave can last for about 4-5 weeks. If you desire a long-term weaving method, the quick weave is not for you.
Require hair glue, gel, or other modeling products: Quick weave is to glue in hair weft to the wig cap. You will inevitably use some hair glue or gel. If you have a sensitive scalp or you use inferior hair styling products, breakage can happen to your hair.
Not convenient for hair care routine: Similar to sew-in hair, if you choose to make a quick weave, your natural hair needs to be braided down into cornrows or plaits. So it's not convenient for your daily hair care routine to go smoothly unless you undo the cornrows.
Improper removal can tear your hair out: Although the whole removal process of a quick weave can be DIY, if you didn't apply enough glue remover on your quick weave, your natural hair might be torn out and your hair extensions could be ruined.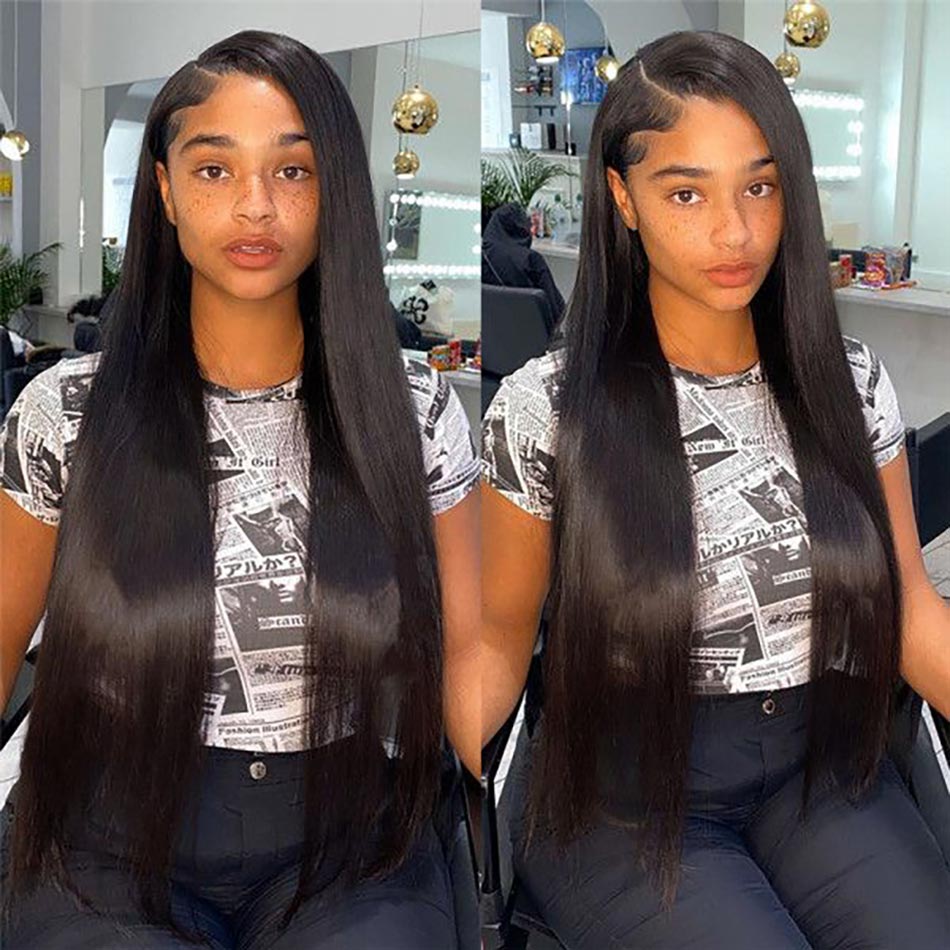 Do quick weave cause breakage?
The truth is, no matter which weaving method you choose, it can damage your natural hair if you don't take proper care of it. Thus, even though quick weave is fast and easy to install and remove, without proper installation and maintenance, it can also cause breakage to your natural hair. Especially during the removal process, glue can coat and clump your hair and lead to breakage.
Who are not suitable for a quick weave?
A quick weave is not suitable for those who desire a long-term hairstyle. Although a quick weave is a fast and easy way to add hair length and volume, its durability is short. Even with the best care, a quick weave can last about 4-5 weeks. So if you desire a long-term weaving method that can last for months, the quick weave should not be your first choice.
A quick weave is not suitable for those who have a sensitive scalp. Inevitably, some molding hair products (such as hair glue, gel, etc.) are required when gluing in weaves. Harsh gels and glue can dry out your hair and even brings damage to your scalp, especially for those who have a sensitive scalp.
A quick weave is not suitable for those who sweat a lot. If you work out a lot, or you often sweat a lot, your quick weave is prone to slide off. This is because sweat can loosen the glue.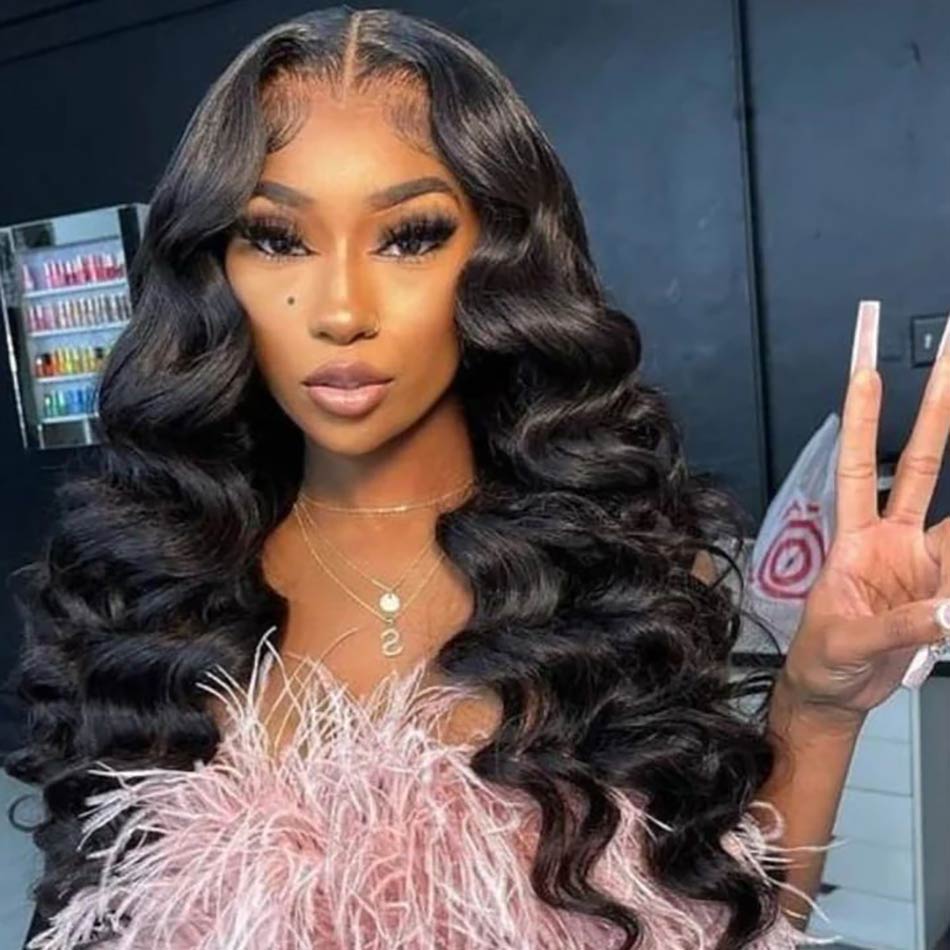 How long can you keep quick weaves on your head?
It is recommended that quick weaves stay on your head for no longer than 4-5 weeks, after which you need to remove them to give your natural hair a break. When your scalp gets itchy or your hair starts shedding, it's a sign to remove your quick weave.
How much does a quick weave cost?
Typically, a quick weave dressing service ranges from $55-$100, varying depending on your area and your stylist. And the cost of human hair extensions ranges from $80-$200, depending on the type, quality, length, and quantity of hair extensions you intend to buy.
Tip 1: Opt for high-quality human hair instead of synthetic hair. Always pick virgin hair or Remy hair at the top of your list when you are considering buying hair weaves for a quick weave. Because virgin hair and Remy hair are all cuticle-aligned hair, this type of hair appears more natural in appearance and touches and is more durable. They allow you to perm or dye as you desire.
Tip 2: If you decide to leave out a portion of your natural hair to cover your quick weave, you should opt for hair weaves that match the texture and color of your natural hair. So your natural hair can blend well with the weave and achieve a more realistic appearance.
How to glue in weave?
Here are what you'll need while installing a quick weave:
Shampoo and conditioner;
A soft towel;
A hairdryer;
A wide-tooth comb;
Clips and elastic bands;
Human hair weaves (2-3 bundles);
A protective wig cap;
Hair glue or molding gel;
A pair of sharp scissors;
Soft tape measure (optional);
Chalk (optional).

Step 1: Prepare your natural hair
Detangle your hair with a wide-tooth comb. Wash your hair with a mild sulfate-free shampoo and condition it. Towel dry your hair and then blow it dry with a hairdryer at cool. Ensuring your natural hair and scalp are in a clean and healthy condition is a secret to prolonging the duration of a quick weave.
Step 2: Braid your hair
Leave out a section of hair for a side part or a middle part if you desire. Braid the rest of the hair into cornrows and make them as flat as possible. If you have very short hair, you can apply some molding glue to slick down your hair instead of braiding.
Step 3: Put on the wig cap
Put the wig cap on your head and make sure all your hair is completely covered. You can also spray the wig cap with got2b glue to add additional protection. If you have made a part to leave out, use chalk or makeup to line out the leave-out area on the wig cap.
Step 4: Line out the tracks
Using chalk to line out the tracks on the wig cap can help to glue in weaves evenly to achieve a more natural appearance. Start at the nape of your neck and draw out the first track horizontally. Measure 1-1.5 inches above the first track and line out the next track. Repeat to mark out other tracks evenly from back to front until you reach the edges of the leave-out section.
Step 5: Glue in weaves
You should place a hair weave against the bottom track to ensure it matches perfectly. Cut the weave at the end of the track with a pair of scissors. Grad one side of the weave and apply glue across the top of the weft. Position the weave along the bottom track and keep pressing the weave into the cap until you arrive at the end of the track. Blow dry the weft or allow it to get tacky for up to 30 seconds before you go ahead and glue in the next weave.
Repeat to measure and glue in weave along the tracks until you reach the edges of the leave-out section. Cut the protective cap around the leave-out section with the scissors.
Step 5: Style your hair
And if a quick weave is already finished, you can undo your leave-out hair and make a part as you desire. Comb your hair to hide the weaves. Use a small brush to spread a small amount of edge control to lay down your baby hair. Or you can use a flat iron or curler to straighten or curl your hair if you desire. Remember to spray heat protection on your hair before you apply heat.
Here is a video tutorial on how to install a quick weave at home.
How to remove quick weave?
It's quite easy to remove a quick weave. You just need to apply glue remover to your quick weave and give your natural hair a deep wash and condition. If you don't have a glue remover designed for removing quick weaves, you can also use natural oil as an alternative. This can be coconut oil, olive oil, baby oil, hair conditioner, etc.
Here are steps for you to follow:
Step 1: Detangle your hair with a wide-tooth comb.
Step 2: Apply glue remover to each weft and put on a shower cap to keep the oily material away from your face. Let the glue remover sit for at least one hour. If you use hair conditioner as an alternative, give it more time to loosen the glue.
Step 3: When the hair weaves start to get loose and prone to slide off, gently peel off the hair weaves little by little. If you felt it is hard to peel it off, apply more glue remover and give it more time to loosen the glue. Continue to do so until all the wefts are smoothly pulled off from the wig cap.
Step 4: Apply some glue remover to the edges of the wig cap and let it sit for a while. You can gently rub the edges of the cap to fasten the removal process. When it begins to slide off, gently pull off your cap with your fingers.
Step 5: Thoroughly wash your hair and make a deep condition to remove the residual glue. Pat dry your hair with a soft towel.
Step 6: Also apply a lot of hair conditioner to remove the residual glue on your hair extensions. Make a deep wash and let them air dry. You can also apply a small amount of hair oil to the ends to moisturize the hair weaves. High-quality human hair weaves can be recycled several times with proper maintenance.
Do & don't-do lists for quick weaves
Dos:
Give a spray of got2B glue on your protective wig cap before gluing down hair weaves. And let the glue sit for a while to dry to create an additional barrier to protect your natural hair underneath.
Give each weft about 30-60 seconds to dry before you glue in the next weave.
Wrap your quick weave up with a satin scarf or place a silk scarf on your pillow before heading to bed to protect your hair from tangling and frizzing.
Detangle your hair with a wide-tooth comb daily.
Give the remover some time to loosen the glue thoroughly so that the hair weaves can be removed more smoothly and safely.
Don'ts:
Avoid using heat-styling tools on your quick weave. If it's necessary to apply heat to your hair, spray it with heat protection before you do so.
Avoid overwashing your quick weave. Wash your quick weave no more than once a week and you can use dry shampoo as an alternative between washing days.
Gorgeous hairstyles for quick weave
Here in this part, we collect 6 stylish and classic hairstyles for your quick weave inspiration. Explore more details how to stye a quick weave at our previous post: 5 Easy Half Up Half Down Quick Weave Styles
Half up half down sleek ponytail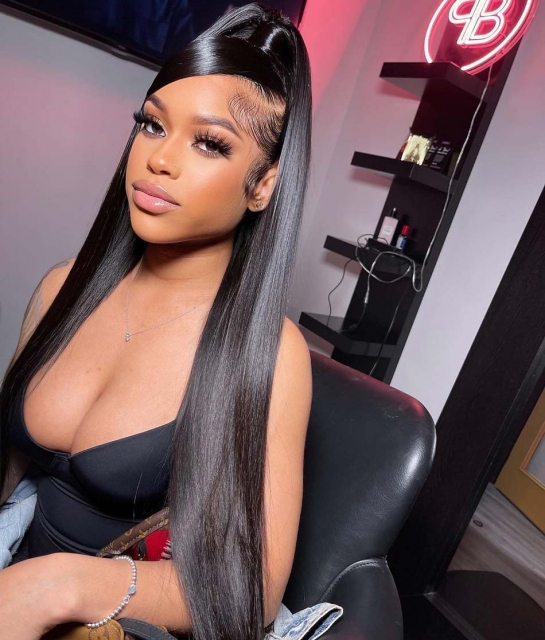 half up half down top knot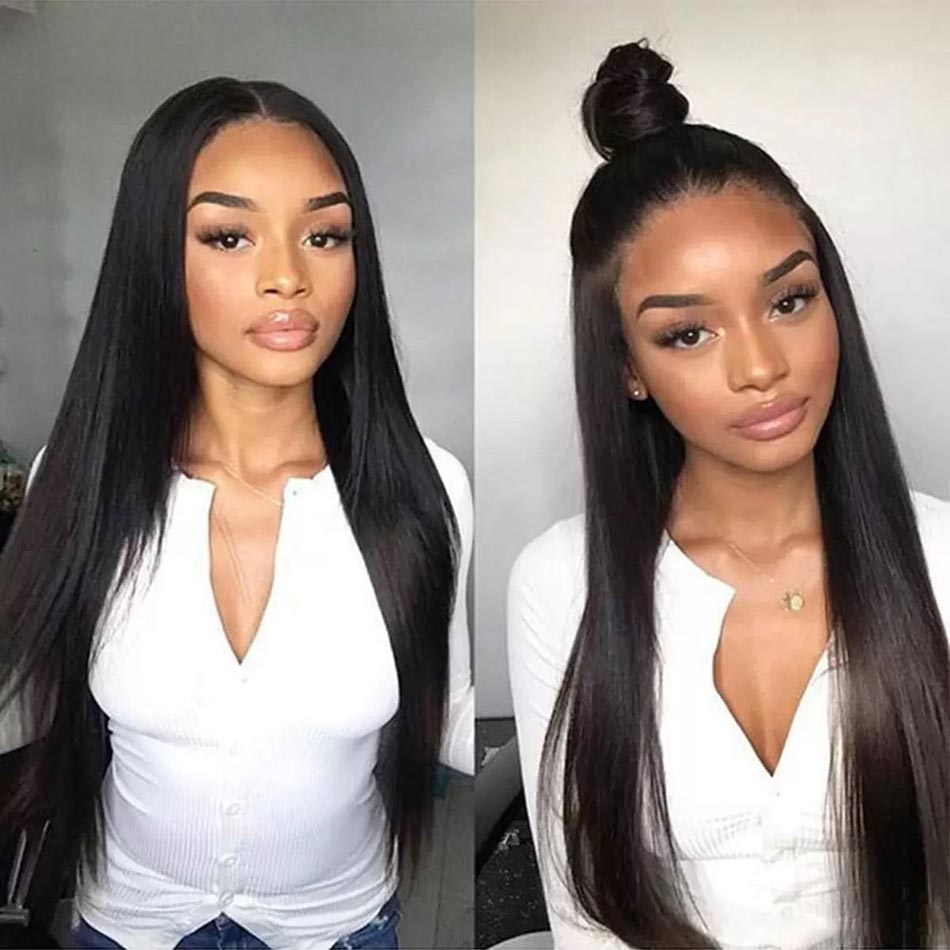 deep curly bob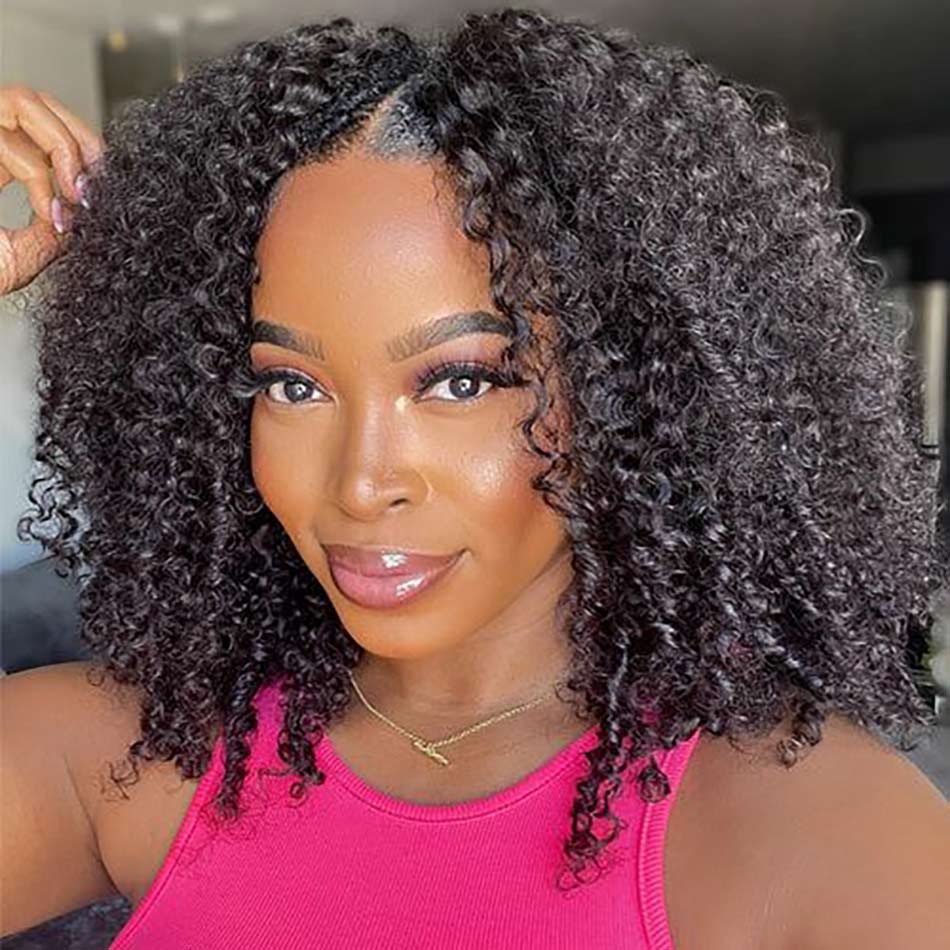 sleek top knot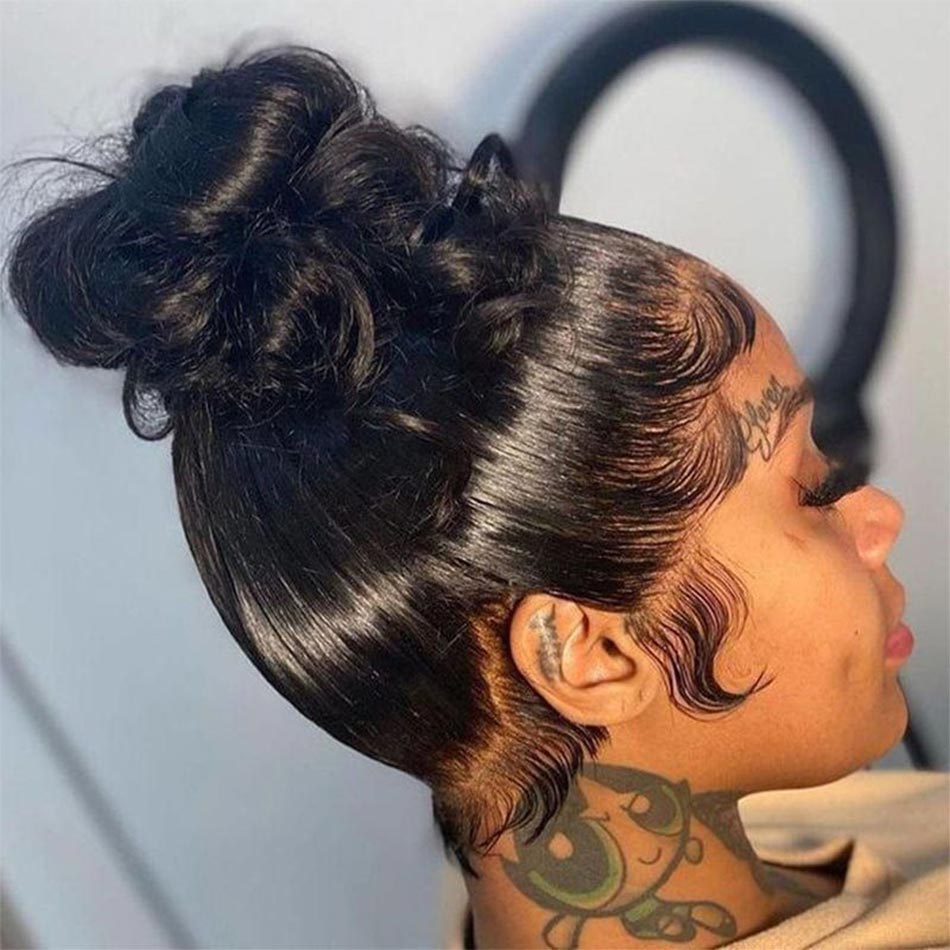 two mini buns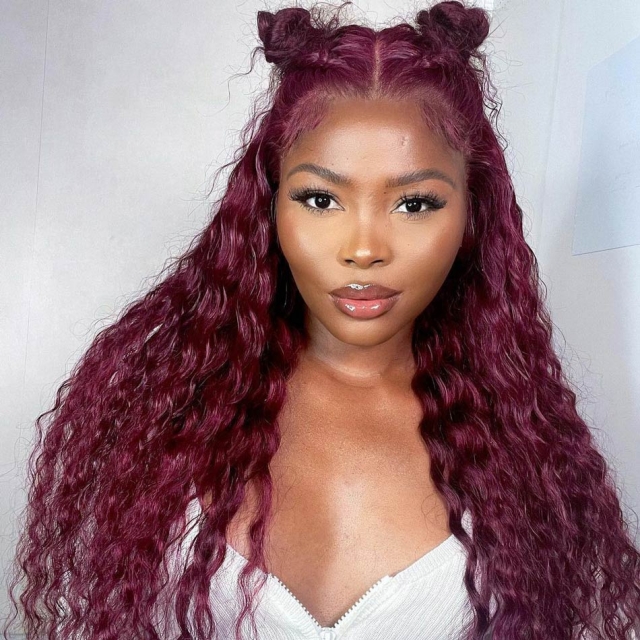 swoop ponytail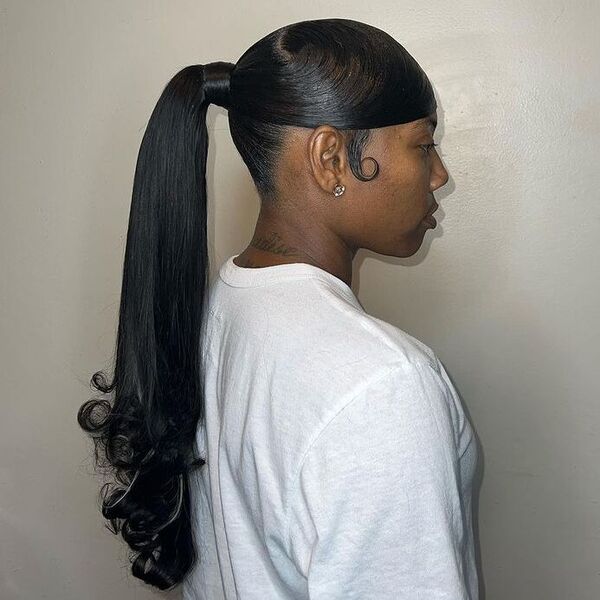 Conclusion:
The quick weave is not a brand-new weaving technique, but still has many loyal fans among black women. There's no doubt that it's a fast and easy way to add length and volume to one's natural hair. If you haven't tried it before, it's worth a try. We hope this post will help you to make a decision about whether or not a quick weave is right for you and smooth the installation and removal process.
By the way, if you think that quick weave is not a suitable choice for you, why not give tape-in, clip-in, or cold fusion a try? These weaving methods are also easy to install and remove and safe for natural hair.

Related Posts:
5 Easy Half Up Half Down Quick Weave Styles
Gorgeous quick weave hairstyles this summer
How to remove quick weaves with no damage?