How To Choose The Best Headband Wig?
Steps to choose the best headband wigs
Step 1: Human hair headband wig or synthetic headband wig
Human hair headband wigs that made with 100% human hair are more durable, more natural, more versatile, more long-lasting, and easier to take care of than synthetic headband wigs. If you have enough budget and are searching for a wig for long-term use, we more suggest you pick a human hair headband wig.
Step 2: To choose the correct wig size.
A perfect fit real hair wig can not only boost your confidence and charm but also can bring you a sense of security. If the headband wig is too big, it may slip off from your head. If the headband wig is too small, you may feel uncomfortable. Although the human hair wigs at Elfin Hair can almost flatter 99% African & American women's head sizes. To avoid that you are in the special 1% and to make sure that Elfin hair Headband wig can bring you a premium comfy, it's necessary to measure your head size before purchasing a wig.
How to measure your head before buying a wig?

Tip 1: Using a measuring tape to measure your head circumference(from above the eyebrows and ears and around the back of the head), if the circumference is larger than 25 inches or smaller than 18 inches, you may need to consult with our sales consultant.
Tip 2: Using a measuring tape to measure the distance ear to ear( from top of one ear to the top of the head, to another ear top), if the distance is larger than 16 inches or smaller than 10 inches, you maybe need to custom a wig.
Tip 3: Using a measuring tape to measure the front to back distance( from the middle of the front hairline to the top of your head, to the middle of your back hairline), if the distance is smaller than 10 inches or bigger than 18 inches, you may also need to consider to custom a wig.
Step 3: To choose the right colors and hairstyles.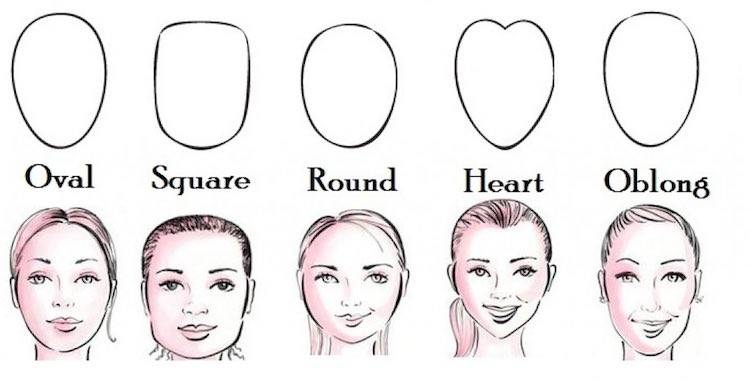 For oval-face black women who like short hair, bob headband wigs, especially curly bob headband wigs will look particularly chic on them. If you prefer long hair, opt for long curly headband wigs to add layers is a wise choice. For women with a square-shaped face, a headband wig with a side-swept bang can help to soften the bone structure of your face. For the girl with a heart-shaped face, a long bob headband wig can help to decrease your brow width and increase the width of the lower half of your face.
If you are tangling about the colors of headband wigs, natural black, brown, blonde, burgundy are the most popular hair color choices for women with black skin tones.
Of course, one of the best benefits of buying a wig is that you can rock any types of hairstyle or color you like without bringing any damage to your natural hair.
The best headband wig of 2021
There are so many types of headband wigs to choose from at Elfin Hair, no matter you are searching for short headband wigs, bob headband wigs, or headband wigs with bangs, Elfin Hair has got you covered. The following list is the top-sale headband wig human hair at Elfin Hair.
1. Headband bob wigs
If you are searching for an all-matching beginner-friendly wig, look no further, these bob headband wigs can almost flatter all face shapes.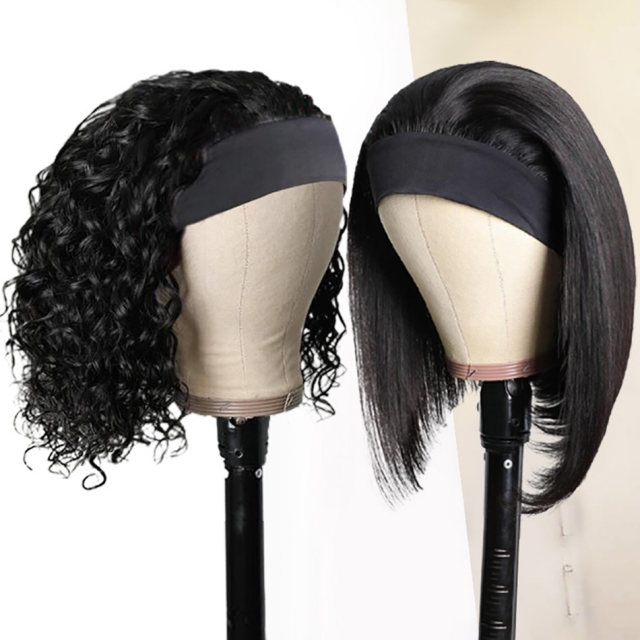 2. Curly headband wigs
These human hair headband wigs are made with 100% virgin hair, with no shedding, no tangling, no split end. These headband wigs can fit most of the head sizes of African American women.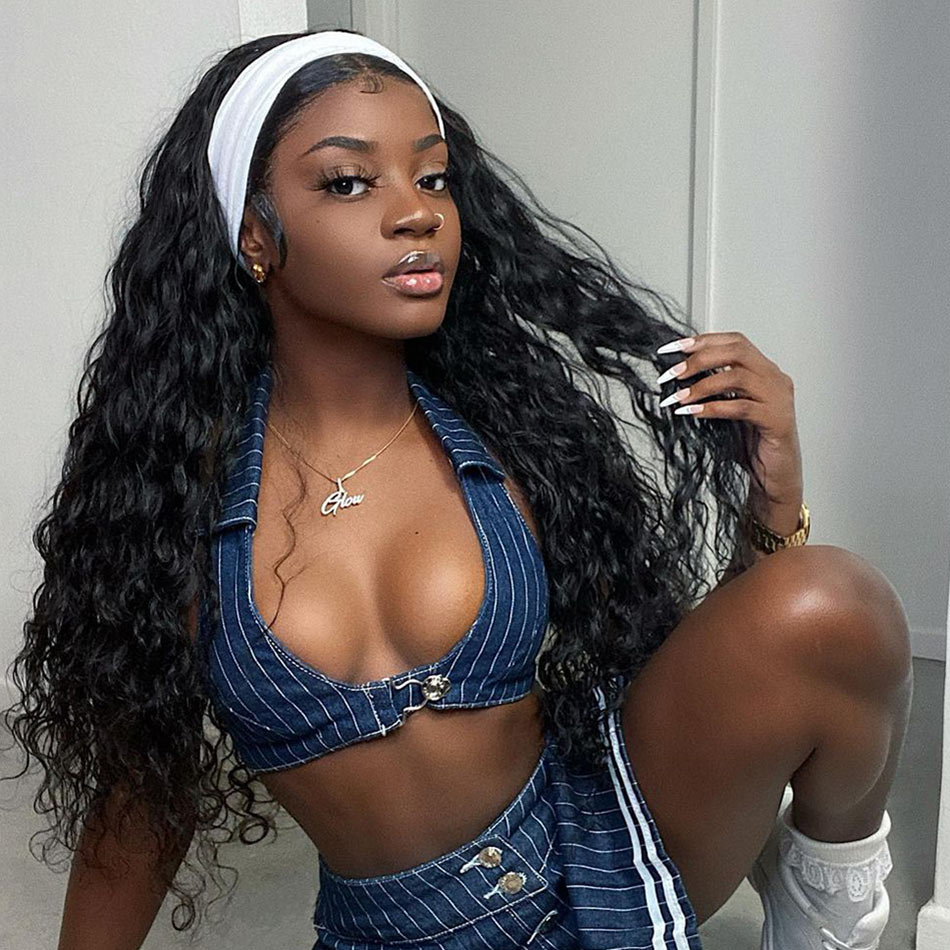 3. Straight headband wigs
The straight headband wig is very easy to manage. With 250% density, these glueless wig is available to create a full beautiful look to your head. It looks natural on African American women.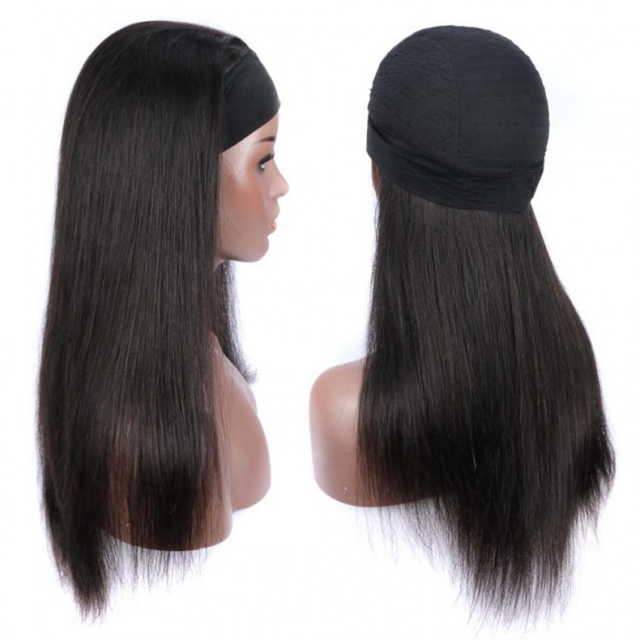 4. Deep wave headband wigs
These deep wave headband wigs are full and thick, come in 250% density, 14 inches to 24 inches for your choice. These half wigs with headbands are stylish and easy to manage. No glue nor lace needed while installation. The deep wave hair shape is available to add an elegant touch to your look.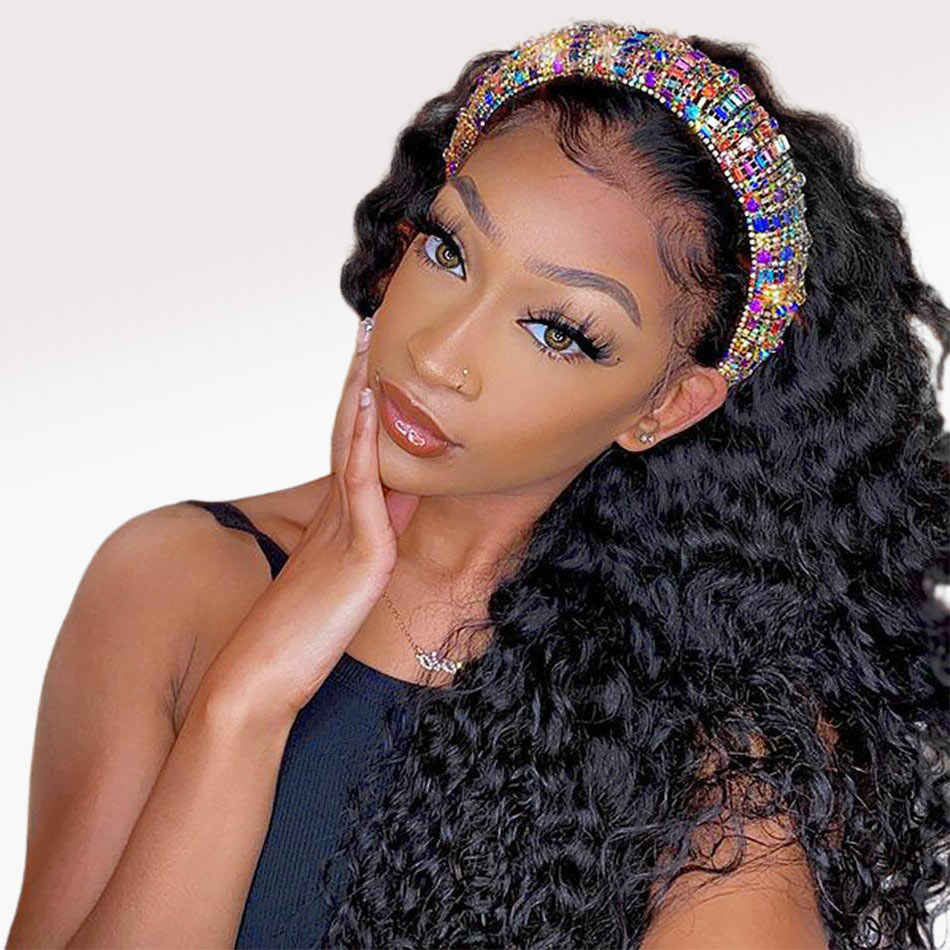 5. Kinky curly headband wigs
These afro headband wigs are soft, smooth, with a natural shine. The hair strands are hand-tied, these kinky curly headband wigs are durable and long-lasting. And the kinky curly pattern can almost flatter all African American women.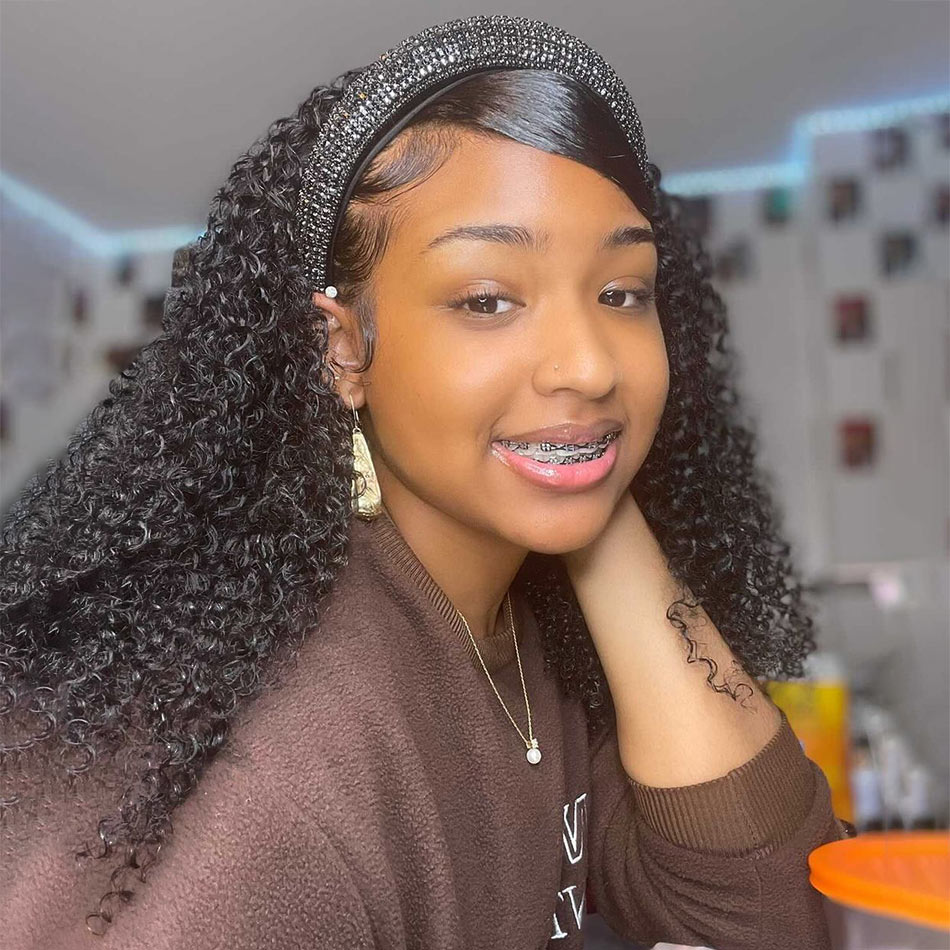 Elfin Hair headband wigs review with pictures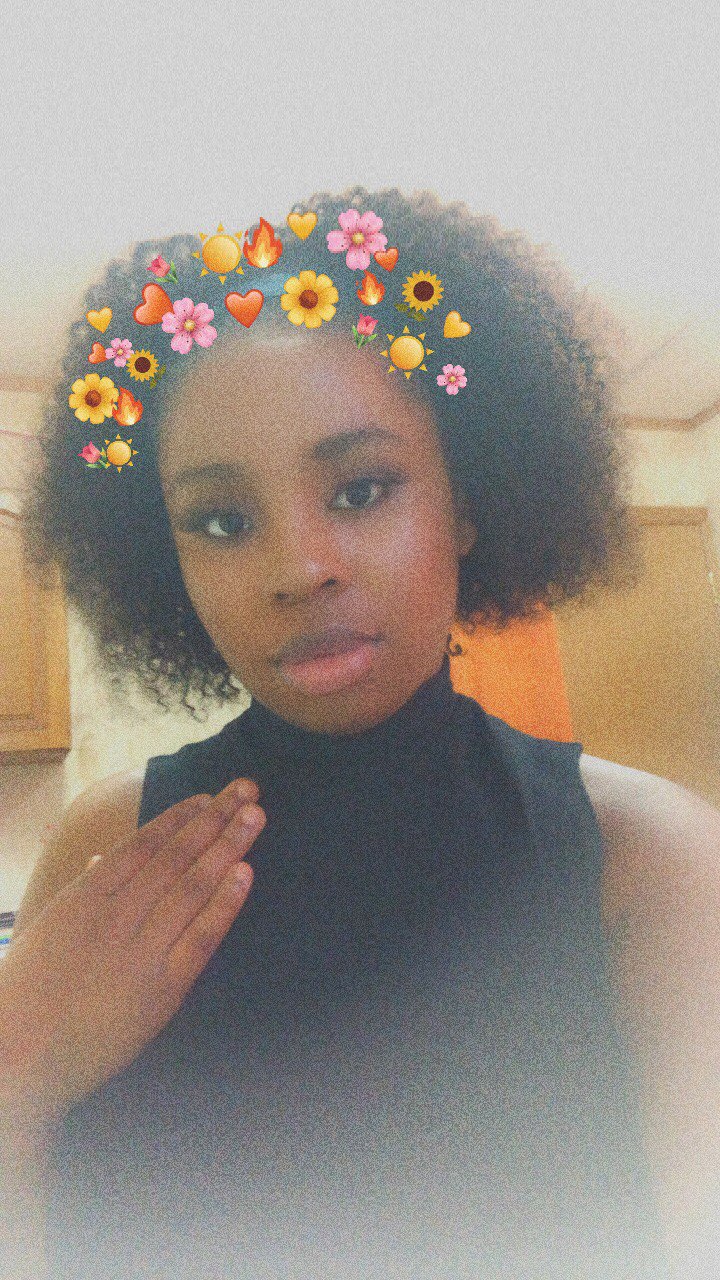 I would definitely recommend this hair, it is soft, came with no smell and was delivered quickly. I washed and conditioned the hair, with very little shedding and no tangles you can not go wrong with this hair. :-). --Tun***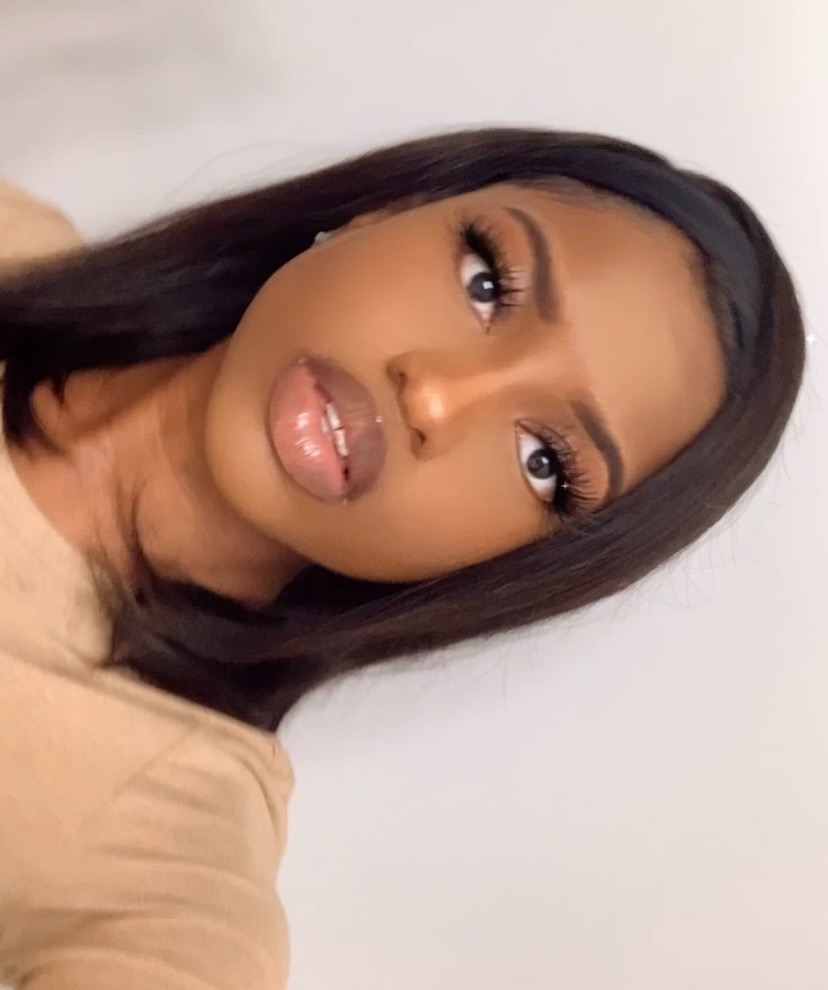 I bought this bob headband wig because I have long ones and wanted to try it. I LOVE this headband short wig. It is soft, doesn't have a strong smell, and isn't tight. Great buy, and worth how quick it is to throw on. --Bro***

Related Read:
How To Wear, Take Care, And Style A Headband Wig?
Pros And Cons Of Headband Wigs
Complete Guide of Headband Wig | Elfin Hair