Best Lace Frontal Wigs You Shouldn't Miss
What Are Lace Frontal Wigs?
The lace frontal wig refers to a wig that has a soft and transparent ear-to-ear lace sheer to which hair strands are hand-knotted individually. That's why it is also named lace front wig. This type of wig provides the wearers with a realistic hairline and creates an illusion that the hair strands are growing from their own scalp.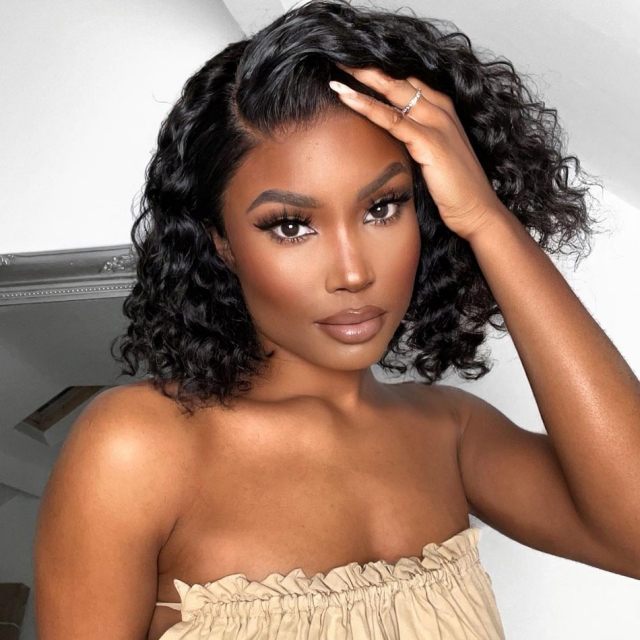 Why Is Lace Frontal Wig So Popular?
Thanks to the natural results lace frontal wig brings, it is one of the most sought-after human hair lace wigs. Here are the major pros of lace frontal wig human hair:
Natural-looking hairline: Our Lace frontal wigs have featured see-through Swiss lace. With transparent lace and HD lace to choose from. These pre-plucked lace frontal wigs can definitely provide a natural and unnoticeable hairline.
Premium breathability and comfort: The transparent Swiss lace of Lace frontal wig can not only provide a melted hairline but also premium comfort. Since the lace is thin, soft, airy, lightweight, and easy to trim but hard to tear.
Versatile in styling: The human hair lace frontal wig offers great versatility. It allows you to part anywhere you desire. You can choose to pull all the hair back and make a ponytail, a bun, or double buns. You can leave the hair straight, or choose to dye or curl to create a true masterpiece.
Plenty of choices: The lace frontal wig is such a popular lace wig type that it has derived a variety of choices. No matter if you desire no glue wig, bob style wig, burgundy wig, virgin hair wig, or high-density wig, you will find your desire one under lace frontal wigs.
Gorgeous Lace Frontal Wigs At Elfin Hair
Silky Straight HD Lace Frontal Wig
This straight lace front wig comes with a natural and clean hairline. It is made of 100% human hair, which makes it silk and soft in texture, and glossy. This HD Lace frontal wig can perfectly melt with all skin tones and provides a natural result. What's more, it's ranged in medium-density, looks full but not too heavy, comfortable for everyday wearing. Its luxurious and natural appearance always leaves others highly praise.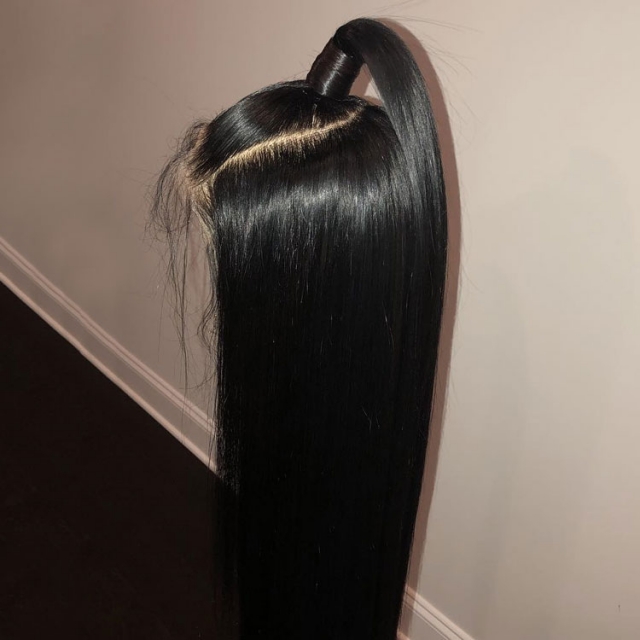 HD Lace/ Transparent Wet And Wavy Lace Front Wig
This wet and wavy lace front wig comes with 2 density selections to choose from: 200% density, and 250% density. It looks extremely full and thick. An ideal option for those who desire a luxurious hair look. And you just need to spray a small amount of water, it can easily achieve wet and glossy curls.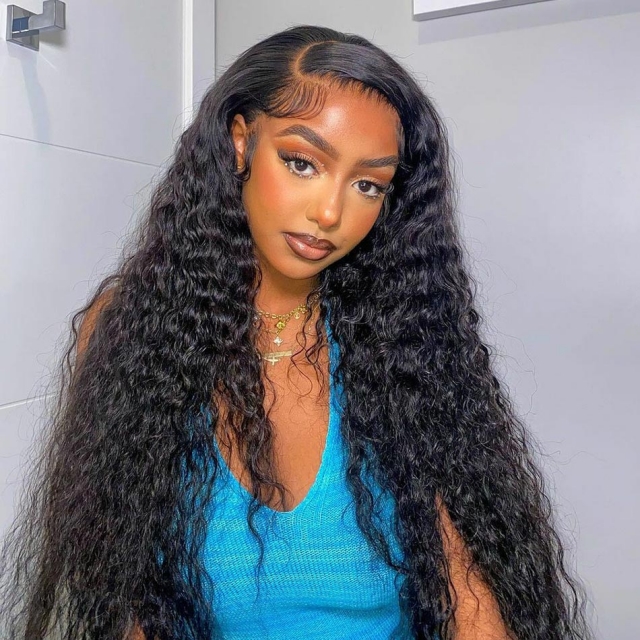 Transparent Lace Ginger Lace Front Wig 200% Density
This ginger lace front wig is ranging recently. It comes with bright red glossy which can add complement to dark skin and lighten up the looks. This ginger wig is soft to touch and full of volume. Available with a variety of selections for length, from 18 inches to 30 inches.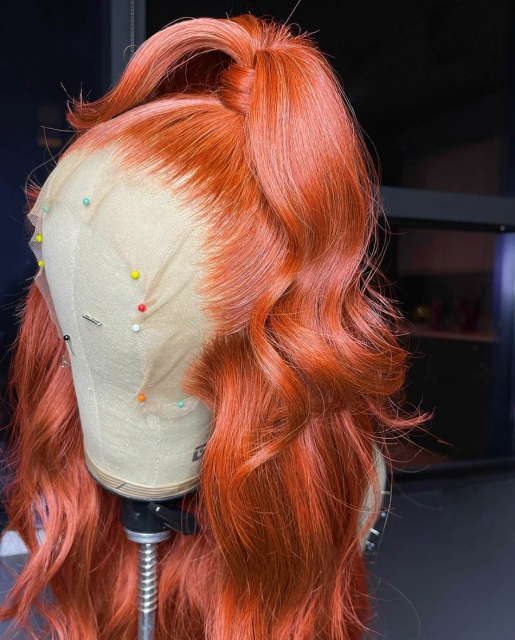 Lace Frontal Bob Wig Honey blonde Highlight Hair
This is our new launch highlight bob wig, available in length from 10 inches to 14 inches. It's lightweight and comfortable for wearing. This lace front bob wig looks full and thick, adds a ton of surface and depth, and makes you look more charming and beautiful. What's more, it can perfectly match all occasions.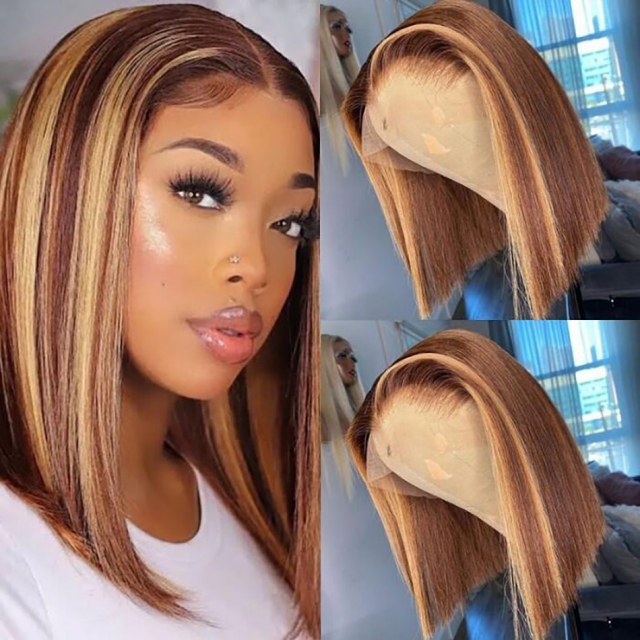 Pre-plucked 13x4/ 13x6 Lace Front Bob Wig
This lace front bob wig has been pre-plucked, so you don't need to pluck it by yourself. This pre-plucked lace front wig provides a clean hairline, and the baby hair looks natural. Available in lace type: transparent lace, HD lace. The transparent lace wig is more durable and blends better with light skin tones.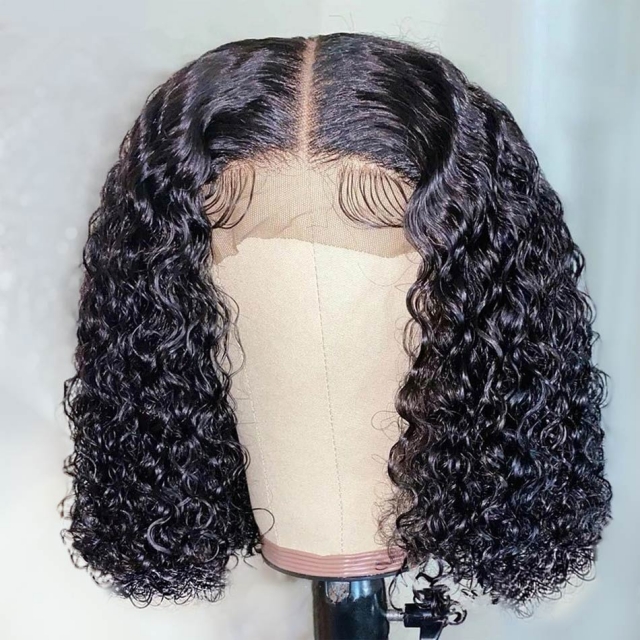 Kinky Curls Lace Front Wig 13x4 Transparent Lace Wig
This kinky curl lace front wig looks extremely full and voluminous. Ideal for those who desire a thick and luxurious hair look. The natural hairline and texture leave others wondering how you achieve such a gorgeous look. Available in length from 10 inches to 24 inches. And you can choose from transparent lace and HD lace according to your preference.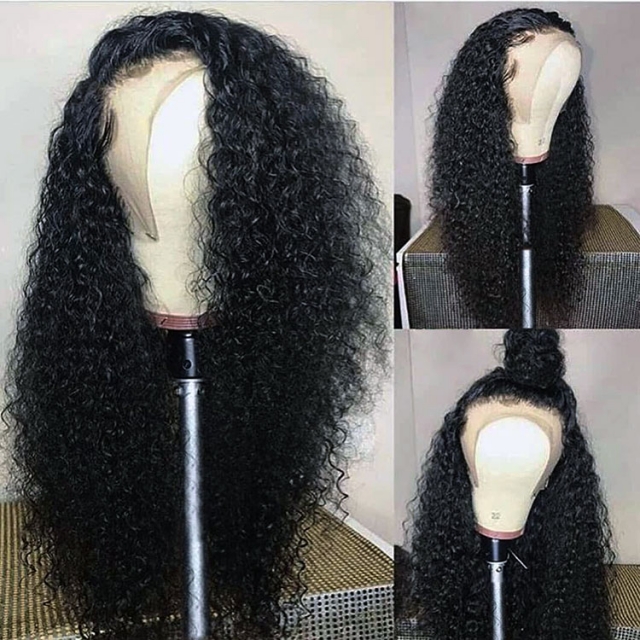 Pre-plucked Body Wave Lace Front Wig
This body wave lace front wig provides a lot of bouncy bodies. It looks full and luxurious. Its charming wavy body creates a great balance between grace and sexy. And it is also versatile in styling, you'll easily find the option that fits your styling needs.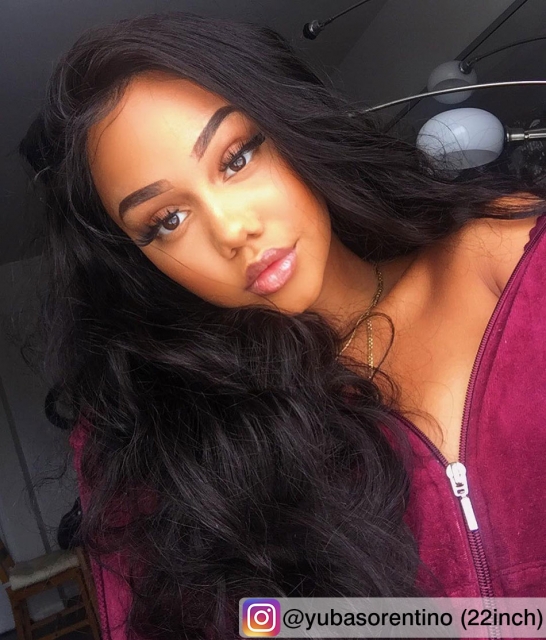 These are the latest top-selling lace frontal wigs. Elfin Hair offers various human hair lace front wigs in a variety of textures, colors, and lengths. Click and explore our collection of 13x6 lace front wigs and 13x4 lace front wigs. All our lace frontal wigs are made of cuticle-aligned human hair, soft, smooth, bouncy, have a natural luster, and can last for a long time.
Related Posts:
All the basics you should know about HD lace frontal
How: Bleached knots on Lace Closure, Frontal and Lace Wigs
Lace Frontal Vs. Full Lace Wig: Get the One That Satisfies Your Needs
Closure Wig VS Frontal Wig | Elfin Hair