How Long Is 16 Inch Hair?
When it comes to choosing the perfect hair length, there is a wide range of options to consider, each with its own unique charm and appeal. Among these, the versatile and fashionable 16-inch hair length has emerged as a popular choice. But what does 16-inch hair look like, and why has it gained so much attention in recent years? In this comprehensive guide, we will explore its characteristics, styling options, and how to choose your perfect-fit hair length. Whether you are contemplating changing up your look or simply want to understand the appeal of this hair length, this post has got you covered.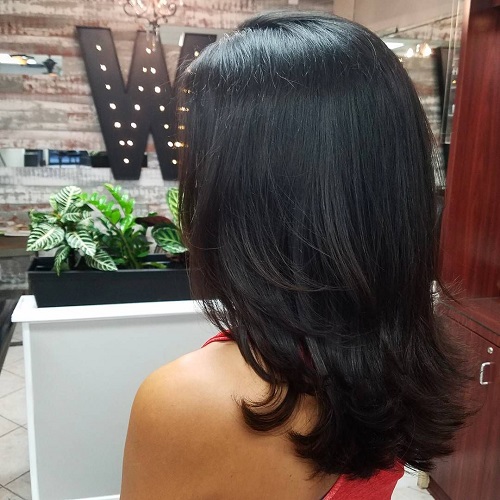 What is 16-inch hair?
"16 Inch hair" refers to hair that is 16 inches (40.64 centimeters) in length. A 16-inch hair length typically falls around shoulder blades or below the shoulder, depending on the person's hair type, texture, and whether the hair is straight or curly. The length is usually measured from the top or root of the hair to the ends when the hair is pulled straight. A 16-inch length is considered medium to long and provides versatility for different hairstyles, such as updos, braids, and ponytails.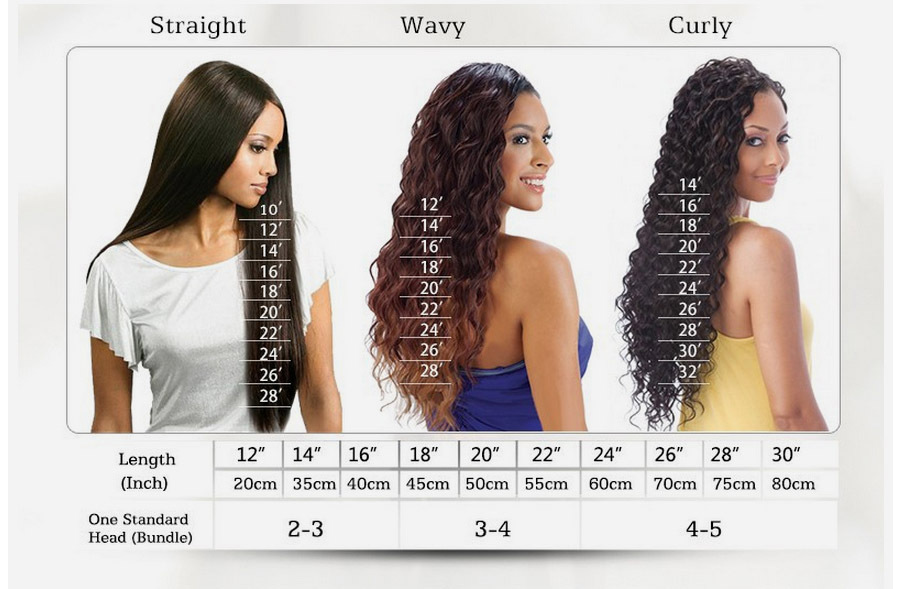 How to measure 16-inch hair?
To measure 16-inch hair, you'll need a flexible measuring tape or a ruler and a comb. Follow these steps:
Step 1: Prepare the hair
Comb the hair gently to remove any tangles and make sure it lies flat and smooth. If the hair is curly, wavy, or has significant texture, gently stretch it out to its full length.
Step 2: Find the starting point
Locate the point where the hair strand starts from the scalp or, in the case of a hair extension or wig, from the attachment point. This is where you'll start measuring.
Step 3: Position the measuring tape or ruler
Place the "0" end of the measuring tape or ruler at the starting point of the hair strand, making sure it lies flat against the hair. Hold it in place with one hand.
Step 4: Measure the hair
With your other hand, follow the length of the hair strand, keeping the measuring tape or ruler flat and parallel to the strand. You can also ask someone to help you hold the tape or ruler.
Step 5: Determine the length
Continue measuring until you reach the end of the hair strand. Make a mental note of where the strand ends on the measuring tape or ruler. The length of the hair strand should be the number of inches from the starting point to the endpoint.
Step 6: Double-check
It's an excellent idea to measure the hair strands again to confirm your measurement accuracy.
Keep in mind that measuring hair is not an exact science, and slight length variations can be expected.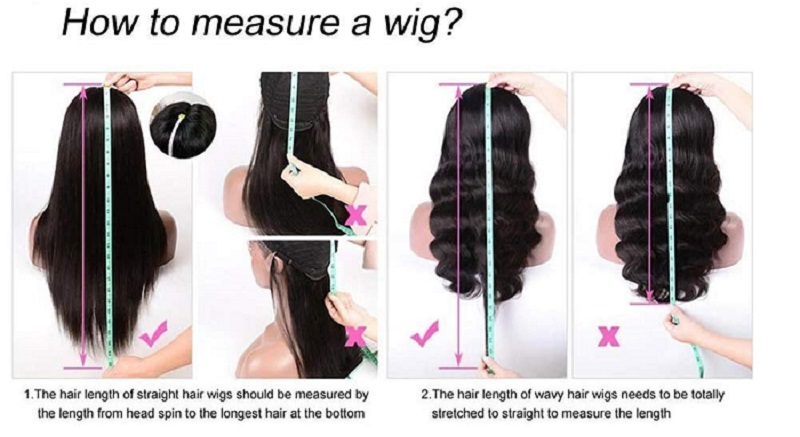 16 Inch vs. 18-inch hair extensions
When deciding between 16-inch and 18-inch hair extensions, there are several factors to consider, including the length and hairstyle you want to achieve, your natural hair length, and your budget.
Length: A 16-inch hair extension will fall around the mid-back area, while an 18-inch extension will reach just below the mid-back or around the waistline.
Weight and Comfort: Longer extensions can be heavier and may put more strain on your natural hair. If you're concerned about the weight, 16-inch extensions might be a more comfortable choice.
Versatility: The extra length of the 18-inch extensions may allow for more elaborate updos and intricate hairstyles.
Cost: This means 18-inch extensions will typically be more expensive than 16-inch extensions.
Maintenance: Longer extensions may require more time and effort to maintain, due to the additional length.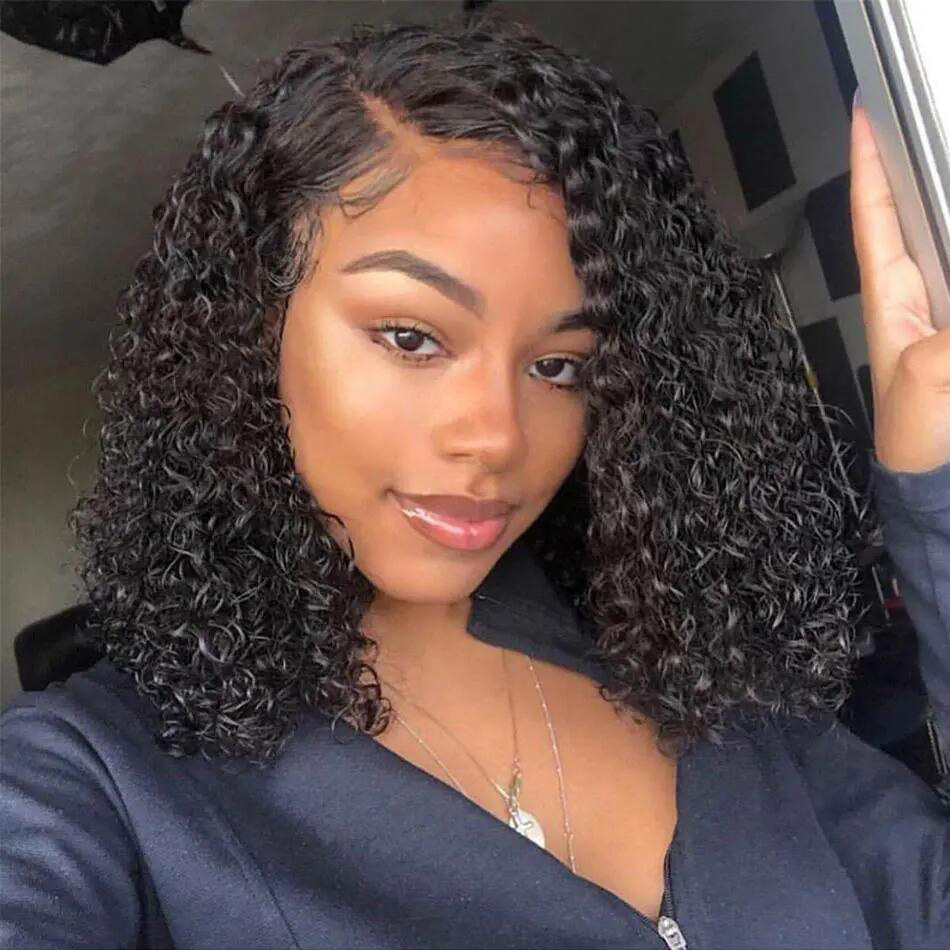 16 Inch vs. 14-inch hair extensions
Here are a few factors that you need to take into consideration while choosing between 16-inch hair and 14-inch hair:
Length: 14 Inch hair is a short to medium hair length that typically reaches your shoulder. While 16 Inch hair is medium to long, usually reaching down to the shoulder and over the mid-back.
Weight: With the same density and materials, 14-inch hair should be lighter than 16-inch hair.
Versatility: Typically, longer hair extensions are more versatile in styling than short hair extensions.
Cost: With the same hair type, texture, and density, 16-inch hair is more expensive than 14-inch hair due to the extra length it brings.
Maintenance: Generally, long hair extensions require more upkeep than short hair extensions.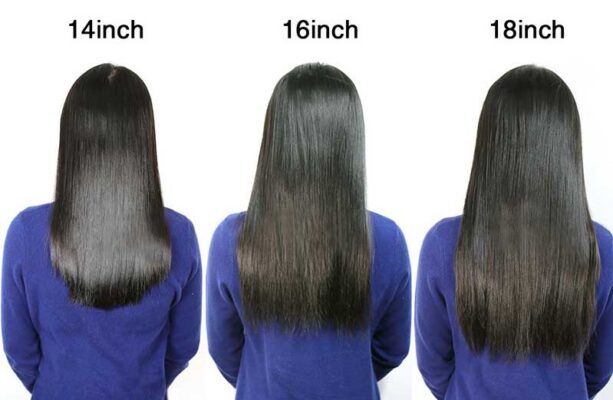 Factors to consider while choosing hair lengths
Choosing the right hair length is a personal decision influenced by several factors. When deciding on a hair length, consider the following aspects:
Face shape: Your face shape plays a significant role in determining the most flattering hair length. For example, long hair can elongate a round face, while short hair can accentuate an oval face.
Hair texture: Different hair textures, such as straight, wavy, curly, or coily, can have different appearances and behave differently at various lengths. If the hair is curly, wavy, or has a significant texture. It typically appears shorter than straight hair.
Lifestyle: Consider how much time and effort you're willing to devote to hair care, styling, and maintenance. Shorter hair may require less upkeep, while longer hair may provide more styling options but require more attention.
Personal style: Your hairstyle should complement your style, whether it's edgy, classical, or trendy. Choose a hair length that suits your personality and fashion preferences.
Comfort: With the same density and hair type, short hair is typically more lightweight and comfortable to wear than long hair extensions. Consider your comfort level when choosing a hair length.
Hair health: If your hair is damaged, thinning, or experiencing breakage, a shortcut might be an appropriate option to help promote healthier growth due to the less tension and weight it brings.
Your height: People with shorter stature might opt for shorter hair lengths or medium-length hairstyles to elongate their appearance. It might be better for the taller to choose longer hair lengths since they can create a balance between their height and overall appearance.
Lifestyle: Consider workplace or professional expectations when choosing hair lengths. Some jobs may require a more conservative hairstyle, while others allow for more freedom in self-expression.
Gorgeous hairstyles for 16-inch hair
16 Inch hair offers great versatility for various hairstyles, as it is long enough to style into updos, yet not too long to be unmanageable. Here are some gorgeous hairstyles for 16-inch hair:
Long Bob (Lob): A long bob or lob that ends at 16 inches can be a sophisticated and versatile option. Keep it sleek and straight. This style drops attention on your beautiful facial features. The beautiful peekaboo highlights make it a chic and modern choice.


Layered and Curled: Adding layers to your 16-inch hair can create more dimension and movement. Curl your hair using a curling iron, wand, or flexi rods for soft, bouncy curls that frame your face. This hairstyle is suitable for natural, relaxed, or extension-enhanced hair.


Box Braids: Box braids are a classic protective style available in 16-inch lengths. Depending on your preferences, select a braid size. The braids can be worn down or styled into updos like a high bun or a half-up, half-down style.


Faux Locs: Faux locs are also a protective style that mimics the look of natural dreadlocks. Achieve this 16-inch hairstyle by wrapping hair extensions around your natural hair or braiding it. You can style them in various ways like a ponytail, bun, or half-up, half-down. Or you can accessorize the locs with beads.


Kinky Twist Out: Create small twists using your natural hair or adding hair extensions, and then unravel them after a few hours or overnight to achieve a voluminous and defined twist out. The result is a stunning, textured look that showcases the natural beauty of your hair.


Crochet Braids: Crochet braids can provide a gorgeous 16-inch hairstyle that is low-maintenance and versatile. Create a boho look with different curl patterns, such as water wave, deep wave, or loose wave.


High ponytail: A sleek high ponytail is a classic look that can be dressed up or down. This hairstyle is easy to achieve and suitable for all occasions. Make sure to smooth out any bumps or flyaways for a polished finish.


Space buns: Divide your hair into two sections and create two buns on the top of your head for a fun and playful hairstyle- space buns. You can make them sleek or messy, depending on your preference.

Conclusion:
In conclusion, 16-inch hair refers to the length of hair strands that measure approximately 40 centimeters from the scalp to the tips. This medium length offers versatility in styling, making it popular for those seeking a balance between short and long hair. And it is also an ideal choice for those seeking a fashionable and manageable hair length. Explore 16-inch hair extensions at Elfin Hair. Elfin Hair provides high-quality human hair extensions in a variety of colors, textures, and lengths. No matter you are searching for seamless clip-ins to switch your hair instantly or the best hair weave for sew-in, we have got you covered.
Related Posts:
Gorgeous Hairstyles For 14-Inch Hair
Weave Lengths Guide| How to choose the length of hair weave?