What is money piece hair?
Women always track the trending hairstyles to light up their hair look. If you always focus on the trending hairstyles, you will definitely notice that money piece highlights. Actually, money piece hair is not an emerging hair color. It has been here for many years and started to get raging this year. You can easily see money piece hairstyles in Ins and Tiktok.
In this post, we are gonna make a simple introduction to money piece highlights, including what exactly money piece hair is and why you should pick this lovely hairstyle.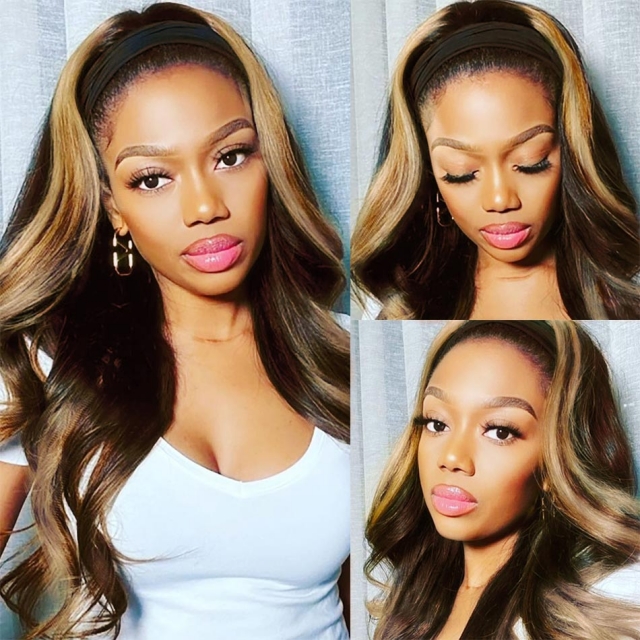 What are money pieces in hair?
Money piece hair (also known as the face-framing highlights), is a trending hairstyle with bright or lighter face-framing highlight hair strands on the front of the hairline. The bright highlights create a contrast to your natural hair, which helps to highlight your facial features and get a vibrant hair look.
Why is it called money piece hair?
Some may wonder why is it called money piece hair? you may be surprised to know that the name "money piece" has nothing to do with its appearance or dyeing technique. Some hair experts say that it's called money piece hair cause it's one of the most budget-friendly and time-saving methods to reach a highlight hairstyle.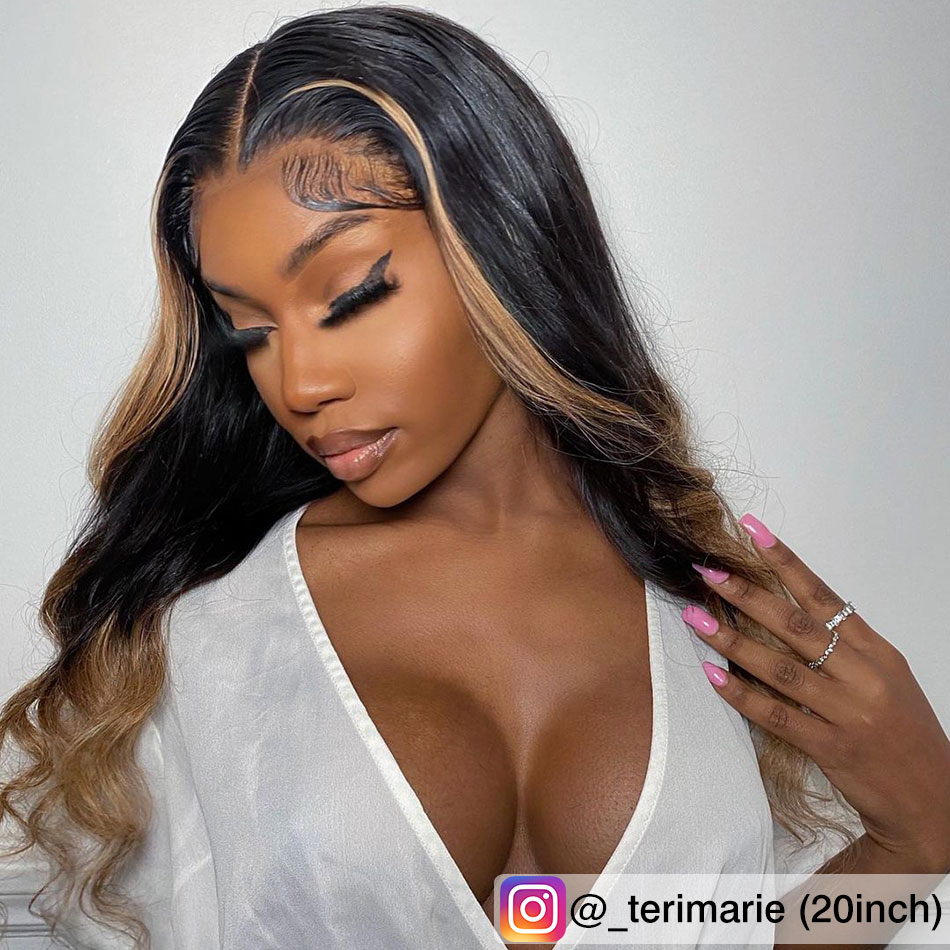 How long do money pieces last?
If you choose to do money piece in your natural hair, typically, it can only last for about 3-4 months, depending on how fast your natural hair grows.
But if you buy a human hair wig with money piece highlights directly, it can last for up to 1-2 years with proper care. And you can get more benefits from getting a human hair highlight wig, such as protecting your natural hair, versatile in styling and low maintenance, etc.
How much does money piece hair cost?
The price of a money piece hair ranges from $100-$200, varies from your area and the stylists.
If you want to protect your natural hair from the dyeing materials, or you want to keep the money pieces for a longer time, a human hair wig with money piece highlights is a good choice. Explore the latest collection of money piece wigs at Elfin Hair. Choose from blonde money piece highlights on dark hair, brown hair with blonde face frame highlights, burgundy hair with maroon highlights, and so on... All our money piece wigs are made of 100% human hair, soft and silky in texture. By the way, you can get these cheap nice wigs for no more than $100 at Elfin Hair!!!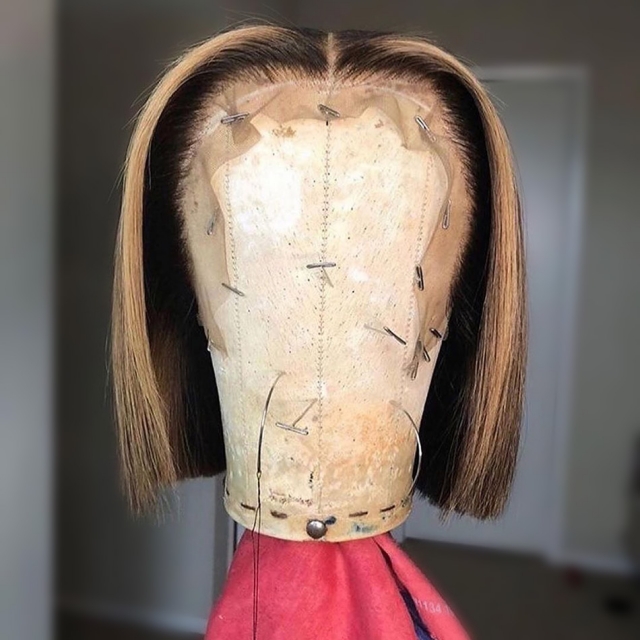 Can black girls rock money piece hair?
Of course. The charm of this hairstyle is that it can flatter all skin tones and all hair colors. It's unlimited in shades you choose to add highlight. If you want to go bold, you can opt for money pieces in a shade of pink or blue. Or if just want to add the finishing touch to your daily look, blown or blonde highlights also look good. You just need to make sure that you do pick a lighter shade for the face-framing highlights.
Benefits of getting a money piece wig:
Create a fresh and vibrant hair look: The money piece highlights can retouch your face shape and highlight your facial features. Face framing hairstyles work well on all hair textures and hair colors.
Protect your natural hair: with a money piece highlight wig on, your natural hair underneath can be well protected from harmful styling products and heat treatments. Besides, for those who suffer from thin hair and damaged hair, opt for wearing a money piece lace front wig is also a protective way, while providing a natural and bright hair look.
Longevity: A money-piece lace front wig can last longer than dyeing money pieces in your natural hair.
Wallet-friendly: Money piece highlights are cheaper than getting a full head piano highlight in the salon. It's an ideal option for those who wanna reach a highlight hairstyle at a low cost. You can easily get a 100% human hair wig with face frame highlights at Elfin Hair for no more than $100!
Time-saving: The entire money piece highlight process is easy to handle and costs less time than getting a full head highlight hair, even if you are new to dyeing hair.
Low maintenance: face frame hair requires little maintenance, you just need to treat it as your natural hair.
Versatile in styling: A 100% human hair money piece wig allows you to dye, straighten, and curl as you desire. And you go ahead with tons of color combinations to create a personalized framing highlight hair look that will never be unnoticed. If you want to go bold, you can opt for pink money piece hair. Or if just want to brighten your daily look,

blonde face framing highlights on dark hair

also look good.
Explore the best human hair lace wigs with face-framing highlights at Elfin Hair. All wigs, bundles, and hair extensions provided by Elfin Hair are made of 100% virgin hair, soft, silky, and textured, with no shedding, and no tangling. Be a trendsetter this season with these gorgeous money piece highlight hair!
Related Posting:
How To Highlight A Human Hair Wig At Home?
What Are 99j Wigs? How To Dye Your Wig to Burgundy Color?
How to make a skunk stripe wig?