All you need to know about clip-in ponytails
What is a clip-in ponytail?
The clip-in ponytail extension gives girls a quick and easy way to change their hairstyle and attach a ponytail to their natural hair. Clip-in hair ponytail (also known as wrap-around ponytail) features a comb on the base and a wrap-around velcro strap. It comes as a pre-styled ponytail, can be easily attached to one's natural hair seamlessly, and add volume. It's an ideal option for those who are keen on ponytail hairstyles and wanna make a magical and fabulous change to their hair look instantly.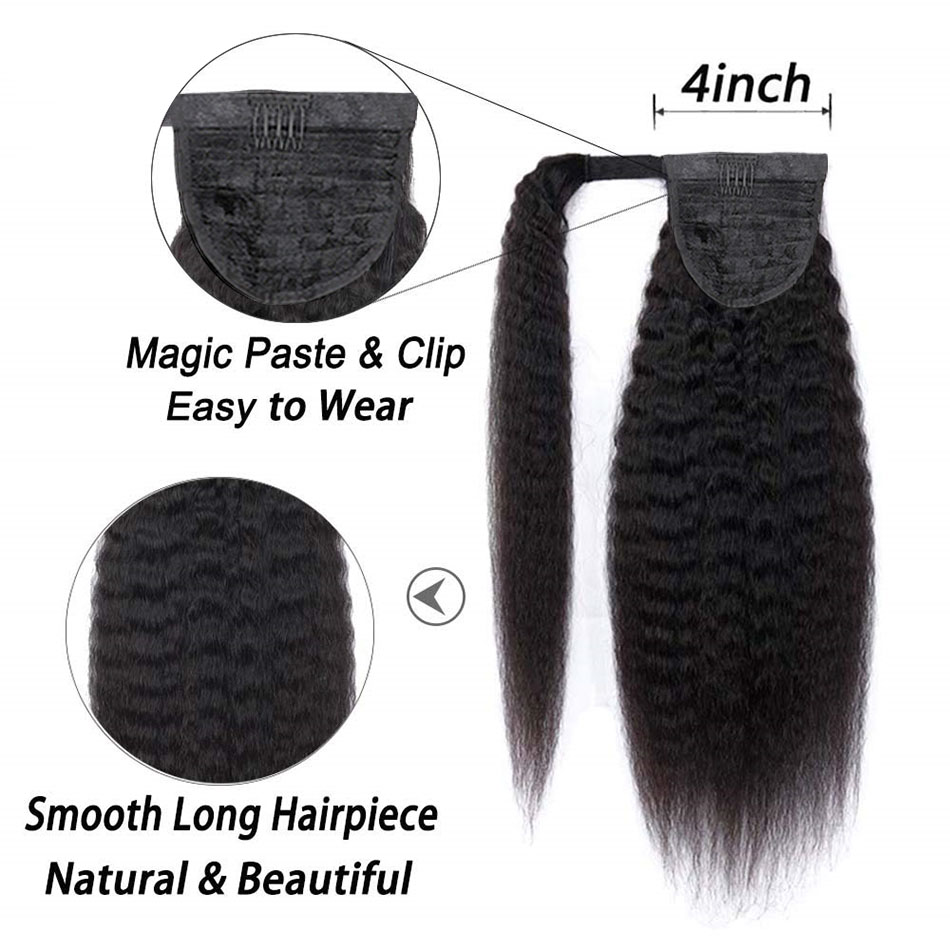 How to put on a clip-in ponytail?
Clip-in ponytails are quite easy to put on even if you are new to the wig game. Here are steps to put on a ponytail extension.
Step 1: Make sure your natural hair and scalp are clean and dry. Detangle your natural hair and pull it into a ponytail. Tie the ponytail with a hair tier.
Step 2: Clip the extension into your ponytail and wrap it around your ponytail to hide your own ponytail and the hair tier.
Step 3: Pull and wrap the velcro strap around the ponytail tightly to secure it. And you can also add some bobby pins to secure the ponytail.
Step 4: Style your clip-in ponytail as you desire. You can simply make a sleek ponytail or try to braid or twist it to rock your look.
Is a ponytail extension a protective style?
Of course, this extension type requires no glue and no sew-in. It never leads to extra tension on your scalp. Clip-in ponytail extensions are the safest, most protective extensions that help women make a natural transition instantly.

6 Easy and classic clip-in ponytail styles for black hair
Ponytails are one of the most classic and easy ponytail styles that suit all kinds of women and are ideal for any occasion. You just need to pull all your hair back into a ponytail and apply some gel or edge controls to make it sleek and neat. If your natural hair is thin, you can choose to attach a ponytail extension to add volume and length.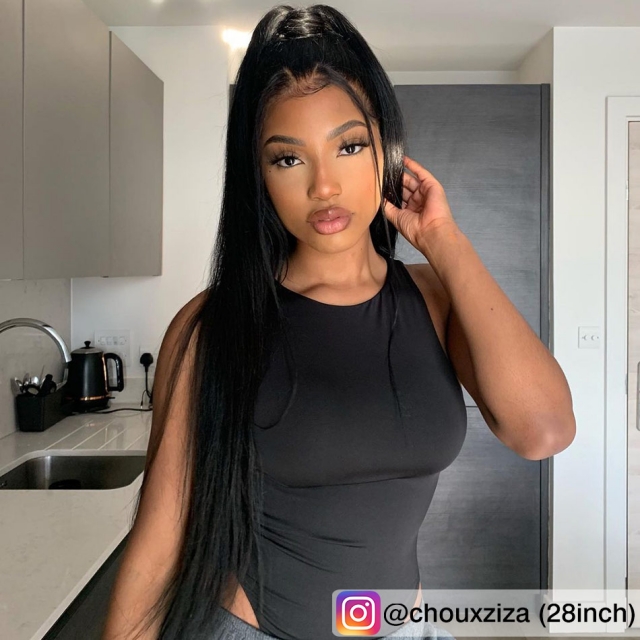 A sleek swoop ponytail is a classic and fabulous ponytail style that is loved by tons of black women. Here are some steps to create a side swoop ponytail yourself.
Deeply wash and comb your hair to remove tangles. Leave out a U-shaped side part section of hair for a swoop. Pull the rest of the hair into a tight ponytail. Tuck the swoop to one side behind your ear, comb the swoop to make it neat, apply some hairspray and blow it dry. This will make it sleek and give it a polished touch. And then add the ends of the swoop into the ponytail. If you desire a full and thick ponytail, you can also put on a wrap-around ponytail to add volume. Finally, lay down your baby hair and apply some edge controls. Now you're all set to rock your side swoop ponytail.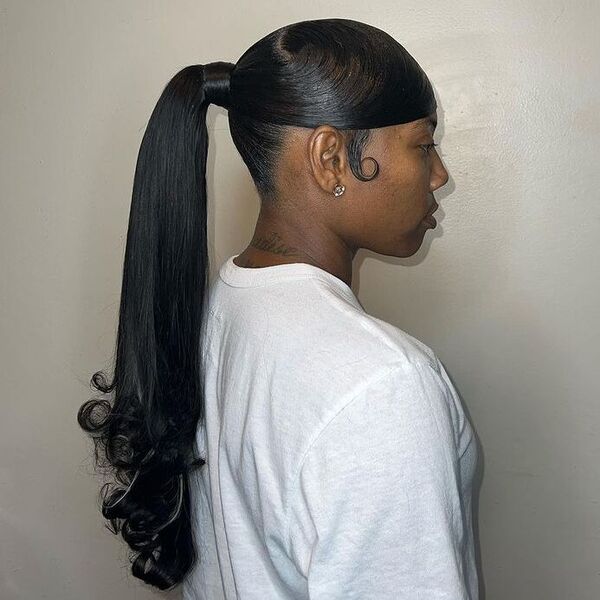 Curly hair comes in a springy and loopy "S" pattern. Compared to other hair textures, it looks extremely thick and voluminous. Tightly pull your natural hair into a high ponytail, and apply some hair gel to make your hair look sleek and neat. And then put on a curly clip-in ponytail to add volume.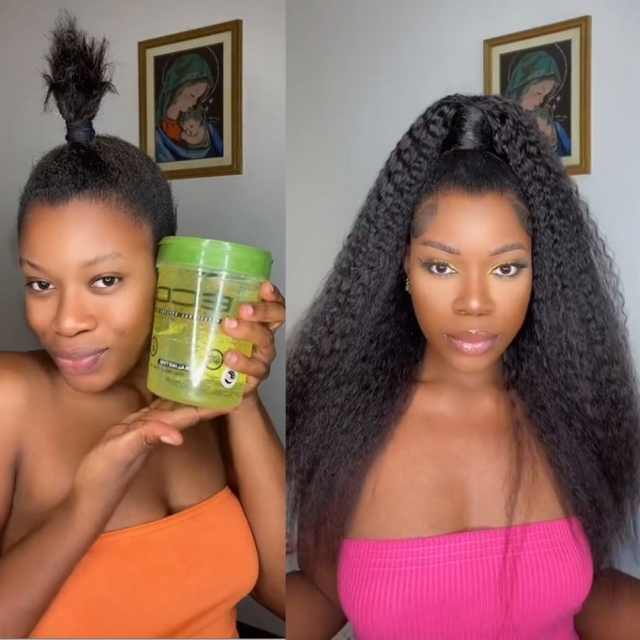 Hairstyles with bangs can shape almost any face shape. It adds layers and hair with bangs typically makes women look younger. Or you can also transform your ponytail into a half-up half-down style and make a top knot. Explore various bangs wigs at Elfin Hair!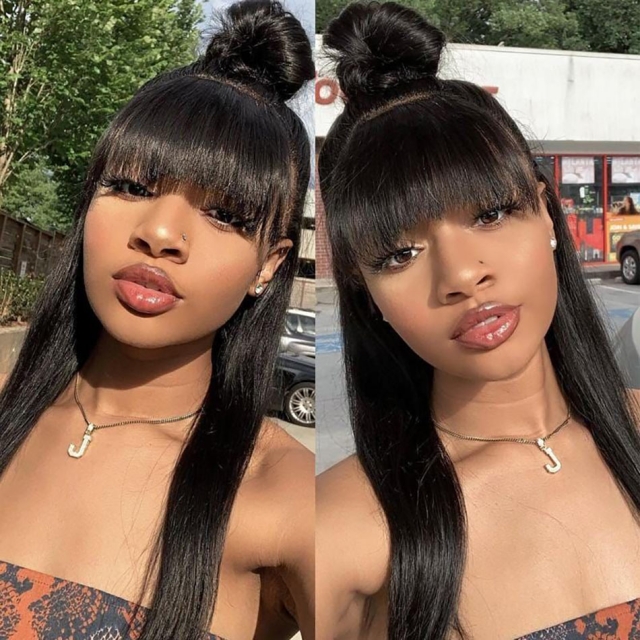 Ponytail with braid in the front
This hairstyle looks sweet and lovely, and can perfectly handle all occasions, no matter if it's a wedding or a date. You just need to leave out a portion of hair in the front for a braid and put the rest of the hair into a ponytail. Then braid a plait wrap around your hairline. Add the ends of the braid to the ponytail. And your front braided ponytail is already finished.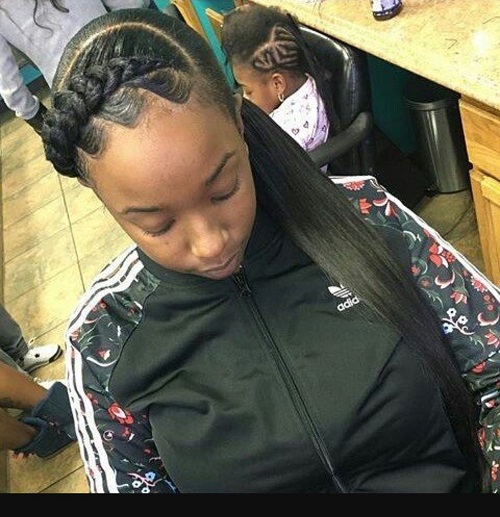 The braided ponytail looks chic and cool. It's ideal for those who want to add personality to ponytail styles. This hairstyle is primarily for black women. You can simply braid two cornrows on top of your temple and wrap them around the base of a ponytail. Put on a clip-in ponytail and add the tails of two braids around the ponytail to hide the hair tie.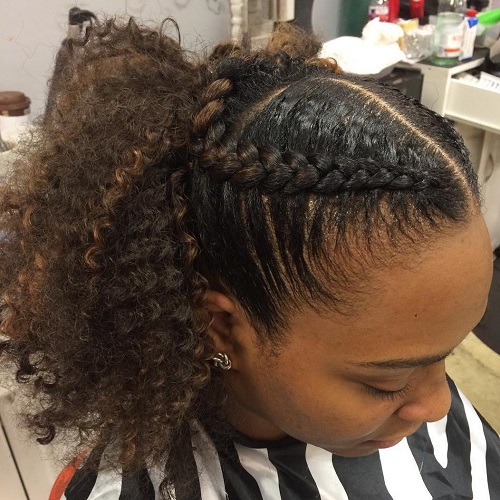 Where to buy clip-in ponytail human hair?
ElfinHair offers affordable 100% human hair extensions in various lengths, textures, and shades to cater to different women. Choose from microlinks, tape-in hair extensions, clip-in hair extensions, and clip-in ponytails at ElfinHair's online hair store. We have our own hair factory in China and source 100% human hair worldwide to ensure quality. What's more, we have a long history of providing high-quality human hair extensions and wigs. That's why we can offer you the best quality human hair at a cheaper price. Click and discover the best human hair extensions for black women.
Related Posts:
Top 10 High Ponytail Hairstyles For Black Women
5 Easy Half Up Half Down Quick Weave Styles
Two Strand Twist With Extensions: All You Should Know