How long does a closure sew-in last?
If you are planning to get a closure sew-in and want to know how long it lasts, then keep on reading this blog. We are discussing everything you need to know before having a sew-in closure installed, especially if you are a beginner.
Sometimes we just hear about one thing that how good it is, we feel desperate to have it without knowing if it will be suitable for us or not. So, other than telling how long the sew-in weave lasts, we will tell you the pros and cons of it with a quick comparison with the lace frontal sew-in and some amazing managing tips for it. So, let's start.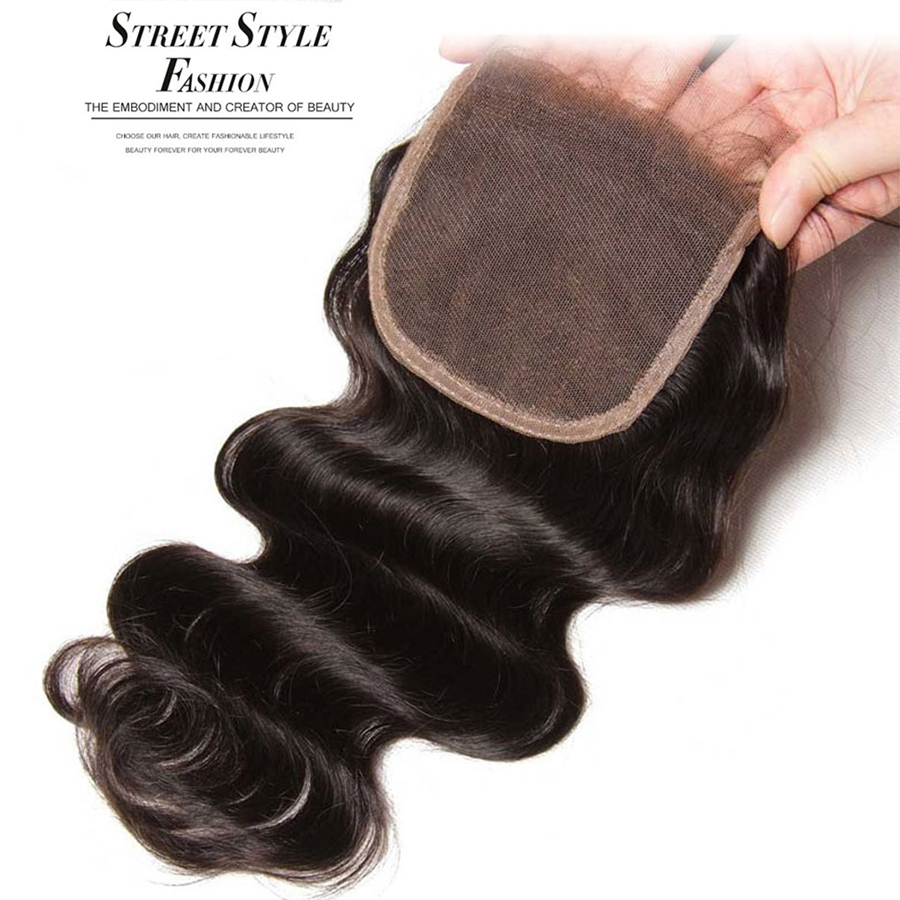 What Is Closure Sew-in?
Let's break down this term; now we have two separate terms, closure and sew-in. Lace closure, a lace piece with hand-tied hair strands, usually reaches the temple to temple horizontally and from the front hairline to the halfway back vertically. Lace closure commonly comes in sizes: 4x4 inch and 6x6 inch. The 6x6 lace closure vibe is very similar to the lace frontal. Women prefer the 6x6 closure sew-in to create side-part other than the middle part.
Now, get to know about sew-in. Sew-in is a technique used to install closure on the wearer's head. It does not involve any glues, clips, or headband to keep the closure on the head. Instead of all this, first, the stylist makes cornrows on the client's head. Then sew the wefts/tracks on the created cornrows braids.
So "closure sew-in" refers to the procedure to apply the lace closure on one's head with needle and thread instead of glue or tape.
How Long Does A Closure Sew-in Last?
The simple and straight answer to this question is that Closure Sew-in can last more than half a year, approximately eight months, or the whole year 12 months.
But we don't recommend you keep it installed and never think about it for 8 to 12 months. To avoid bacterial growth and protect your natural hair, we suggest you clean (deep cleaning or shampooing) your sew-in weaves at least twice a month. Besides, in this way, the natural appearance of the closure sew-in can also be maintained well, cause the natural hair is growing underneath the sew-ins.
What's more, the lifespan of a sew-in weave also relies on how high-quality the lace closure is and how you take care of it. Typically, human hair lace closure has a longer lifespan than synthetic hair closure. Besides, the quality of the lace base is also a key factor.
Pros And Cons Of Closure Sew-in:
Before we dive into the difference between closure sew-in and frontal sew-in, Let's look at the pros and cons of closure sew-in.
Pros:
1. Looks natural:

Compared with glue in tracks, sew-in closure and bundles can help to create a more natural appearance.

2. Easy to manage:

sew-in closure require less skill and care for maintenance. It's pretty easy to sew in a lace closure by yourself at home.

3. Healthy and safe method:

Cause it's no glue needed during sewing in closure, sew-in closure is also a healthy method to protect your scalp and natural hair, especially for allergic. Besides, sew-in weaves can also avoid the embarrassment of hair falling off the head, especially on rainy days.

4. Lightweight and comfortable:

Closure sew-in is more lightweight than frontal sew-in. It will not be very tense at the scalp that can damage your natural hair roots.

5. Cheaper:

Lace frontal is commonly more expensive than lace closure, cause frontal sew-in can create a more complete and natural hairline.
Cons:
1. Less versatile in styling:

Frontal sew-in is more versatile than closure sew-in. Frontal sew-in can almost support all hairstyles.

2. Not permanent:

Growth is a natural phenomenon of the human body, so is hair growth. Therefore, when natural hair grows, it pushes the closure up. So, you need to adjust the sew-in down at its place professionally.
Why People Prefer Lace Closure Sew-in Over Lace Frontal Sew-in?
Lace frontal sew-in is also a popular option, but usually, women prefer closure sew-in. Why is that? To find out this, we are doing a frontal sew-in vs. closure sew-in. It will also help you find out whether choosing closure sew-in is the best of all decisions.
Frontal involves more lace than lace closure, so frontal require much labor work. But that's also the reason why lace frontal is more costly.
As lace is bigger in frontal than closure so lace frontal offers more versatility in making hairstyles and partitions on the top of the head than closure.
The closure is not complicated to install, and even you can apply it without any extra tools. In comparison, the frontal requires intense focus and extra tools and support to install it.
You can easily take care of closure with simple steps. The steps can become complicated while taking care of frontal; this results in using products on each step to keep hair looking natural and keep it flowing.
Why Choose Sew-in Method to Install Closure?
Sustainability And Durability:
With sew-in, you will be free from the tension of styling your hair for vacations and going out. If you stay away from swimming just because you have fake hair on your head, then sew-in will be your best friend. For avoiding any embarrassing moment of hair falling off the head, closure sew-in is best to let you enjoy to your fullest.
Beneficial:
If you are looking for a way to change your appearance without doing commitment to your hair, that can't be undone. Just purchase the closure sew it in the cornrows to get the desired length and fullness. You can dye the closure if you want to, other than damaging your natural hair. Moreover, every morning you will not be stressed out about styling your hair.
Pocket Friendly:
If once you purchase high-quality hair, it will last till year. If you highly care for it, its longevity will increase more. So, it pockets a friendly way to purchase a high-quality closure and have it reinstalled.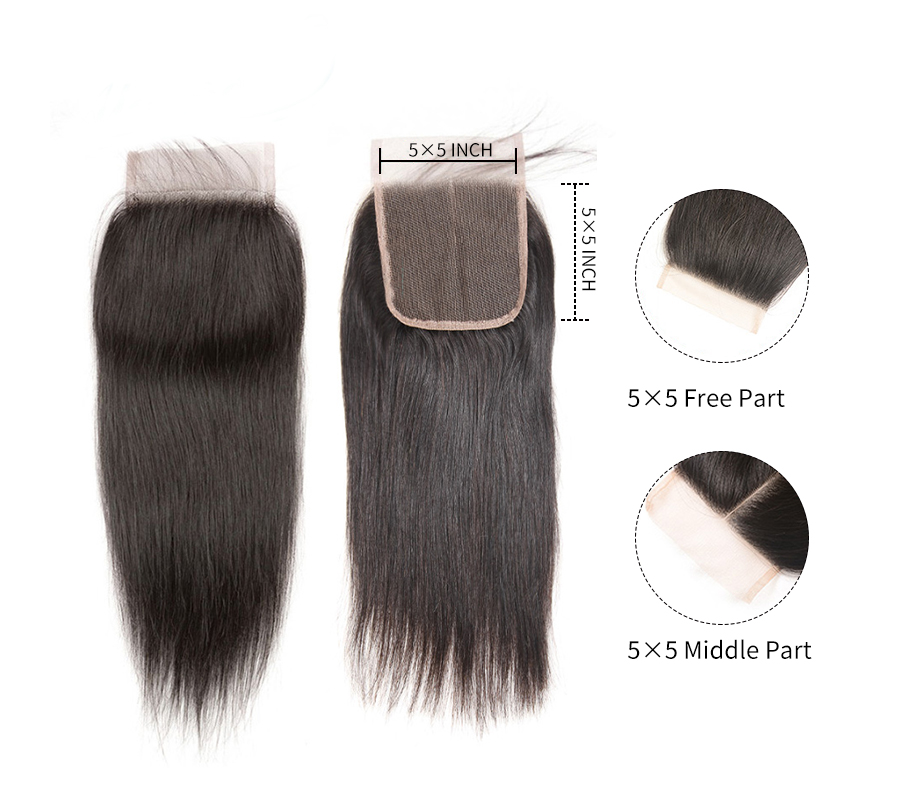 How To Maintain/ Manage Closure Sew-in For its longevity?
Wash It Correctly:
You must wash the human hair lace closure when you first receive it. But use cold or lukewarm water; avoid hot water. Choose mild but high-quality products based on natural ingredients. Don't only wash sew-in closure with shampoo. Go for deep conditioning too, and hydrate hair with oil.
Comb It Gently:
Comb the sew-in weave with a wide-tooth comb while the human hair weave is completely dry to avoid tangling. If any knot appears, solve it with your hands gently.
Avoid Heat:
Avoiding frequent heat treatment can also prolong the lifespan of human hair weave and human hair closure. Please be noticed that not only to avoid heat styling tools to use on closure sew-in but also to avoid excessive exposure to the sun. Cover the head if you need to stay outside in harsh weather conditions.
Keep It Protected At Night:
If you don't take off your lace closure at night, wear the silk bonnet or scarf at night to avoid friction that will not keep the hairstyle and smoothness.
Install It The Right Way:
If you are unsure of sew-in expertise, it's better to go a professional. Otherwise, you may experience hair shedding during and after the installation.
Best Lace Closure For Weave
Now to purchase high-grade human hair lace closure, you may need to search on the internet for hours; let us save your time by introducing us to you. We are Elfin Hair, the best online wig store that offers affordable lace closures in various densities. To view more details about our human hair lace closures, please click here.