How To Revive & Styling Your Human Hair Wig With No Damage?
How to soften and shiny the human hair wig again?
If your human hair wig is getting stiff and fizzy, keep reading, we are going to share skills the complete guide to reviving human hair wigs.
Step 1: Comb your wig with a wide-tooth comb or your fingers to loosen the tangle as possible.
Step 2: Apply coconut oil to your wig. The wig hair is not growing from our natural scalp, so we need to add hair oil to moisturize it artificially. Let the natural oil sit for about 5-10 minutes. Of course, you can pick a Moroccan oil to replace if you don't have coconut oil.
Step 3: Rinse the wig with warm water and keep the water flowing from the top to the bottom of the hair.
Step 4: Wash your wig with a mild shampoo gently, avoid stretching or scratching the lace piece of the wig.
Step 5: Apply a moisturizing conditioner to the wig and let the conditioner sit on your wig for more than 5 minutes.
Step 6: Rinse the wig again.
Step 7: Apply a deep conditioner to the wig. Absorb the excess water with a soft towel and apply a deep conditioner to the hair end. You can use a comb to distribute the deep conditioner evenly and thoroughly. And then, wrap the wig with a soft towel and let the deep conditioner sit for about 20-40 minutes. It will be better if you can use a heat cap or blower-dryer to heat the wig to promote the absorption of the deep conditioner.
Step 8: Dry the wig. Rinse the wig again and absorb the excess water with a soft towel. Put your wig on a wig stand and let it air dry.
If you go ahead with the above tutorials completely, you can certainly revive the shine and softness of your human hair wig.
To prolong the lifespan of human hair wigs, we suggest you avoid excessive heat, excessive bleach and dye your wig. Make a deep condition regularly and remove the wig from your head before going to bed.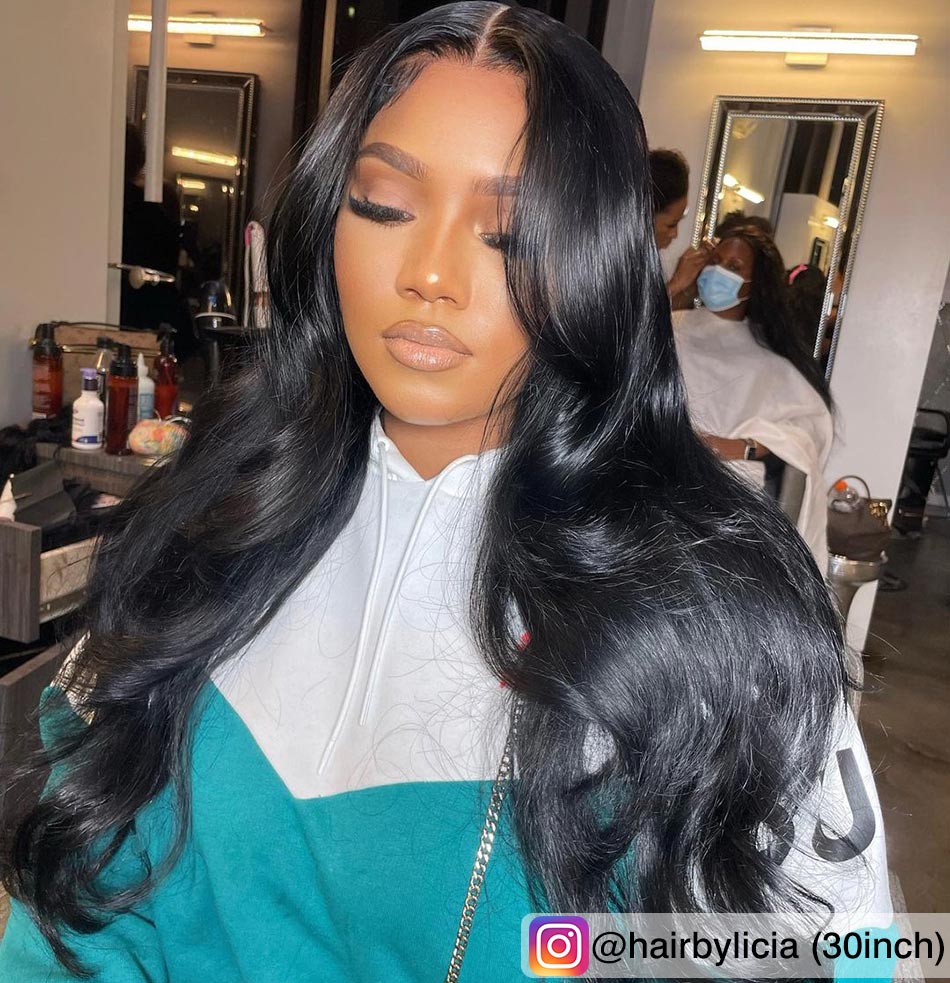 How to style a frontal wig?
The human hair lace front wig is well-known for its breathability and versatility. You can style the frontal wig to any hairstyle you like.
1. Short bob wig: The short bob wig is a never-go-wrong option that can almost handle all occasions perfectly. With a human hair lace frontal wig, your can cut part of the hair and make a bob wig at home. You can make a deep side part or middle part to flatter your face shape as you like.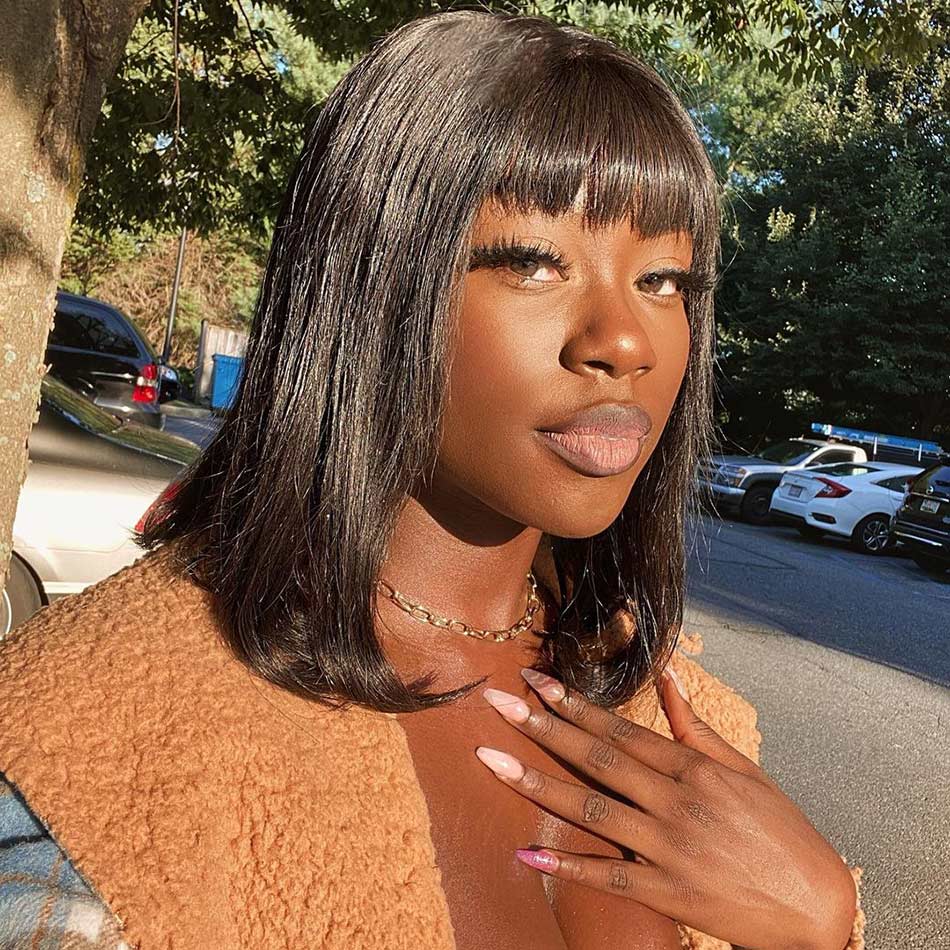 2. High ponytail: With a human hair frontal wig you can pull back the hair and make a ponytail. Ponytail is a quick and easy hairstyle that can almost handle all occasions. Brack girls with high ponytails always look youthful and energetic. Of course, you can make a half ponytail half down hairstyle if you like.
3. Dye your human hair wig into an ombre wig or highlight wig. You can read the previous guide about how to dye a human hair wig and how to make a highlight wig at home.
4. French Braids: With a lace frontal wig, you can part the front hair and braid it into two French braids. French braids are one of the most on-trendy hairstyles that can flatter African American women well.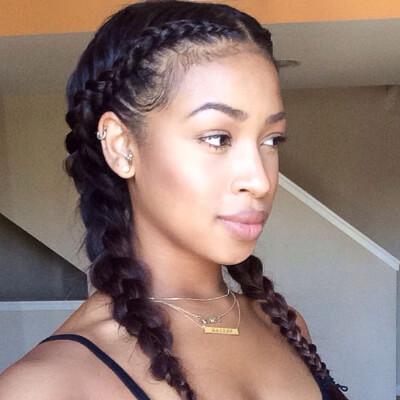 5. Style a top knot: With a frontal wig, you can wind your hair onto the top of the head and make a top knot. of course, you can make a half knot half down hairstyle if you like.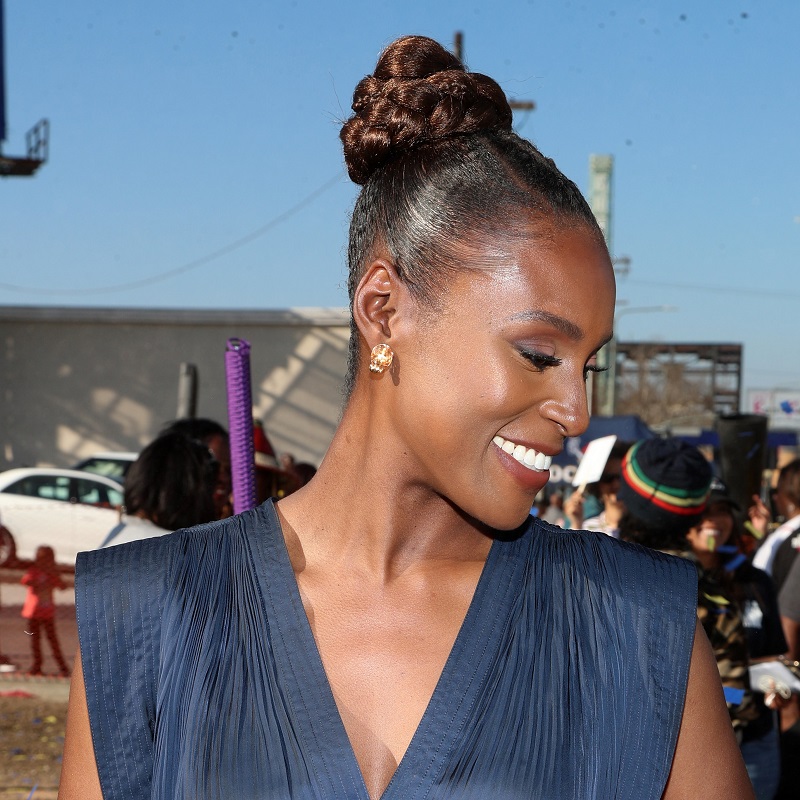 Best lace frontal wig at Elfin Hair
Elfin Hair offers 100% human hair lace front wigs, you can choose from different hairstyles, hair lengths, and colors. No matter you are searching for a festive burgundy wig or an all-matching human hair bob wig, Elfin hair has got you covered. All the human hair wigs sold by Elfin Hair are made with 100% virgin Remy hair, bouncy, silk, shine, with no shedding and no tangling. Click and explore more high-quality lace front wigs at Elfin Hair.
Related articles:
Lace Frontal Vs. Full Lace Wig: Get the One That Satisfies Your Needs
Discover What Is Fittest for You Among 13x4 and 13x6 Lace Frontal
What is the difference between frontal and closure?
Bleached knots on frontals, closures, and lace wigs
Closure Wig VS Frontal Wig | Elfin Hair